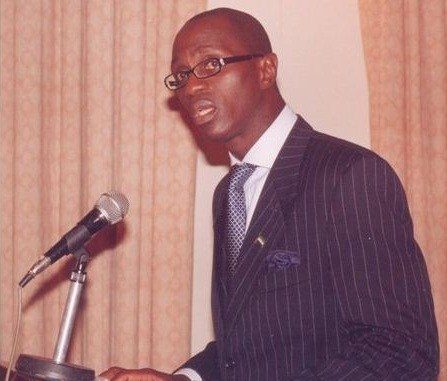 In Sierra Leone, there is no end to political drama.  Just four days after he was called upon by President Maada Bio to help his government stop the corinavirus from entering Sierra Leone , in his capacity as the former coordinator of the National Ebola Response Committee under the All People's Congress ( APC ) Government,  the former Minister of Defence, Major Parlor Conteh, has been detained at the Criminal Investigations Department ( CID ) ,  where he will likely spend the weekend , for allegedly taking a loaded pistol to State House to attend one of the coronavirus response meetings with President Bio.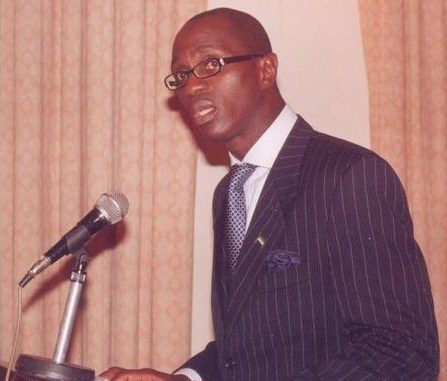 As should be expected, supporters of the APC  are describing the incident as a set-up, while SLPP  supporters are hailing the detention of Major Conteh and accusing him of taking the pistol with him for devious reasons . Not surprisingly, some members of both parties did raise objections in the social media to President Bio's decision to invite the opposition party kingpin to join his coronavirus response team. To the SLPP  supporters,  given the polarized relationship between the two parties, it  was a big risk by President Bio, while APC  supporters thought it was a ploy to implicate the former Defence Minister in some trumped-up charges later.
On his Facebook page, Major Conteh said that indeed he moved with his bag which contained his money and  a registered and licensed pistol  and he declared it at State House. He also said that  he normally leaves this particular bag in his car but because the boys who wash cars at #StateHouse wanted to wash his car he decided to move with the bag. He explained that when he reached at the counter he declared that his bag has a weapon and even though the state House guys said that he should go with the bag to the meeting, he insisted leaving the bag with the security at the counter.
Palor added that  he was having discussion with the CM, and five others when the Head of Security at #StateHouse came with two CID Officers and asked about the brown bag and he explained that he declared it. He said he was never taken to CID but a statement was obtained from him at State House. He said that as a former Minister of Defense he doesn't have security so he normally moves with his registered and licensed pistol. He  thought the matter had died down but was surprised to see it on social media.
Idrissa Salaam Conteh writes :
Rtd Maj. Palo Conteh has been quoted as saying that he possesses a registered pistol with which he moves around for his personal security since he has no bodyguards.
So, when he was invited to State House to attend the Contingency Planning meeting on Coronavirus preparedness, he took his loaded pistol along.
Whatever the explanations are, it is against security protocols anywhere in the world for visitors to enter the seat of power with firearms. Palo Conteh ought to know better.
Could he could with a loaded pistol to the White House if he were to have audience with President Trump?
Sierra Leone is a sick nation. People are just publishing all kinds of trash in defence Palo Conteh's unfortunate behaviour that is causing unnecessary distraction.
Can Palo Conteh ensure his own security at State House with a single pistol? Arms are strictly prohibited at State House which Palo Conteh ought to know better. Even mobile phones are collected from visitors and registered before seeing the president.
Would Palo Conteh have allowed someone to see President Ernest Bai Koroma with a well loaded pistol during the APC administration? Sierra Leone is a sick nation. The wrong of party officials we support are considered good even when they are not in the interest of the country.
Blind party loyalists will come here to justify the wrongs relating to this sad incident which is a gross violation of state protocols.
The man handed his weapon. Now the police are saying that they intercepted his weapon. If APC do not come out swinging, they will charge him for treason.
Not the presser: It was one of Bio's most tribalistic officer who is now making that allegation. It was a setup from the get go. They are angry that a non Mende is allowed to play a pivotal role in the fight against the Coronavirus. They do not want any credit to be portioned to anyone associated with APC or a non Mende. .
We saw them all over social media protesting the involvement of Paolo Alfred Conteh. So they cooked up some nasty conspiracy to rope him.
If the APC leadership fail to act decisively, I guarantee you all EBK and everyone else will be their next victims. Stop the passive protest.