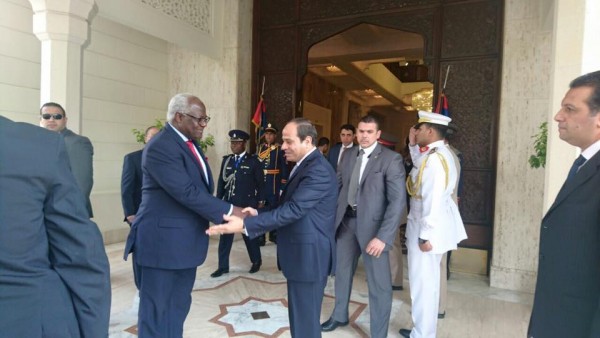 M. B. Jalloh, Press Attaché, Saudi Arabia and the Gulf States
Sierra Leone's President Dr. Ernest Bai Koroma and entourage have on Monday, June 27, 2016 arrived in the Egyptian capital, Cairo.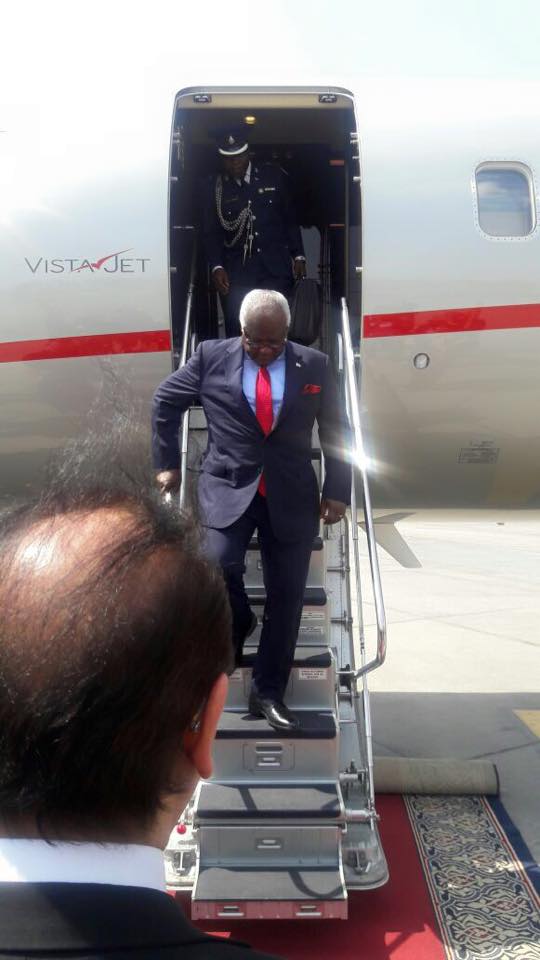 His Excellency the President was received on arrival at the Cairo International Airport by the Egyptian Minister of Communications and Information Tchnology, Eng. Yaser Al-Kadi, senior Government officials and the Minister Counsellor/Head of Chancery at the Sierra Leone Embassy in Riyadh, Saudi Arabia Sulay-Manah Kpukumu deputizing Sierra Leone's Ambassador accredited to the Arab Republic of Egypt, Alhaji M.S Kargbo who is currently on another presidential assignment.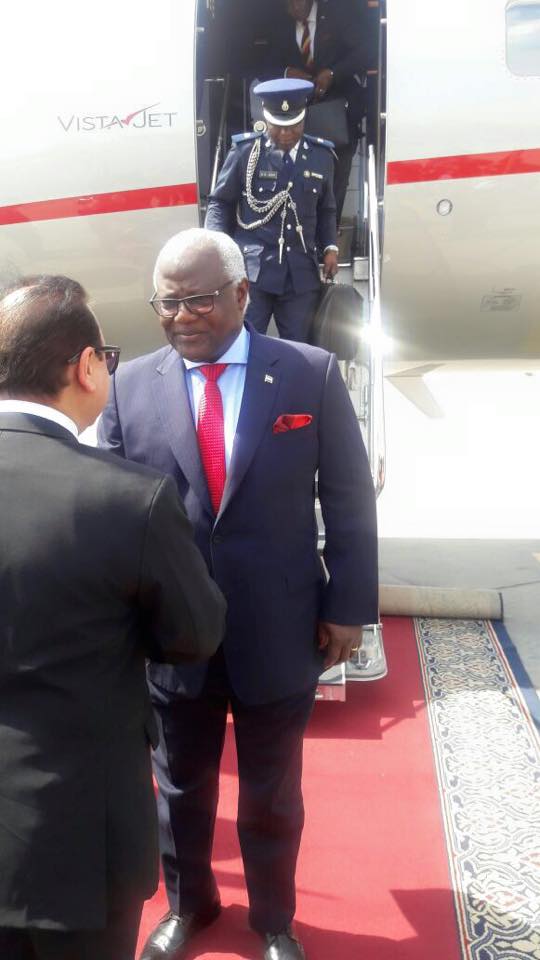 On arrival, a red carpet was rolled out for the President as he arrived with his high level delegation, including, Foreign and International Cooperation Minister, Dr. Samura M. Kamara, Sierra Leone's Envoy to the Federal Democratic Republic of Ethiopia and Permanent Representative to the African Union, Ambassador Osman Keh Kamara, Presidential Spokesman, Abdulai Bayraytay, Personal Assistant to His Excellecy the President, Brian Gilpin, among others.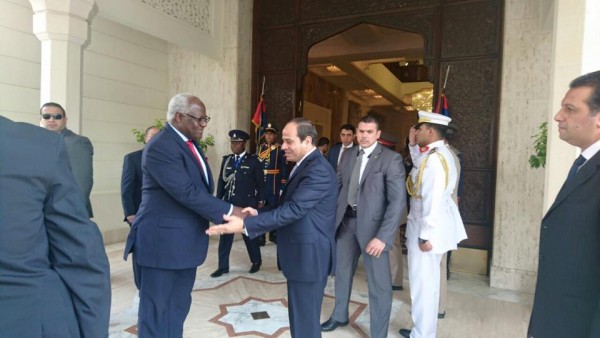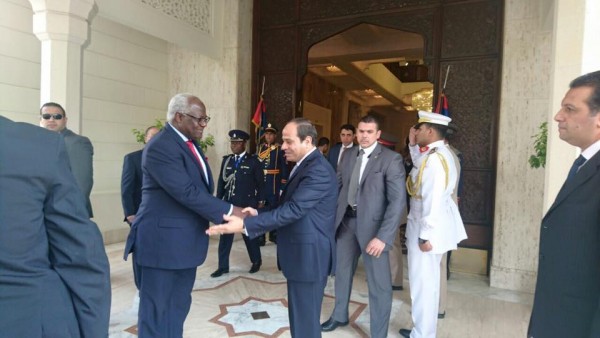 President was warmly received at the at the headquarters of the Presidency of the Republic at Heliopis by his brother and colleague, His Excellency Abdel Fattah el-Sisi.
As Coordinator of the African Union Committee of Ten Heads of State and Government on the Reform of the United Nations Security Council, President Koroma held consultations with President el-Sisi on the United Nations (UN) reforms.