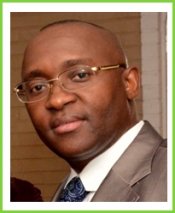 By KABS KANU :
Mr.Jesmed Suma has  resigned from the  Concerned Sierra Leoneans  Group . His shocking resignation was announced yesterday while the group was struggling in New York to get more than the 30 people who turned up for their failed demonstration against President Ernest Koroma at the UN .
Jesmed Suma  demonstrated the calibre of a true statesman by helping to try  negotiate a  dialogue between the Concerned Sierra Leoneans and President Ernest Bai Koroma in behind-the-cameras diplomatic manoeuvres  that involved Minister Plenipotentiary, Leeroy Wilfred Kabs-Kanu , Deputy Health Minister Madina Rahman and All People's Congress ( APC ) stakeholder, Foday Mansaray. The dialogue would have helped to create better understanding of each side's viewpoints and would have created a platform for a fruitful discussion of the issues being raised by the Concerned Sierra Leoneans.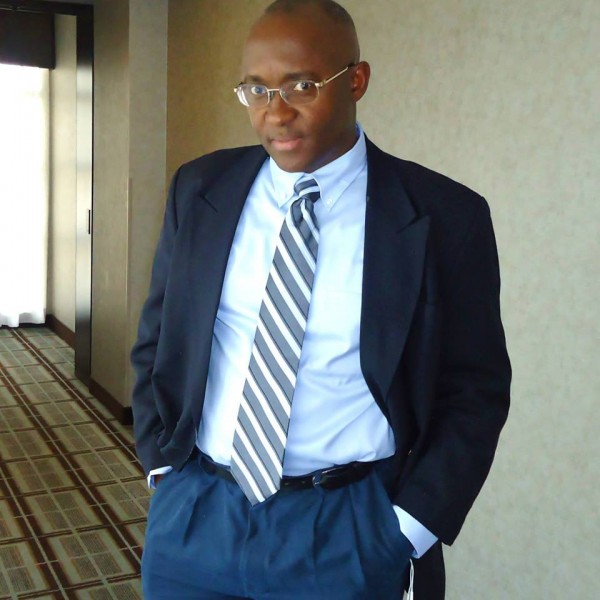 JESMED SUMA
There was no attempt to bypass the leadership of the CSL, as the group is alleging . Those who understand diplomacy know that it is  not always that delicate diplomatic negotiations are initiated by high-level officials of the sides involved in a dispute. In some cases , negotiations can start in camera also with low-level officials who have seen a need for parties to engage in a dialogue.
It must be stated that at no time during the engagement with officials of the government did Mr. Suma project himself as spokesman of the Concerned Sierra Leoneans .In fact, he made it very clear  that he was not a spokesman of the Concerned Sierra Leoneans. The mistake was purely on our side and it is believed that Jesmed did stress that to the group, though in another sense, it was not entirely out of place for Mr. Suma to have been  LOOSELY described as one of the spokesmen of the Concerned Sierra Leoneans since he was one of the most visible members articulating the group's views and agenda.
Mr. Jesmed Suma's decision to participate in the diplomatic attempts to work out a dialogue between the CSLUSA and President Koroma did not go down well with the group. We learnt from independent witnesses that the young man was subjected to bitter attacks and upbraiding in a manner that sought to usurp his right to think differently.
It would appear as if the Concerned Sierra Leoneans are not interested in a peaceful and amicable dialogue  with the Sierra Leone Government and possible resolution of their concerns . In that case, many Sierra Leoneans would be disposed to view Jesmed Suma's resignation from the group as a blessing in disguise for him and perhaps one of the best decisions he has ever made in his life, if indeed his aim is not to start burning his bridges so early in his life.
Mr. Suma is a young and brilliant technocrat , with a very bright future and his nation needs young men with the kind of bright ideas he has espoused in meetings at the World Bank ,  other important fora and his own forum, the Sierra Leone Policy Watch . It was not a wise decision for him to have hitched  his star to a group that has not demonstrated any commitment to pursue a serious agenda beyond throwing flame , creating hullabaloo in public and  deliberately distorting issues  to tarnish not only the good names of the President and government officials but the very country on whose behalf they claim to be posturing . The group is also accused of being the discredited and irrational Sierra Leone People's Party ( SLPP ) in disguise and it is also generally believed that it has hijacked the former Vice-President Sam Sumana's  issue for partisan political gain.
A Network and Telecommunications Engineer, Mr. Saa Edward Fillie, who interestingly hails from the same district as the disgraced ex-VP ,  gave Mr. Suma a profound advice on his Facebook page :
JFS.
Good day, i am completely happy for this decision you took to quit out of this organization.I was also surprise why you decided to join an organization that you should have firstly studied their philosophy. As a man of integrity, JFS, never compromise your integrity and ethics as you belong to the corporate world. Presently, we have a huge task that lies ahead of us, as we found ourselves in the IT and Corporate world in a bid contribute to the transformation of our country-Sierra Leone as of 2015-2030
As a brother and a friend, thanks for this decision,stay bless and enjoy your weekend. Kindly extend my greetings to your wife..
WE BRING YOU MR. SUMA'S PUBLIC STATEMENT ANNOUNCING HIS RESIGNATION :
Fellow Sierra Leoneans,
Please be informed that as of Thursday July 9th at 12:30 am I resigned from the membership of the organization Concerned Sierra Leoneans commonly known as CSLUSA. We may have similar if not the same concerns, but we certainly have differences in approach.
Having operated far too long in the corporate world, my mindset is disciplined to be more result oriented than being bureaucratic or process oriented.
As a result, please be informed that though I am still a concerned Sierra Leonean and I shall continue to push for those changes I wish to see in Sierra Leone, I am no longer a member of or associated with the organization Concerned Sierra Leonean or CSLUSA.
I still value the role I played in its initial setup and I thank God for the opportunity I had to work with some of the fine men and women currently charting its course.
Yours Sincerely,
Jesmed F Suma