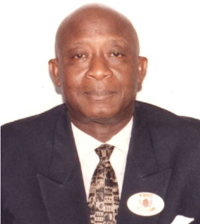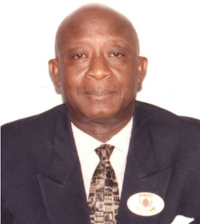 Sunday November 20 , 2005
The leader of the People's Movement for Democratic Change ( PMDC) , Mr. Charles Margai, has accused President Ahmad Tejan Kabbah of orchestrating the unfortunate confusion in Bo yesterday that led to his arrest by the Bo Police.
Speaking to COCORIOKO  in an exclusive interview today, the son of former Prime Minister Albert Margai said that the plan was to stir up trouble, get some people killed , have him arrested , charged and jailed and stopped from registering the party .
The PMDC  stressed that the plan was well laid-out by President Kabbah and Vice-President Solomon Berewa. Mr. Margai said they felt  threatened by him and his political party and therefore decided on a plan through which he could look like a troublemaker .They would then stir up trouble , have some people killed and then charge him to court and have him jailed so that he would fail to register his party for 2007.
Margai complained that the aim of the government was to frustrate his party . "When you arrest the leader of a party, that is what you want to do, to  frustrate and discourage the members ..But they do not know the kind of man I  am. I got the plan and cautioned my members to behave themselves", he added.
Mr. Margai denied any knowledge of the allegations by Berewa's team that the Vice-President was assaulted by his supporters in Bo. He said the Vice-President told a meeting at the Resident Minister's Lodge, Bo, that he was assaulted , but he did not name who did it , when  it happened and how..He wondered how something like that would happen to the Vice-President who has a strong security detail. I"f the story is true", he argued, why the security around him unable to apprehend the culpit ? ".
Margai said he was arrested and taken to the Police Station to make a statememt and was told that he will be charged to court .He will make make that cout appearance in Bo on Tuesday.
Margai informed this newspaper that he has already spoken with the British High Commissioner about the situation. He will also be holdind a press conference at the party's headquarters in Freetown at 1 pm tomorrow..