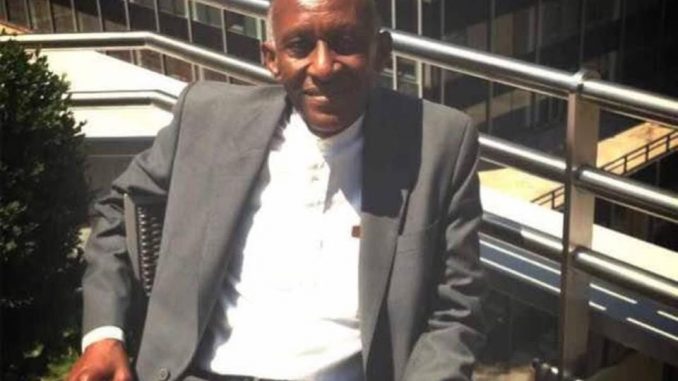 By COCORIOKO Reporters
The Sierra Leone community at home and the diaspora were shocked beyond words yesterday when news started spreading that the former State Chief of Protocol at State House and the one-time Head of Chancery of the Sierra Leone Mission to the United Nations in New York,  Mr. Alhusine Sesay had passed away.
The sudden death of Mr. Alhusine Sesay, was first announced at Whatsapp by a family member who said that he passed away at 8pm (Sierra Leone GMT  ) at the Military 34 Hospital at Wilberforce in Freetown. COCORIOKO  then comfirmed the news from a top official of the Sierra Leone Mission in New York.
Mr. Sesay is being mourned by Mission staff and residents of Sierra Leone living in the U.S,  with whom he came in touch during his service in New York and Sierra Leoneans back home, many  of whom describe him as a very committed  career diplomat, who did his work with high-octane efficiency and professionalism.
Mr. Sesay had only recently in 2017 returned to Sierra Leone from America. He had not only been recalled but he had also retired from diplomatic service after reaching the age.
Minister Plenipotentiary of Sierra Leone to the UN ( 2008-2018), Leeroy Wilfred Kabs-Kanu, described Mr. Alhusine Sesay as a first-rate , experienced, knowledgable and devoted career diplomat, who also had human feelings and love for his fellow men. "He was a good man, who did not only know his job as a diplomat, but always chipped in to help people in need. When I was sick and almost dying, he stood out marvelously for me at the Mission and made sure that I got the time and opportunity I needed to seek healing ", the former minister said.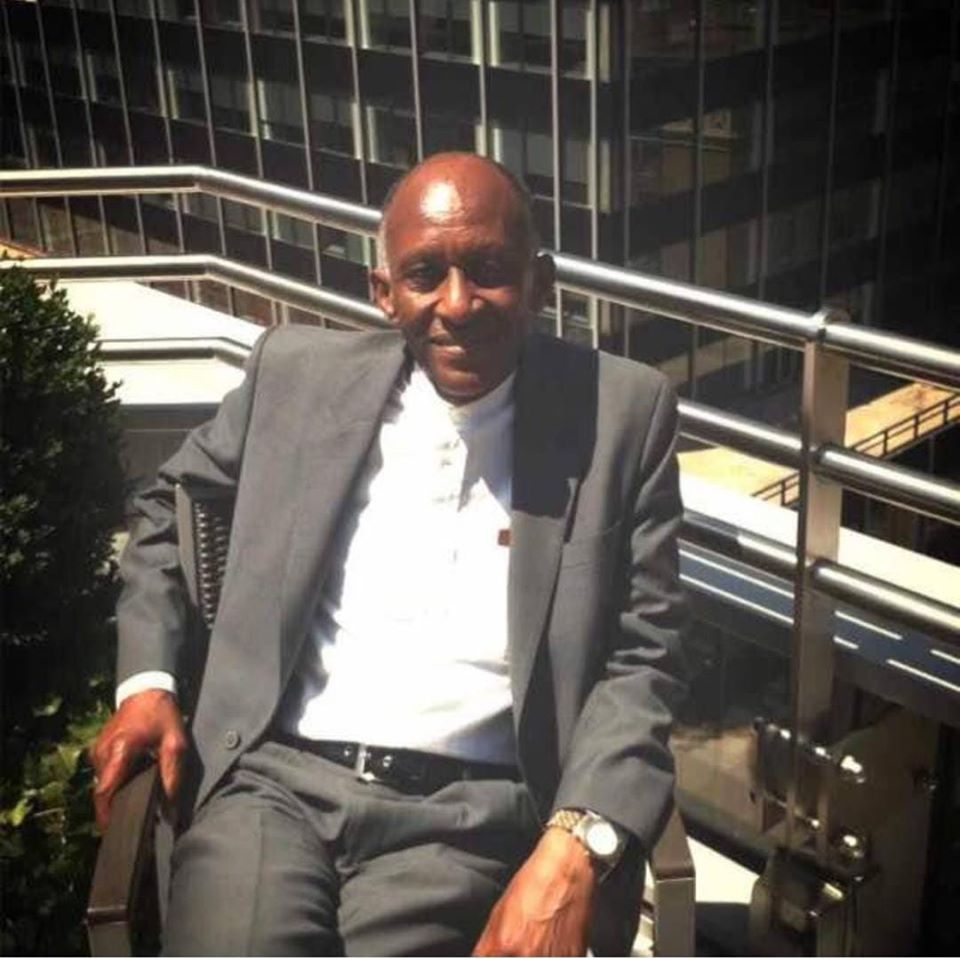 FORMER SCOPE AT STATE HOUSE AND HEAD OF CHANCERY AT NEW YORK UN MISSION, ALHUSINE SESAY, A KEEN LISTENER (SEEN RIGHT) IN DISCUSSION WITH PERMANENT REPRESENTATIVE AMBASSADOR ADIKALI FODAY SUMA IN 2016.
WE LOST HIM TODAY. MAY HIS SOUL REST IN PEACE.
I AM IN TEARS.
Former State Chief of Protocol Dies
Former State Chief of Protocol (SCOP) at State House, Mr. Mohamed Alusine Sesay has died at the 34 Military Hospital in Freetown this evening, the Director General at the Foreign Ministry, Mr. Alhassan Kondeh told me.
The late Alusine Sesay (in photo), a graduate of Njala University, joined the Civil Service in 1986. He started at the Ministry of Foreign Affairs as Higher Executive Officer. Between 1986 and 1995, he served twice as Protocol Officer, as well as in the Administrative and Consular Divisions within the Foreign Office. He was later posted to Saudi Arabia as Second Secretary / Head of Chancery and subsequently moved to Liberia as Acting Counsellor / Head of Chancery – a position he held until his new appointment as State Chief of Protocol to former President Ernest Koroma in 2008.
Mr. Sesay spent a few years at State House before he was posted as Minister Counsellor/ Head of Chancery to the Permanent Mission of Sierra Leone at the United Nations in New York where he retired peacefully and honorably in 2016.
Mr. Sesay had an affable personality and gift for getting along with his colleagues and compatriots. He was a patriot and seasoned diplomat who devoted his life to public service. He would be remembered for for his distinguished service to his country.
May Allah forgive his mistakes, accept his good deeds and make him a dweller of Jannatul Firdaus. Aameen.