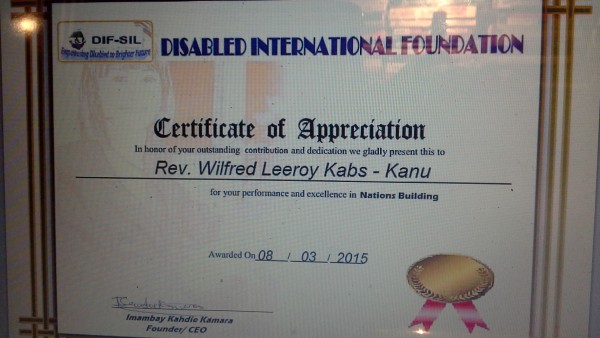 The founder, owner and Chief Executive Officer of the Cocorioko newspaper, Rev. Leeroy Wilfred Kabs -Kanu has won yet another award in Journalism.
The famous and award-winning Britain- based organization, DISABLED INTERNATIONAL FOUNDATION SIERRA LEONE ( DIF-SIL) , has awarded Kabs Kanu a certificate of appreciation for his " performance and excellence in nations-building " .  The awards were given during its resplendent Dif-Sil and  World of Women Event to Commemorate the International Womens Day in the UK on 6th March .  The well attended event was Hosted in a collaboration between  Dif-Sil and Visionary of World of Women Community.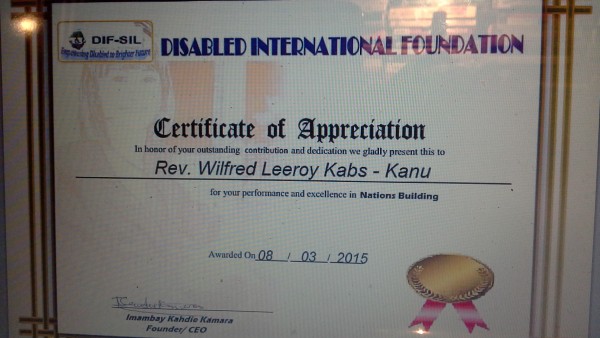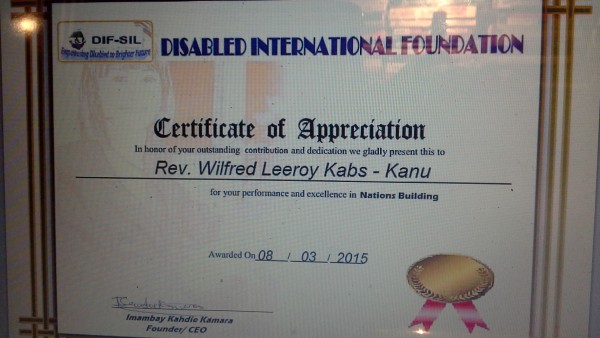 During the ceremony , which was attended by high-ranking officials and diplomats , PRESIDENT ERNEST KOROMA of Sierra Leone and other distinguished personalities were honored for their outstanding performance in their various fields.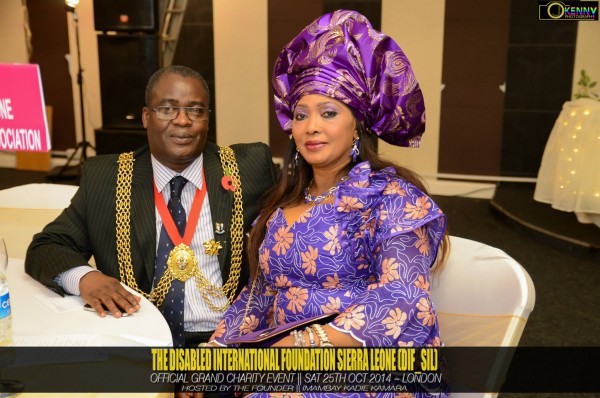 MRS. IMAMBAY KAMARA AND HON. ALI GHOURI  who works broadly in international commercial and investment arbitration, law of
treaties, energy law, derivatives law, letters of credit & guarantee law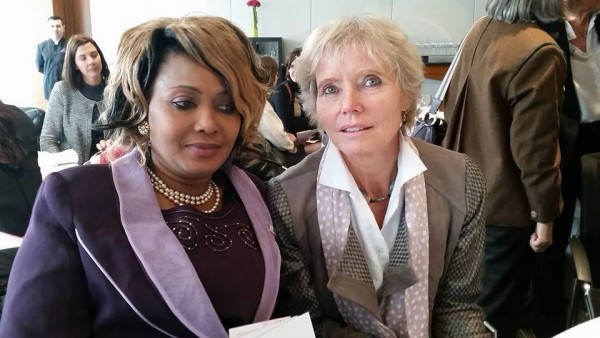 MRS. IMAMBAY KAMARA At the Geneva Conference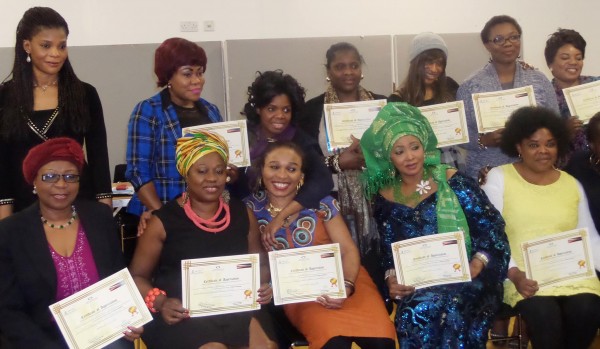 DIF-SIL AWARD WINNERS
The Disabled International Foundation has an accomplished record for working with and supporting handicapped and disadvantaged women and children  and its founder and CEO, Mrs. Imambay Kadie Kamara has attended important international conferences where she has advocated for the improvement of the handicapped and the disadvantaged in Sierra Leone. Last January, she addressed the International Women's Conference in Geneva.
DIF-SIL has reached out and helped hundreds of disadvantaged in Sierra Leone . Here is an except of a recent interview Mrs. Kamara conducted with the noted Sierra Leonean journalist and social activist, Kadi Mansaray , for a magazine in Britain :
The Disabled International Foundation Sierra Leone (DIF-SIL) works with more than 500 people with disabilities in Sierra Leone. Khadi Mansaray talked to founder and executive director Imambay Kadie Kamara about how the Ebola outbreak has impacted them.
Ebola Deeply: How many disabled people do you currently work with, and how do you assist them?
Kamara: We work with all categories of disabilities. We started with a little under 200 people, but now have over 500 beneficiaries. Many have families. We provide scholarships for their children to attend school, and for the women of the families, we offer micro-credit, to ensure they are financially sustained.
Ebola Deeply: What has been their biggest challenge during the Ebola crisis?
Kamara: The crisis itself has been a challenge, as it adds more stress to an already vulnerable group who find it all extremely scary. It is harder for them, especially those with families, to find sufficient food. As some of them are homeless and their living conditions poor, they are more exposed to the virus. Another unfortunate challenge is some of the places they use for shelter are being shut down. This puts a stretch on resources.
It has been very hard for them but we give them hope and words of encouragement, which seems to lighten their moods and take their mind off the reality of the situation. Unfortunately about 20 have been victims of the virus.
Ebola Deeply: What measures did you take to help them keep safe? And how have you supported them through the crisis?
Kamara: Since the start of the outbreak, we have done a lot of workshops and awareness campaigns on ways to prevent the virus, and how to keep safe. We have also distributed medical supplies and provided food. I have written to the U.K. and U.S. governments with my concerns and asked for more help. Fortunately, British Prime Minister David Cameron replied to me and informed that he had sent my letter to the international committee, who went on to reply too. I also hosted a conference in the Houses of Parliament in London, where Sierra Leoneans and British MPs discussed what has already been done, and what our next steps should be.
Ebola Deeply: What help and support do people with disabilities in Sierra Leone need going forward?
Kamara: Suitable accommodation to get off the streets so they are less likely to catch the virus. Food and access to clean water is required, especially for those with young children. Most importantly, they need medical attention; ideally, a specific medical team for people with disabilities, as they are 10 times more vulnerable to the virus than others.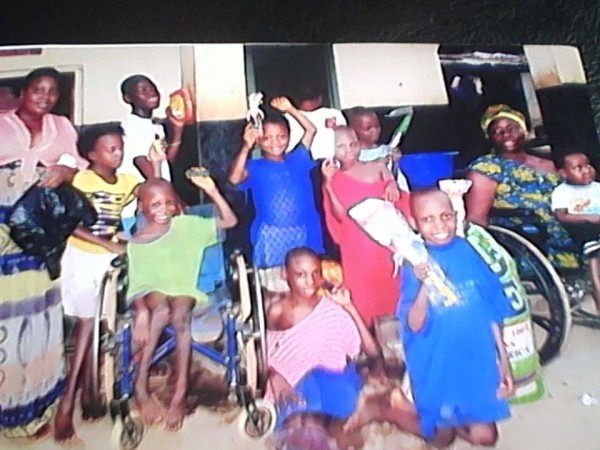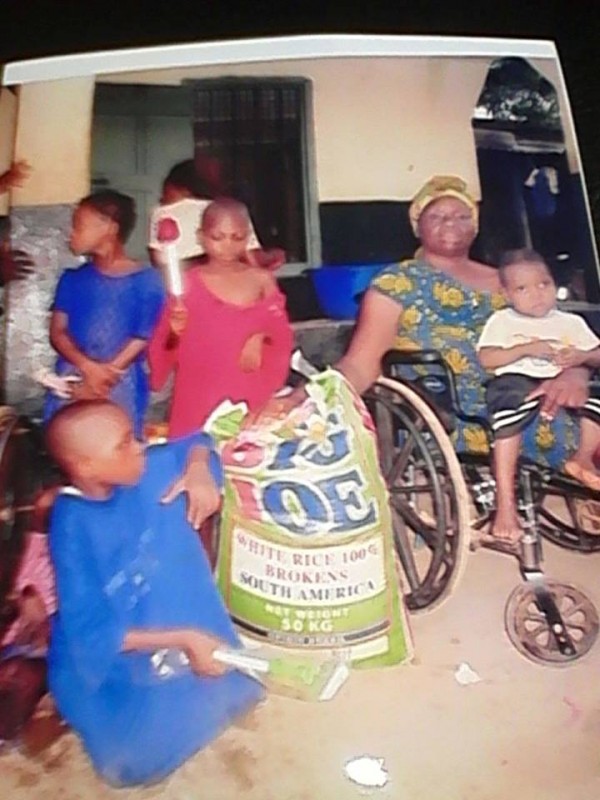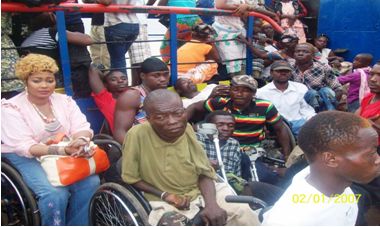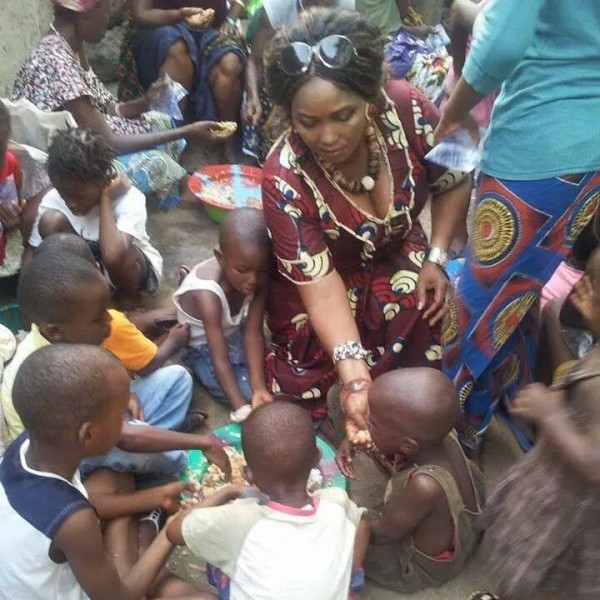 SOME OF THE BENEFICIARIES OF DIF-SIL IN SIERRA LEONE
The Cocorioko Publisher , KABS KANU, has an enviable record of winning big awards for excellent journalism . In 1973, at Fourah Bay College, where the paper was founded, the Kemoh Sulimani Students Union Government , during its handing-over ceremony to the Njai-Bah Government, gave Kabs Kanu an award for his journalistic service to the student community;  In 2005,  the New York Chapter of the oldest political party in Sierra Leone, the Sierra Leone People's Party ( SLPP ) gave him an award for outstanding journalism and community service. In 2008, Kabs Kanu  won the prestigious NOSLINA Award for excellent community service  as a journalist with COCORIOKO . NOSLINA is the National Organization of Sierra Leoneans in North America . It is  composed of the country's leading intellectuals  –an umbrella organization for Sierra Leonean oorganizations in the U.S .and the NOSLINA Award is the Sierra Leonean equivalence of the OSCAR.
KABS KANU was one of the Sierra Leoneans honoured on the occasion of the 50th Independence Anniversary of the country in 2011 when he was recommended for and received the Jubilee Award for Journalism , specifically for providing Sierra Leoneans in the diaspora and back home with information about the country through the Cocorioko Newspaper .
In  2012,  KABS KANU  won another coveted honor–The HALL OF FAME AWARD -from the SAVE SIERRA LEONE FOUNDATION–Another very important organization in the United States–for outstanding Journalism and community service. He also won another award for the same purpose from the umbrella organization , the UNION OF SIERRA LEONEAN ORGANIZATIONS IN NORTH AMERICA.
In 2013, KABS KANU was again invited to mount the rostrum to receive another award–THE GEMS OF AFRICA Award –from the U.S-based organization, SPRINGS OF JOY.