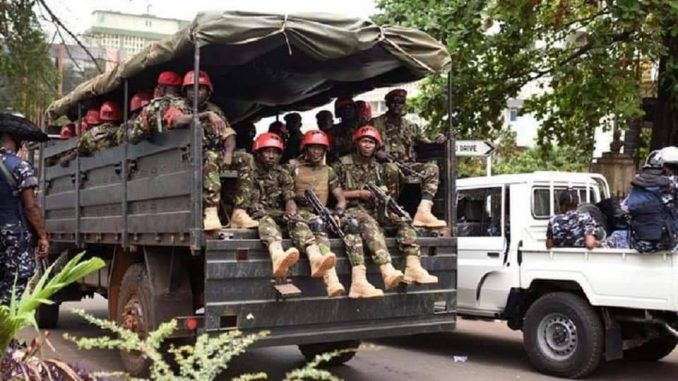 By Lawrence Williams
Government has sanctioned a joint operation of both military and police personnel after it got the approval of the National Security Council (NSC) headed by President Julius Maada Bio.
Accordingly, the National Strategic Communications Coordinating Group (NSCCG) has been tasked with the responsibility to disseminate messages about the implementation of the MAC-P in order to allay the fears of the public.
The Military Aid to Civil Power (MAC-P) has been invoked to undertake night patrols and other security related activities in order to subdue the rising spate of armed robbery and violent attacks being reported in recent times. This joint operations by the police and military personnel will last for six months.
It should be noted that Military Aid to Civil Power (MAC-P) is normally invoked to handle extreme situations that pose threat to the peace and tranquility of the nation or any part thereof; and to assist the police deal with situations that greatly overwhelm their capability to respond.
*©️Fritong Post Newspaper – 16/08/19*