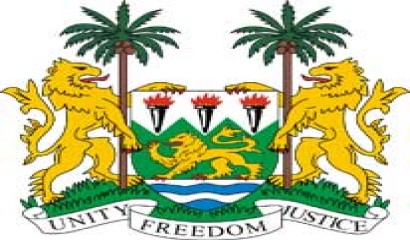 GOVERNMENT OF SIERRA LEONE
PRESS RELEASE
FREETOWN, September 12, 2013
On Monday, 19 August 2013, the Criminal Investigations Department of The Sierra Leone Police received intelligence reports that revealed a conspiracy of intended mutiny following secret meetings alleged to have been held by military personnel of the 4th Battalion, Makeni at the St. Andrews Junior Secondary School, Teko Barracks.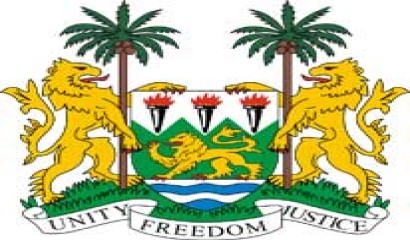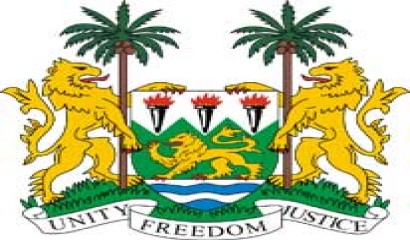 Investigations into the alleged mutiny revealed that it was intended to degenerate into chaos, destabilise the Government of His Excellency, President Dr. Ernest Bai Koroma and disrupt the state of peace and tranquillity that the people of Sierra Leone currently enjoy
This plot by the non-commissioned officers was planned to have taken place on the 10th of August, 2013 but was postponed due to their inability to access arms and ammunition as expected.
The investigation into these allegations was intelligence-driven. An investigative team comprising highly-trained and experienced detectives together with an intelligence Cell was set up for the purpose.
The investigations started in Freetown and continued to Teko Barracks in Makeni in the North and on to Bo in the South. The team also worked in collaboration with a team of Military Police of the Special Investigations Bureau from Cockerill Headquarters.
The investigations have now reached a point where sufficient and credible evidence has been obtained to enable six of the suspects to be charged to court.
These are, namely:
1. Private  Tamba Sheku 18177830
2. Private Momoh  Kargbo 18180259
3. Private  Gbessay Koroma 18178603
4. Private  Alpha Mansaray 18182001
5.  WO 2 Frederick Wallace Johnson
6. Private Mustapha Quee 18180146
The findings have now been submitted to the Office of the Attorney-General and Minister of Justice for necessary action.
However, Government wishes it to be known that the investigations will continue as evidence emerges until the matter is concluded.
The leadership and men of the Republic of Sierra Leone Armed Forces (RSLAF) have assured President Ernest Bai Koroma and the people of Sierra Leone that the security of the nation is under control and that the intelligence systems in place are alert and confident of nipping in the bud, any attempts at disrupting the nation's peace and tranquillity.
There is therefore no cause for alarm.
SIGNED:
OFFICE OF GOVERNMENT SPOKESMAN
MINISTRY OF INFORMATION AND COMMUNICATIONS
8TH FLOOR, YOUYI BUILDING
FREETOWN