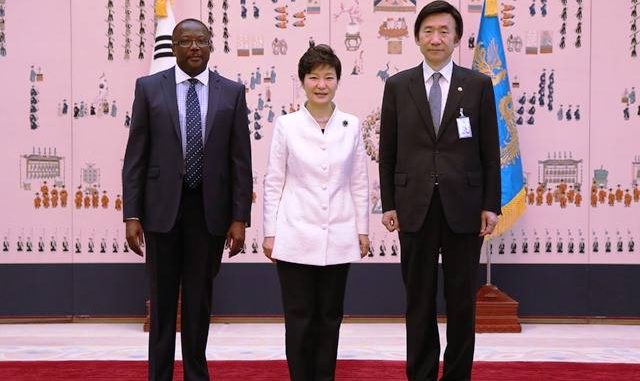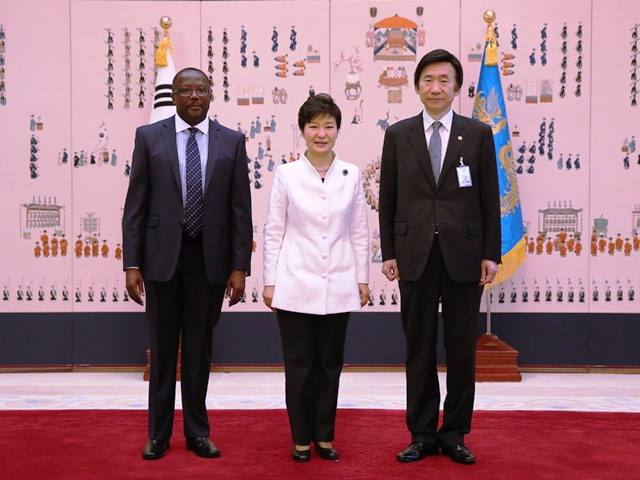 The Government of the Republic of Korea has provided further assistance to Sierra Leone in its battle to control and eradicate the Ebola virus now plaguing a number of countries in the West African sub region.
In a further communiqué addressed to Sierra Leone's Ambassador to Korea His Excellency Ambassador Omrie Golley, the Humanitarian Assistance Division of the Development Cooperation Bureau of the Ministry of Foreign Affairs of Korea informed the Ambassador that on the 6th of August 2014, Korea had further provided 500,000 US Dollars to fight the spread of Ebola in the three West African countries of Sierra Leone, Guinea and Liberia. This assistance is being channeled through World Health Organization.
Ambassador Golley commented on this latest grant, saying, ' This further manifestation of support from the Republic of Korea in our battle against the Ebola virus to which Sierra Leone benefits, again underscores the importance and strength of the bilateral relationship between our two countries. I would like to express our sincere appreciation to the Government and people of Korea for this additional support'
This is the second tranche of support coming from South Korea to Sierra Leone since the outbreak of the Ebola Virus. In a communication forwarded on July 8th to Omrie Golley, the Government of Korea agreed to assist Sierra Leone with a large quota of drugs and medical equipment in combating the fight against the Ebola virus in the country.
This was following series of meetings held with the Ambassador and officials of the Ministry of Public Health and the Ministry of Foreign Affairs. At the time, the Korean Government indicated that the consignment would be forwarded to Sierra Leone, through the West African Regional Office of the World Health organization (WHO) Regional Office based in Congo Brazzaville.
That first consignment of help, according to Envoy Golley, is currently being disseminated now. "I just contacted the WHO regional office who informed me that the medical equipment is currently being disseminated now – mainly medicines currently to bolster immunity against the disease in affected patients."
Meanwhile, Ambassador Golley has committed himself to doing more, stating that " my main focus regarding the fight against Ebola is convincing our friends particularly in Korea that Sierra Leone is not in shut down mode and measures to control the spread and eradicate virus are firmly in place."
The Embassy, he said, recently disseminated to all Embassies and International organizations in Korea steps being taken at our International Airport at Lungi regarding incoming and outgoing passengers regarding measures to control the virus. "Additionally I will be appearing on television in Seoul on the 15th August to discuss the steps our Government is taking to halt the virus. I will also be granting interviews to leading newspapers and publications in Korea shortly to reinforce the position that our Government is doing everything possible to combat the virus and that life is progressing normally and with vigour in our country."
PA. BAIMBA SESAY
—