Her Excellency Haja Afsatu Kabba, High Commissioner to Nigeria and seven other countries, was yesterday  accredited by President Muhammadu Buhari of Nigeria, giving her the full rights to effectively perform  her functions as Sierra Leone's High Commissioner .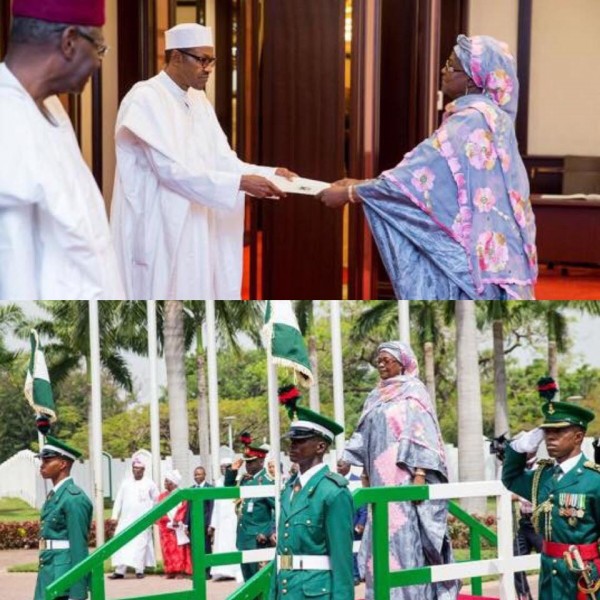 At well placed ceremony, Haja Afsatu's accreditation was heartily welcomed by President Buhari after she inspected a guard of honour mounted by the Nigeria Armed Forces .
Haja Afsatu told the Nigerian leader  that the bilateral relationships between Sierra Leone and Nigeria will grow unprecedented and cement the ties between the two countries .