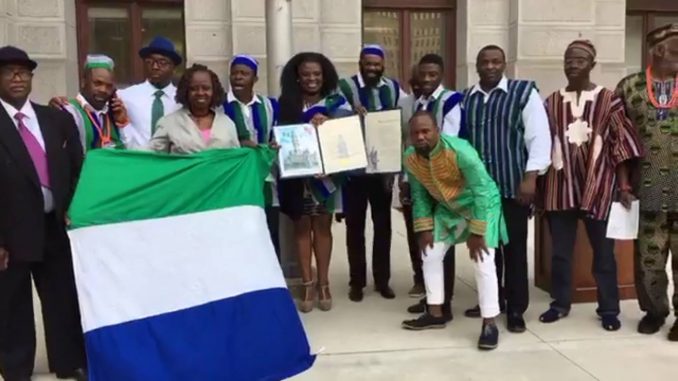 By Carol Labor-Bangura
Happy Independence Day Sierra Leone! History was made when after lobbying for it for years individually, then including community members after the initial approval, Sierra Leone's flag was raised for the first time in the history of the City of Philadelphia. It stood tall for two days! Marking the contributions of many Sierra Leoneans over the years. It's amazing what we can do together.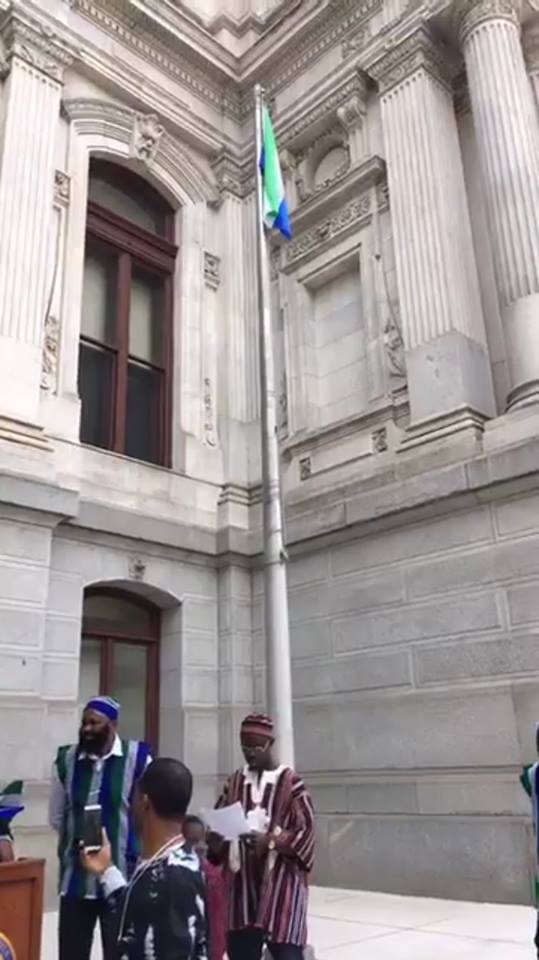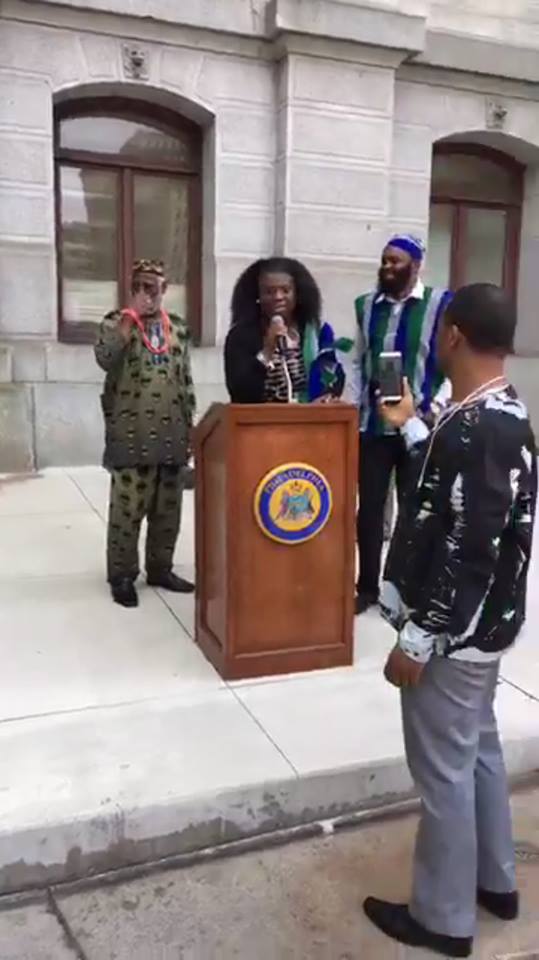 It marked another milestone in the City of Philadelphia for the Sierra Leone community In honor of our 56th Independence Day. For the second time (the first in 2015) in the history of Philadelphia's independence in 1776 and thanks to Councilwoman Blackwell, Stan Straughter, Mayor Kennedy and the Office of Immigrant Affairs, the Sierra Leone flag was raised at City Hall to mark our Independence Day.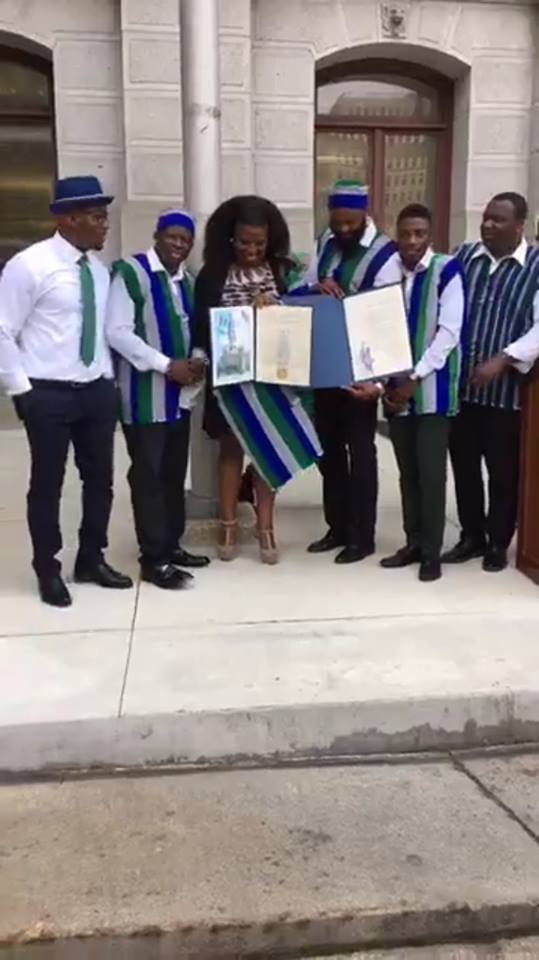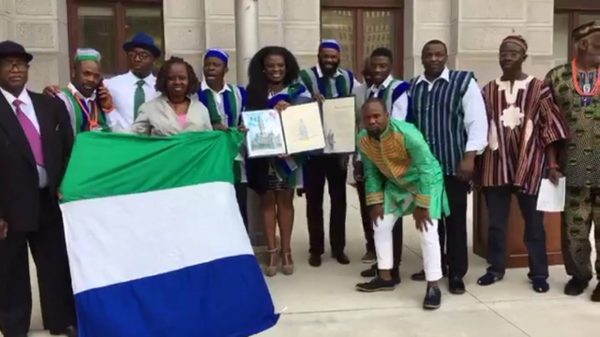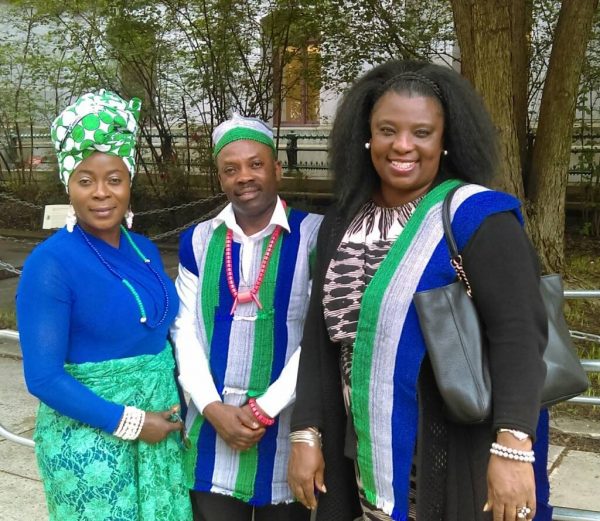 I had the honor to give remarks regarding our contribution to Philadelphia as a community at City Hall! Although I was instrumental in the first raising in 2015, all the work this year was done by Wanko, Ali (my forever coparent), Coachie, Akim, and Yayah.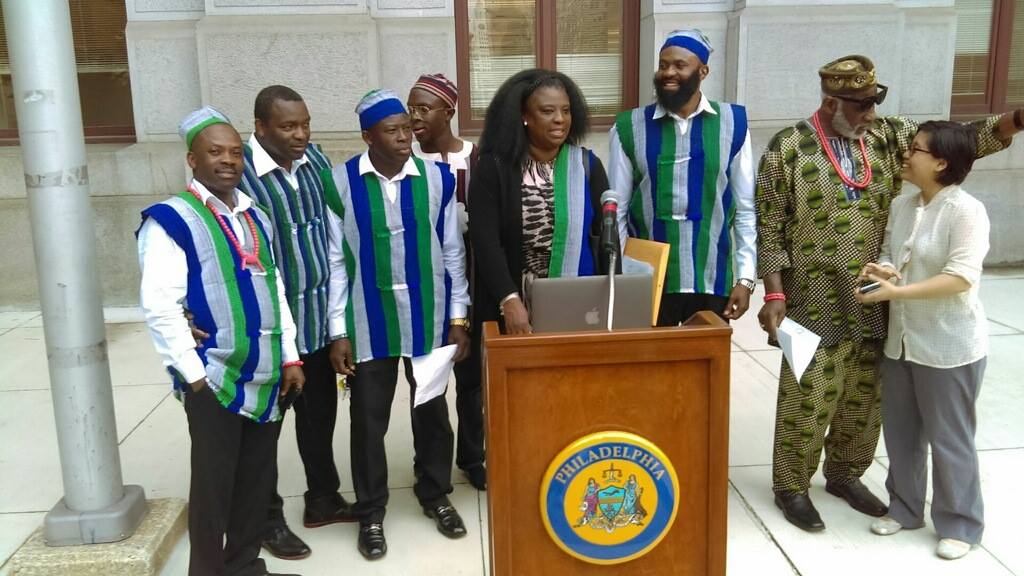 God is good and I can truly say the blood, sweat, and tears of my Daddy (Rev. Clarence Labor), Uncle Bengie Blake, John Jengo, Augustine Sesay, and all the others that paved the way for us in Philadelphia in the the 60s, 70s and beyond made this possible.