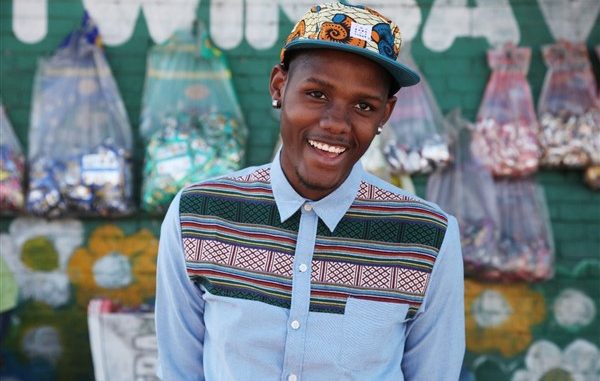 In the year in which South Africa celebrates 20 years of democracy, Standard Bank Joy of Jazz will be paying tribute to composers and artists who have used their music to highlight awareness of political injustices under apartheid. Please find attached release and some pictures – I can supply pictures in high-res of all artists if needed. Please also let me know if you would like to do interviews with either the musical producer of the show or those performing?
Regards
Janine
Media release
SOUNDS OF DEMOCRACY AT STANDARD BANK JOY OF JAZZ
In the year in which South Africa celebrates 20 years of democracy, Standard Bank Joy of Jazz will be paying tribute to composers and artists who have used their music to highlight awareness of political injustices under apartheid. Sounds of Democracy – featuring exciting, young performers Bo Manamela, Brian Temba, Malik, Max-Hoba, Presss and Samthing Soweto – forms part of this year's Standard Bank Joy of Jazz which takes place at the Sandton Convention Centre from September 25 to 27.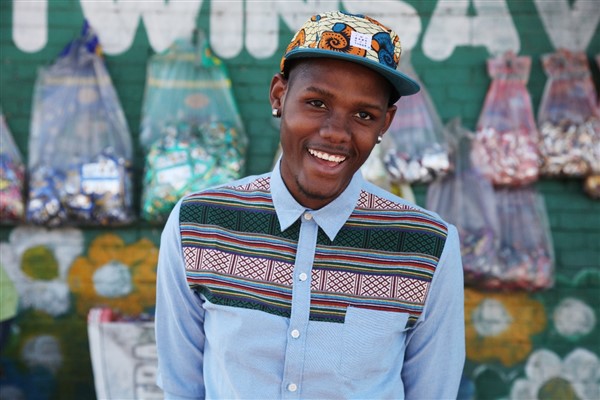 As well as performing their own compositions, the Sounds of Democracy artists will do their versions of songs such as Not Yet Uhuru (Letta Mbulu); Jikela Emaweni (Miriam Makeba); I Got You Babe (Lucky Dube); Life Saver (Ozila featuring Nana Motijoane); Baby I'm Missing You (Blondie Makhene) and Now Or Never (Sankomota).
Leading the pack of these remarkable compositions is the famous Xhosa ditty, Jikela Emaweni, which brought international recognition to the late Miriam Makeba (1932-2008). It was composed by Joe Mogotsi, Nathan Mdledle, Rufus Khoza and Ronnie Sehume – all members of the trailblazing Manhattan Brothers. It was first recorded in 1954 and went on to become a popular standard in the great South African songbook.
Makeba recorded the song in May 1960 in New York with The Belafonte Folk Singers under the English title, The Retreat Song. With lyrics couched in metaphorical language and steeped in the Xhosa folk tradition, it is a song that advocates freedom but at the same time tells of subjugation in a country under the grip of apartheid rule. It gave voice to liberation movements around the globe.
Another of these celebrated songs was composed and sung by Nana Motijoane, popularly known by his stage name, Coyote. Titled Life Saver – I Am Suffering; he sang it with a pop group called Ozila. It was cloaked in metaphorical language, but in the politically charged climate of the State of Emergency in the mid-1980s, its powerful appeal for personal redemption resonated with the disenfranchised majority.
Sankomota's Now Or Never track from the 1987 Dreams Do Come True album is a clarion call for Africans to stand up and do things for themselves if they hope to achieve self-reliance. The album's theme of hope and black aspirations in the face of unrelenting racial oppression struck a chord with a young audience of firebrands in the townships and villages across the country – this despite their banned status in South Africa.
Reggae music is essentially about redemption songs, in the words of one of its pioneers and brightest stars, Bob Marley. When Lucky Dube switched from maskanda and embarked on a glittering career as a reggae musician, he stayed true to the genre's mission as music of freedom. His third reggae album, Slave (1987), which contains the smash hit, I've Got You Babe, recorded unprecedented sales of 350 000 in South Africa alone and over half a million worldwide.
Letta Mbulu's message came through her 1991 album, Not Yet Uhuru, a phrase borrowed from Kenyan politician, Oginga Odinga's autobiography of the same name. It is a powerful, prophetic album whose message is still relevant 20 years after the dawn of democracy.
In Sounds of Democracy, a new generation of South African male singers who have emerged in the past 20 years will celebrate these remarkable chapters of the South African songbook alongside own compositions that made them household names in the neo-soul, R&B and Afro-soul genres. Musical director is Alexis Faku.
ARTIST BIOGRAPHIES:
BO MANAMELA
KZN's Bo Manamela comes from a musical background with both his father and brother playing the guitar. He started off singing in acapella groups and plays the guitar and keyboards. He has played in the band MB CON and collaborated with Bambanani before starting his career as a solo artist.
BRIAN TEMBA
Brian Temba is a South African born performer, singer, songwriter and producer, known for his role as Simba in the West End musical The Lion King. He has shared the stage with American R&B crooners, Kenny Latimore, Anthony Hamilton and Ne-Yo.
MALIK
Vocalist Malik not only plays the guitar but also drums and piano. As well as being a solo performer, he has written songs for other artists such as Ringo, Puff Johnson, Ishmael, Brickz, Keith Murray and Zola and has composed songs for the eTV soapie Rhythm City.
MAX-HOBA
Max-Hoba was born in the Free State. He has over a decade's experience as a singer, songwriter, dancer and producer and has worked with artists such as Amu, Morafe, Mr Selwyn, H20 and Flabba. He is currently involved in compiling a Sesotho hip hop CD focusing on performers from the Free State. He is also working on his second album titled My Free State of Mind. He recently performed in Thailand.
PRESSS
Vusani Preston Sihlangu, known as Presss, is a South African vocalist, song writer and producer whose distinctive sound is a fusion of R&B, Afro soul and jazz. Through the Coca Cola Popstars talent search competition, he was selected to be a member of the inaugural competition group 101 in 2002. He wrote the hit single Goodbye, a song recorded in London and also featured in Metro FM's Eddie Zondi's compilation album. During his career, Presss has shared the stage with local and international musical greats like Jimmy Dludlu, Khaya Mahlangu, Usher, Alicia Keys and Paul Hammer. In 2011 he produced a song with Black Coffee, Crazy, sung by Thiwe. This song drew international attention and was remixed by internationally acclaimed DJ Quentin Harris.
SAMTHING SOWETO
Born Samkelo Mdolomba, Samthing Soweto is a soloist musician who explores the world music genre. He uses his vocal cord abilities as the instrument of making different melodies and harmonies. He can stretch his voice to as many pitches he sees fit for a particular track. He started his musical career with the acapella group The Soil which combined beat box with inspirational harmonies and then more recently with the ultra-hip neo-jazz trio The Fridge. He has shared the stage with the likes of Makhafula Vilakazi, Kabomo and Tumi from Tumi and The Volume.
Go to:
 www.joyofjazz.co.za
 www.standardbankarts.co.za.
 www.facebook.com/standardbankjoyofjazz
 http://standardbank.mobi/jazz
 twitter.com/joyofjazz
 www.facebook.com/standardbankjoyofjazz
 youtube.com/standardbankgroup
• Sounds of Democracy takes place on the Mbira Stage on Friday, September 26, at 21h30 and on Saturday, September 27, at 20h30. Malik, Presss and Samthing Soweto headline on Friday with Bo Manamela, Brian Temba and Max-Hoba the performers on Saturday.
For Standard Bank of South Africa Limited:
Dianne Graney
Group Marketing | Sponsorship Manager
011 636 3873
dianne.graney@standardbank.co.za
For T Musicman:
Mantwa Chinoamadi
Festival Producer
011 326 0141
mantwa@tmusicman.co.za
Issued by
Total Exposure
Neo Mothlala
011 788 8725