By Yusif Moijuah
Jet A1 fuel shortage has not been heard of for long years, but the Sierra Leone Civil Aviation Authority (SLCAA) Wednesday 17 April, 2919 announced scarcity of jet A1fuel, due to delays on repairs on storage facilities at Lungi airport, after months of widespread of social media reports on a crisis that is troubling air passengers across the globe as they are now obliged to spend more than before, the price change in jet A1 or aviation fuel.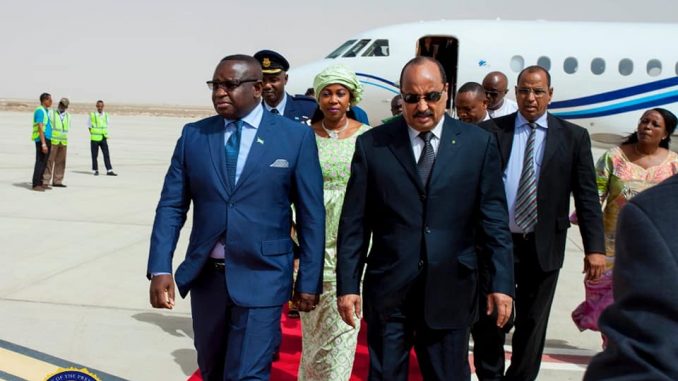 The product has run out of in Sierra Leone but we are being pushed to believe that the shortage is caused by repairs on storage facilities. Imagine the dishonesty of public officials in Sierra Leone under the new administration of president Bio. Jet A-1 is a special type of a cleared straw coloured fuel, based on either unleaded kerosene or a naphtha-kerosene blend also known as Jet B. Jet A1 fuel is largely consumed by turbine engines and compression ignitions, but Sierra Leone is far from manufacturing such product, despite hopes of having coupe of oil wells off shore.
Livemint.com reports on 2nd April that Indian passengers now spend more because of climb in the price of jet fuel with similar hits in Kalkota, Mumbai and Cheniai. Jet airlines might feel the pinch and flee from business if they can afford to keep their businesses up and running. Industry experts say the 1% upwards shifts may affect airfare in short and medium term predicting a rapid upwards shifts by 2020. Na war oh!!!
In January, jet A1 fuel markets in Asia were selling at its lowest in February followed by a global shortage in jet fuel hits the same year probably emerging from of western sanctions pressed against Iranian and other major oil companies, making the OPEC product continue to climb steadily up to about $3.4 per barrel. These emerging shortages within the jet oil industry is currently affecting so many sectors including airline owners across the aviation industry, starting from Kenya, where workers almost threw the Jomo Kenyata International Airport into an industrial crisis spot, costing jet fuel marketers billions of shillings.
In Southern Africa, Zimbabwe was recently faced with akin jet fuel scarcity since 3rd April according to The Daily Zimbabwe; "No jet fuel". A situation not too far from here but somebody elsewhere is hiding something key from the public whiles projecting repair vanguard as excuses for the fuel shortage. Repairs have nothing to do with adequate availability of jet fuel product. If a product of such high demand is not available then there is a scarcity of that product so there is no way the DG can tell the people what doesn't exist at all. And price shift, as worst as at $1.34 a barrel jet fuel, the biggest ever fall since 1998, with negative impacts on business as companies have downsized their workforces and at the same time causing job lost. Quite recently in Kenya, 51.26m liters of jet A1 fuel products were reported stolen from a depot at JKIA, causing shortage of jet fuel considering JKIA's strategic importance in Africa's aviation sector.
Marketers then demand explanations and investigations into the matter but knowing the working ties between corporate entities and government agencies, report on the findings is yet to be made public.
For Sierra Leone, the little quantity presently of jet fuel in stocks is being tirelessly harassed by the administration, from office of the president, to cabinet ministers hiring of private jets from neighboring countries for overseas travelling, clearly come into sight as one of the leading causes of shortage of Jet A1 fuel at Lungi airport.
However that excuse repairs put forward by the clueless press release doesn't hold owing to the fact this is not the first time Total Sierra Leone has engaged in maintenance of the facilities but the DG has no business to hide under the canopy of repairs. Tell the nation that the jet fuel is run out in Sierra Leone and advice government to buys more quantity for the facilitation of more presidential overseas trips, before you wonder who drinks from the jet A1 fuel barrel at Lungi. Also no one will believe that Mr Baio does not know the Jet A1 fuel thieves; he knows them so go after your suspects, name and shame them if you are true patriot.
Another unavoidable cause of the jet fuel scarcity is the frequent traveling of the president Bio, his cabinet ministers, members, of parliament, directors, commissioners you name them, makes huge chunks money out of inflated overseas travelling costs and daily sustenance allowances on the government's expenses. President Bio promised cutting down on international and overseas trips to invest in other sectors, but has travels more than he vowed to do, which the aviation chief is deliberately refusing to state as one of the major causes of the jet fuel shortage. To the much expected honesty from the GD, he failed to prevent the scarcity of the product in the first place, being fully aware of approaching shortages of Jet A1 fuel, already in other countries as highlighted above. The facts that it were expected from the DG, that there is a scarcity of Jet A1 fuel in Sierra Leone and not just repairs but non availability of the product. Repairs are not new and are always ongoing processes but have never led to storage of jet fuel since Total Sierra Leone took up management, so no need to blame the company for delays in repairs on storage facilities.
The aviation boss assures of supplying 1,300,000 liters of jet A1 fuel for the one month two weeks period of repairs, and 50,000 liters for daily consumptions. For transparency and accountability purpose, the public should be always informed on regular managements of utility services countrywide, which your management at the aviation authority failed to do before announcing repairs, not until when social media became well a washed with news of acute shortage of Jet A1 fuel product at Lungi airport.
What is clear is that there is scarcity of Jet A1 fuel shortage at Lungi airport and next time, inform the public and the appropriate authorities to avoid catch up measures, wide speculations and resolve the problems once and for all. Around several attempts at addressing the issue, in-house trained and qualified experts were not allowed to participate in the process. Exclusive governance is not democracy so allow each and every member of the community and places of work to participate in the governance processes of the country.
As a matter of fact, the authority is not your personal property Mr DG Baio, but you were only posted there to work and report to your boss therefore you and your Total Sierra Leone partners should have been more proactive in making sure that the product is always available in the markets and stores and not to come out with announcement of shortage, blaming it on repairs of a storage facility.
To the presidency and the state, Jet A1 fuel is an important commodity to the government, as one of the most popular consumers of the product in Sierra Leone, as government officials from the presidency down to the least job beneficiaries from the ruling party headquarters at Wallace Johnson Street, travels in and out of the country at their wishes at the expense of the state.
They include cabinet ministers as well as their diplomatic officials all travel on airplanes that uses the jet the A1 fuel product in question and if president Julius Bio alone continues to fly in and out as much as he could, hiring private jets from elsewhere on the expenses of the consolidate revenue fund, it will leave an odd impact of the country's aviation industry.
The trouble of jet fuel shortages appears to have urged major aviation companies to downsize their staff; one such to go down that path is the JKIA's industrial strikes that led to the loss of billions of Kenyan shillings. Painfully Sierra Leone can't produce the product in question nor do can we even have what it takes to store it as a government so, our systems need to up their actions for adequate supply of jet A1 fuel product to avoid future shortages and self embarrassments.