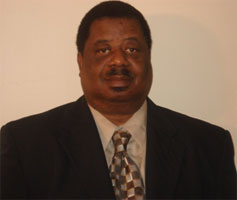 COCORIOKO PUBLISHER KABS KANU
THANK YOU FOR THE GOOD WORK
First_Name:  Francois
Last_Name:  Parker
Email_Address:  julianap@verizon.net
Address:  6 Om court
City:  Durham
State:  NC
Zip_Code:  27703
Comments:  Rev. Kabs-Kanu,
Your objective report of events in Sierra Leone should be commended.
May God bless you! Many newspapers in Sierra Leone are covertly and/or overtly sponsored by politicians. In such circumstances, it is very difficult for the truth to prevail, as some of our newspapers are just "position-papers". That's where your newspaper turns out to be indispensable because you are actually reporting facts. Thanks!
 LETTER OF APPRECIATION TO COCORIOKO
First_Name:  Sheku
Last_Name:  Bangura
Email_Address:  shekubangura@msn.com
Address:  2912 Philadelphia Pike Apt C-1
City:  Claymont
State:  DE
Zip_Code:  19703
Comments:  I really wish to express my profound appreciation to your news team for keeping us updated with the activities going on in our beloved country. Your information are precise and well objective. I personally enjoyed browsing your site, absorbing the vital gists your website is providing. I hope and pray you will keep up the good work (independent, Objective, and outspoken,)irrespective of whatever circumstance. We, immigrants are seeking for source like this to balance our political thinking, social interactions and the edification of foreign borns. Once again thanks.
Paralegal Student
COCORIOKO , THANKS FOR A JOB WELL DONE
Monday February 27, 2006
First_Name:  Yembeh
Last_Name:  Koroma
Email_Address:  yembeh@yahoo.com
Address:  2 Brookside Terrace
City:  Randolph
State:  MA
Zip_Code:  02368
Comments:
I am impressed with Cocorioko. A friend told me about you, frankly I like your format,I was able to read about the opinion of other Siera Leoneans that I share the same feelings with. I wish to commend you for a job well done and keep it up for a better Sierra Leone.