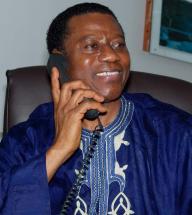 Friday December 3 , 2005
The Leader and National Chairman of the National Alliance Democratic Party  , Mr. Mohamed Yayha Sillah,  told COCORIOKO  on Tuesday that the Appeals Court triumph  by journalist Paul Kamara was a victory for all the people of the world who wanted to see the best for Sierra Leone.
Mr .Sillah,  who was outwardly delighted to hear the news of Paul Kamara's release from the Pademba Road Prison , enthused : "It is victory for good journalism ; it is victory for the people of Sierra Leone and it is victory for democracy. " Mr.Sillah also said that it was a strong message to President Ahmad Tejan Kabbah,  who brought the Seditious libel case against the journalist,   that the time of the people has come. "It is also a strong message that the same Almighty God that has forgiven this nation is not sleeping and will never sleep ", he continued.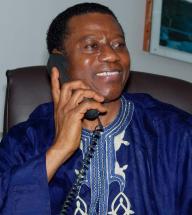 Mr. Sillah described Tuesday –The Day Paul Kamara was released–as the happiest day of his life . "Thank God for justice ", he went on. I am overwhelmed with joy. First of all, thanks to the Almighty God for Paul and all organizations around the world who came to his defence for the injustice he suffered for nothing. ..He was unjustly treated , but delightfully, he has been exonerated by the judicial system of a government of the very President who took him to court.", Mr. Sillah continued.
Mr. Sillah said he was assuring all journalists that the days of the abuses of journalists in Sierra Leone were coming to a close. He promised that under a government controlled by the NAPD, no journalist will be incarcerated for writing on the shortcomings of the government.
It must be recalled that only two weeks ago, Mr. Sillah wrote President Kabbah a strong letter asking him to forgive Paul Kamara and have his sufferings at the Pademba Road put to an end.