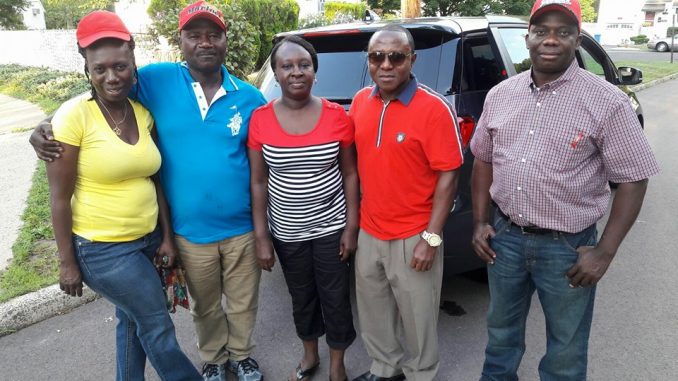 A strong contingent of All People's Congress members from New Jersey left the state last evening by road for Atlanta, Georgia , to attend the delegates convention of the APC-Georgia Chapter , which starts today.
Here is a photo of part of the team before their departure .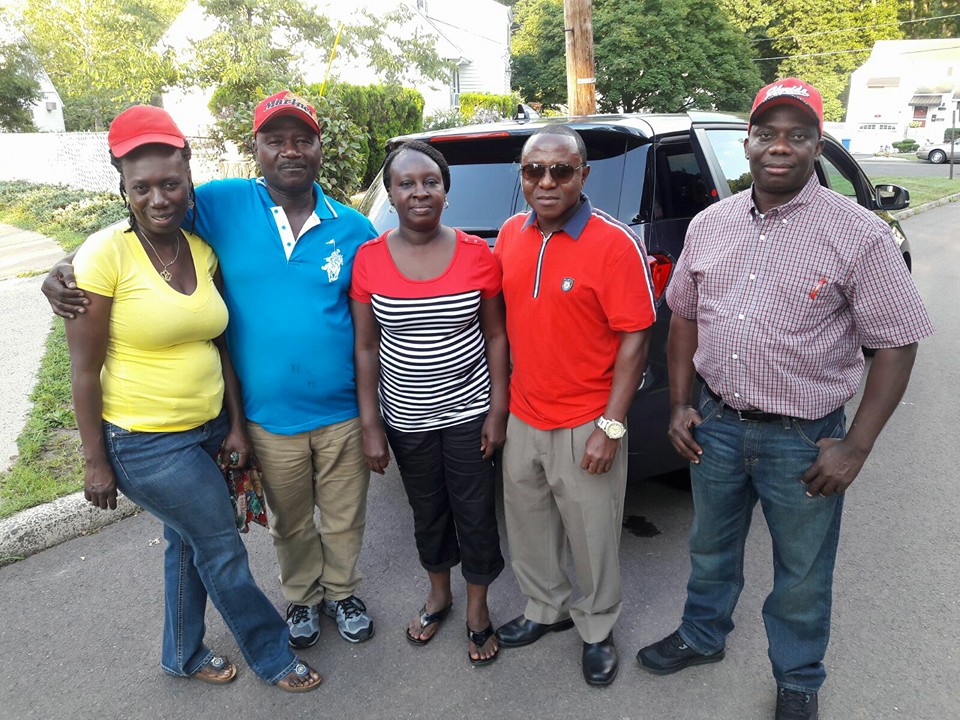 FROM RIGHT : THE PRESIDENT, MR. ALIMAMY TURAY; MR. PAVI JALLOH, THE FORMER PRESIDENT; MRS. HALIMA NABE , VICE-PRESIDENT , MR. COULSON MANSARAY AND MS. KHADIJA JALLOH 
Other members of the delegation not featured are Dr. Abdul Rahman Kamara, Mr. Francis Sieh Kanu, Mr. Abdul Kamara and Mr. Cornelius Manages .
Mr. Turay said that the Minister of State (Foreign Affairs), Ms. Isata Kabia, who has already arrived in Georgia, is considered part of the New Jersey team.
Minister Plenipotentiary, Leeroy Wilfred Kabs-Kanu ( The Resident Minister of New Jersey ) was officially invited and could have been part of the delegation, but his trip was cancelled at the last minute for circumstances beyond his control. However, he is in full touch with the team and called them to check on their safety while they were in South Carolina.
WE WILL BRING YOU FULL COVERAGE OF THE CONVENTION .