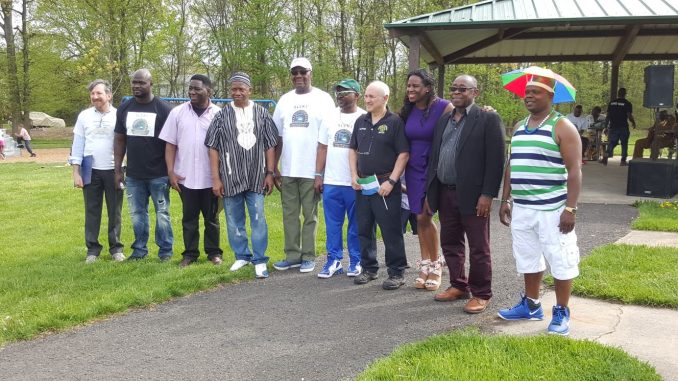 The 56th Independence Anniversary celebration in New Jersey was hectic last weekend with three events  to mark the occasion.
Staged by the umbrella organization, The Sierra Leone Community of New Jersey ( SLCNJ ),  the celebration started with an Independence Anniversary Ball staged at the Holiday Inn Hotel at Davidson Avenue, Somerset on Friday April 28.
The dance was jammed to capacity and was attended by Sierra Leoneans from New Jersey and New York and from as far afield as Washington DC and Philadelphia.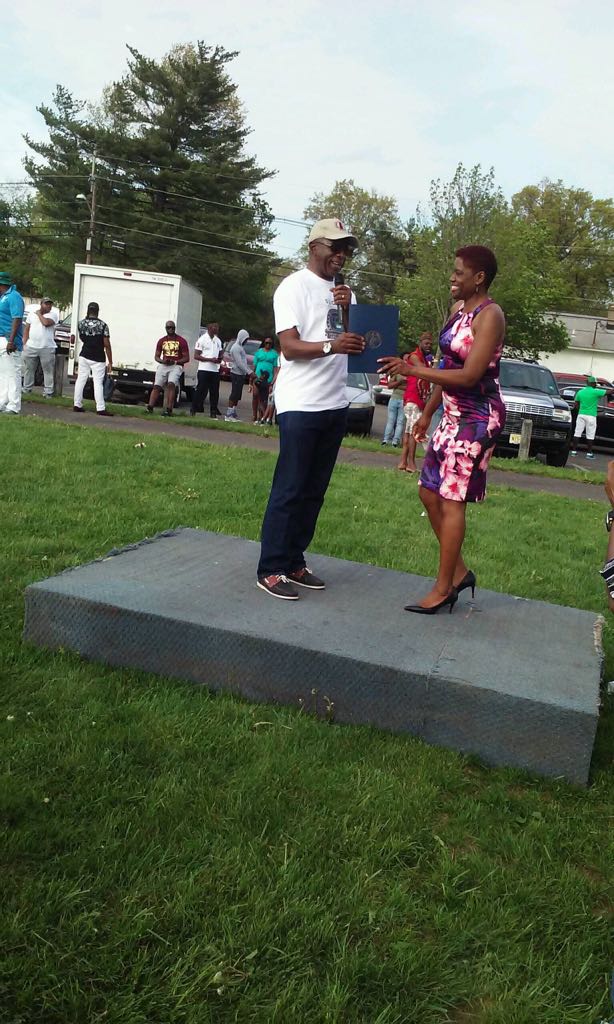 A COMMUNITY ACTIVIST RECEIVES A PROCLAMATION
The occasion was handed to the youth wing on the SLCNJ  to organize and they did a magnificent job as praises continue to ring in from all quarters of the community and beyond for the well-organized and thrilling nature of the program.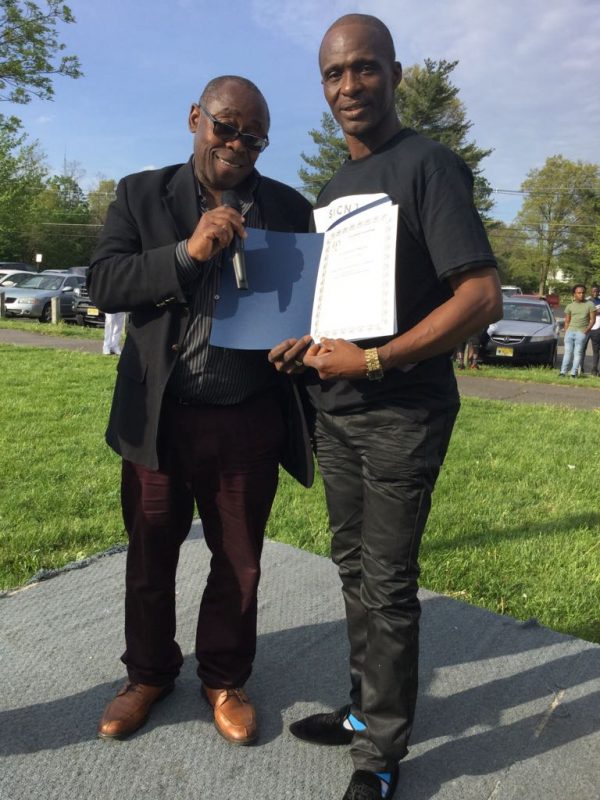 MR. DONALD CLINE-THOMAS ( RIGHT ) RECEIVES A PROCLAMATION FROM COUNCIL MAN CHARLES ONYEIJIKA
The Chairman of the SLCNJ , Mr. Lamin Alharazim, who was delighted by the success of the two-day events sent a message of  "Congratulations to the youth wing of Sierra Leone Community of New Jersey for the ball last night in celebration of our country's 56th independence anniversary celebration. "
Mr. Alharazim told the youths : "You did it and this will be recorded in history as one of the best ever in Somerset. Please continue the good work and stay focused."
THE FLAGS OF THE U.S. AND SIERRA LEONE FLYING HIGH
One of the youth leaders, Mr. Hindolo Barnett , responded : "Mr Lamin, thank you for empowering us to organize this event. You were there with us at every meeting and conference calls, thanks for your exemplary leader quality. "
At the ball, awards were given to some distinguished personalities who had been working to help move the community forward. They included the Rev. Dr. Victor Fakondo , Madam Agnes Banya, Messrs Allie Badara Kamara and Jerry George ,  as well as the Chairman of SLCNJ  itself, Mr. Lamin Alharazim.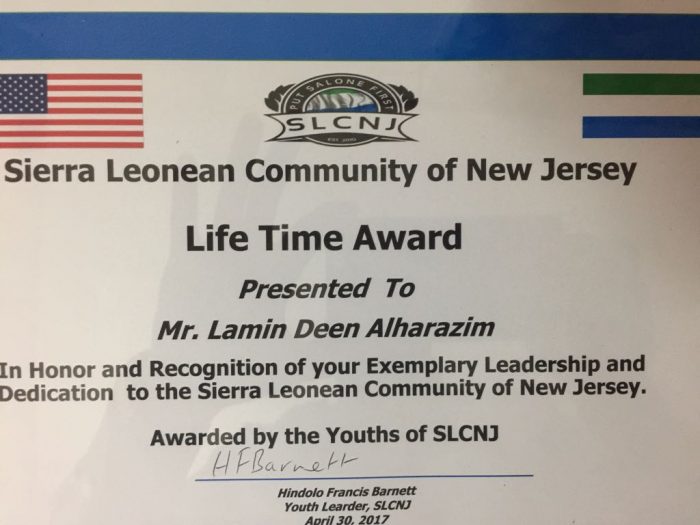 On Saturday April 29, the celebrations continued with a flagraising  ceremony and picnic at the Matilda Avenue Park. The Mayor of Somerset, Dr.  Phil Kramer gave proclamation awards to more Sierra Leoneans and friends of Sierra Leone helping to develop the Sierra Leone Community.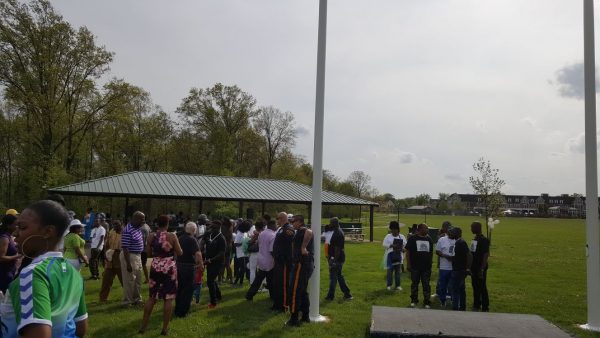 THE FLAG-RAISING CEREMONY
Sierra Leone's Deputy Permanent Representative for Legal Affairs, Ambassador Felix Koroma, delivered a statement at the picnic.
The picnic was also described as a success , with many cultural performances , and there were abundant refreshments and food.