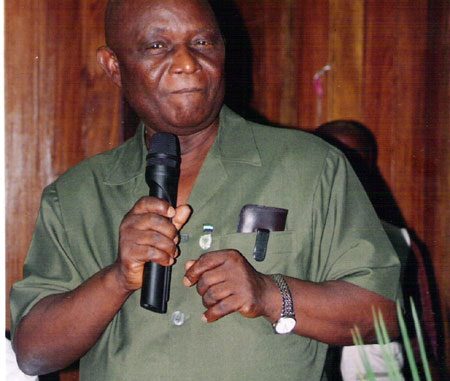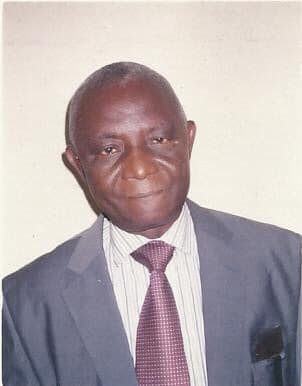 The former  Vice-President, Attorney General and SLPP Presidential candidate for the 2007 elections, Mr. Solomon Berewa, has just passed away in Freetown.
Full details coming.
Sierra Leone People's Party.
Press Statement.
Thursday March 5, 2020*
*OBITUARY ANNOUNCEMENT*
A giant of peace and stability has fallen. An oasis of democracy has breathed his last. A doyen of justice and rule of law has forever gone.
It is with heavy hearts and streaming tears, that we, the Sierra Leone People's Party announce the passing away of the former Vice President of the Republic of Sierra Leone Mr. Solomon Ekuma Dominic Berewa.
The former Vice President passed away peacefully this evening at the Choithrams Memorial Hospital after being moved there for medical attention.
Mr. Solomon Berewa served the country diligently and etched his name in its annals, as one of the best legal luminaries ever in the history of this country.
His public life gained prominence when he was appointed Attorney General and Minister of Justice in 1996, by the late President Ahmad Tejan Kabbah. He executed his duties as AGMOJ with aplomb and was later catapulted to the Vice Presidency of the country.
Mr. Solomon Berewa contested for the presidency of the country under the SLPP umbrella in 2007, and lost in controversial circumstances but accepted the outcome of the elections and appealed for calm amongst his supporters, stressing that Sierra Leone was bigger than any individual's ambitions.
He would be remembered for his role in brokering the peace which the country now enjoys, during the Lome Peace Talks of 1999.
As a mark of respect for this elderly statesman, we are calling on our members to wear black for the next one week, whilst the party engages the family and government on his funeral.
Rest in peace Mr. Solomon Ekuma Dominic Berewa!
Long live Sierra Leone!
Long Live SLPP!
One Country, One People.
Signed:
Umaru Napoleon Koroma
Secretary General.