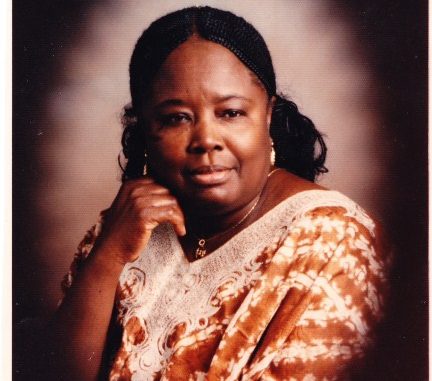 The death is reported of Mrs. Nancy Nicholas. Mama Nicho of Clock Tower, as she was fondly called, was a business woman and former Mayor of Bo. As mayor, she hosted many dignitaries and brought many developments that will stand the test of time.
THE LATE MRS. NANCY NICHOLAS
Born in Sembehun, Moyamba District, to the late Pa. Vandy from Kailahun District and Madam Nyahallay Sannoh from Mbeleh Bu, Bonthe District, the late Mrs. Nicholas (nee Vandy) attended St. Joseph's Convent School in Moyamba and entered into early marriage to the late Mr. Albert Nicholas, a prominent Lebanese businessman in Bo.
At age 74, the late Mrs. Nicholas was a very successful entrepreneur having served as a distributor for the Sierra Leone Brewery and the Cold Storage covering Bo and Moyamba districts for about 4 decades. She was awarded an accolade from Heineken Holland for her long tenure as distributor. She was also a supplier of rice and other products to Bo school in the mid-2000.
Passionate about promoting women's empowerment, she was appointed by President Siaka Stevens to lead the APC Women's National Organization in Sierra Leone in the 1980s. Later in 1996, she worked tirelessly with the former first lady, Mrs. Patricia Kabba, to form Sisters Unite where she continued to be very active until her demise.
She was a member of the board of directors of the Holy Rosary Secondary School, the Serabu Girls Vocational Secondary School and the National Insurance Company. She was also director of the YWCA – Bo Branch.
She is survived by Sassin in the USA, and five daughters including Mrs. Melvina Ndanemah in Macedonia, Ohio, – wife of Mr. Victor Nadanemah, Mrs. Philomena Yumkella in Austria – wife of Dr. Kandeh Yumkella, Mrs. Bernadette Metzger of Atlanta – wife of Dr. Walcut Metzger, Ms. Susan Nicholas in Sierra Leone and Mrs. Alberta Nassralla in Maryland – wife of Mr. Abess Nassralla.  She is also survived by 11 grandchildren.
An official funeral service organized by the Bo Town Council is scheduled for Monday 31, 2011. Interment will follow immediately.