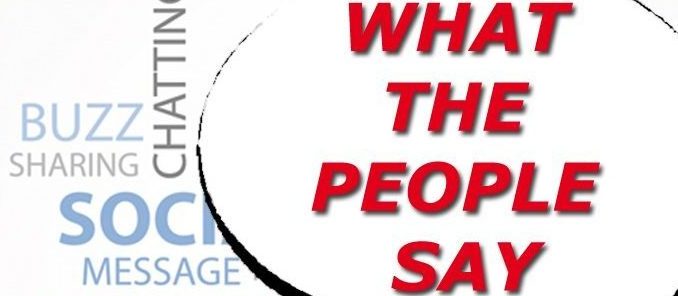 SYL LAMIN KAMARA
My take on the inflamed tribal rhetorics:
Fellow compatriots, let me add my voice to the current debate on social media on the inflamed tribal rhetoric taking a center stage of the current political narrative in our beloved country as we prepare for the run-off election. This is perpetrated by few selfishly motivated politicians and bigots who wish to misuse the intelligence of the general masses using tribe and regional sentiment as a tool in pursuing their political agenda. This has far reaching ramifications.

Narrow-mindedness & bigotry begins when one is swayed that their tribe, race, religion (or version of their religion), sex, ideology and creed is unsurpassed, supreme and the only truth. In the Sierra Leonean context, record suggests that tribalism has never succeeded and will never succeed in our socio-cultural settings. Our inter-marriages cuts across tribe and regions; our secular nature due to inter-religious tolerance/marriages presents Sierra Leone as a unique society. Reflecting on life at Universities/colleges, students socialize and join clubs and fraternities not on the basis of ones tribe or region. It is at university most people make life long relations with peers who are not members of their tribes but with people one shares similar ideology or social inclinations with. It therefore stands to reason that the issue of tribalism is only fanned by selfishly motivated politicians and bigots for their own selfish reasons and therefore has no basis in our society. As patriots, we should be prepared to name and shame such architects.

Let me further appeal to the rational minds of fellow compatriots that the world is watching. We should do everything possible to maintain the peace and not undermine our fragile democracy. Sierra Leone has enjoyed international goodwill following 11 years of civil war; Ebola epidemic; Mudslides epidemic to name but a few. The world cannot continue to support us for all the wrong reasons in a global community where there are competing demands amidst limited resources. Let it be borne in mind that there are other deserving countries that deserve global attention. Sierra Leone cannot relegate itself to ethnic / tribal crises. I entreat fellow compatriots to name and shame those media houses and individuals fanning this.

DOWN WITH TRIBALISM!!!
The tsunami of tribal violence is gathering its full force in Sierra Leone. If the heightening tribal tensions are not extinguished, the human catastrophe that loons in the horizon cannot be prevented.
Be careful fellow Sierra Leoneans. The war began by the firing of a small riffle but later grew to a full fledged war that killed thousands.
The Ebola began with a single member of our society infected. Few weeks later, every family buried dozens of their loved ones.
If those lessons are not painful enough to help us avoid all forms of conflict and disorder as a nation, then we should brace up for another human tsunami.
The just-concluded elections just solidify the notion that in Sierra leone politics is sharply split on tribal & regional lines. This has been the voting pattern for decades!!! Sierra Leoneans co-exist peacefully — inter-tribal marriages are common & we relate well irrespective of one's background. Let's stop acting like contrarians & pretends this is a new phenomenon. The reason why tribalism is a trending topic during this election period is because of social media –which has created a platform for all to air our views. Everyone in their little corner now can make their opinions known & this is the cause of all the hullabaloo. After elections, we'll retreat back to our normal lives, live peacefully with our neighbors & start seeing eye to eye again. We say no to vendetta! Think wisely & vote wisely my people!
I agree with Moses Bangura 100%. This is what I had been telling the majority of KKY supporters. Sierra Leoneans do not vote on issues or the suitability of a candidate. It has always been on party, regional and tribal lines. What is all the hullabaloo about? That's how it has always been. It will be very difficult for a third force to make any effective impact in the politics of that country.
And what I'm pissed off with is the hypocrisy of people.How can you scream no tribalism or regionalism and yet this is something you've been practicing since democracy surfaced in 1996.We don't vote on issues or individual candidates.If we were we shouldn't be talking about this SLPP candidate right now.Lets look at the issue of tribalism and regionalism at their roots and let's have an open conversation about it and find solutions.Lets stop the double standards please.
Nothing wrong with our people voicing it our repeatedly on social media. It's their new platform. Back in the day, there was no such platform. Thank God the awareness is there NOW that we should put country first instead of voting on tribal / regional lines. Social media is helping spread the message thanks to technology and the fact that nearly everyone has a smartphone these days. Let the hullabaloo or music continue to play. It may change minds and the way people vote.
Mr. Gboku, you don't understand. Your entire logic is what mendecrats believe in the highly menderized slpp as evidenced by informal operating rules. The idiomatic language you've used – heat ……. kitchen, is misplaced here. There is no legitimate competitive heat inside slpp. The contest for slpp flag bearer is full of lies, dirty tricks, juju, voodoo, sahrah, obtaining money by false pretenses and based on tribalism, favoritism, chief pikiism, 2-fut arataism, fambleism, koemannehism, deymeahism, paddy-padyism, schoolmateism, bribery, money transactions ("nah im pay me pikin ein school fee, ah go vote for am"), villagemateism, fraud, etc. and Bio is not a capable candidate in the civilized way. He is a tribalist and lieman. In slpp in my experience, the worst candidate always win in recent years. mendecrats have corrupted democracy into democrazy for the benefit of evil people who give benefits and long promises. The APC picks it's FB after much consultation based on merit – just like the original slpp used to do. But today's slpp has thrown overboard the merit system used by every successful country in the world in favor of tribal-arata-chief piking favoritism. You don't understand your party's modus operandi at all.