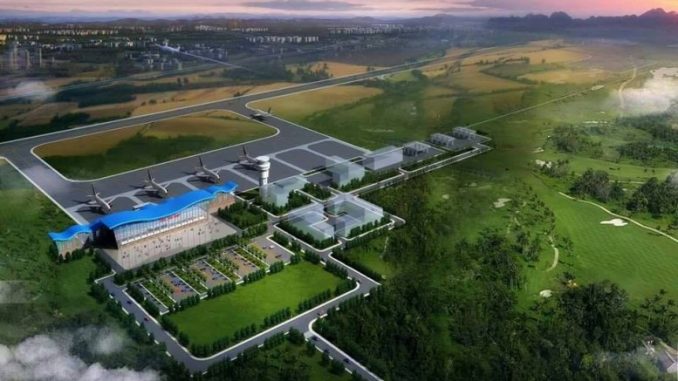 Those seeking to bury President Ernest Koroma's achievements under the rubble of ungratefulness and politically-inspired propaganda will have an uphill task to diminish the immortal legacies the President is about to leave Sierra Leone when his term of office expires in 2018—One of them being the Mamamah International Airport , which has started becoming a reality as the Chinese construction begins work on the massive project.
The new international airport, which will further open up the nation to business, tourism and  direct foreign investment and  make Sierra Leone a regional aviation hub in West Africa , is the brain-child of the development-oriented President Ernest Koroma. The Government of Sierra Leone  signed the contract for the construction of the international airport with the China Railway International in 2012. The airport will be an aviation city of modern international standards.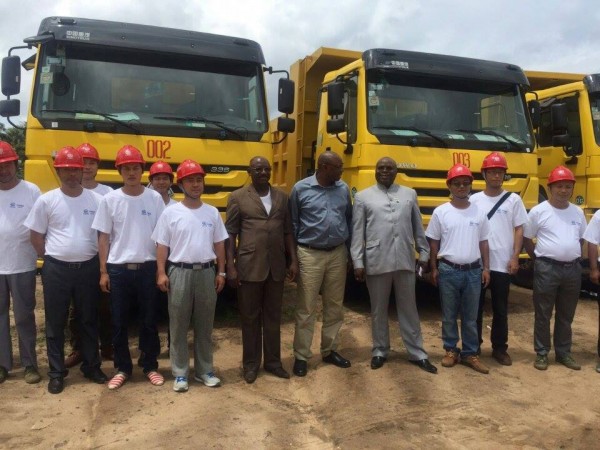 THE MINISTER OF TRANSPORT AND AVIATION, HON. LEONARD BALOGUN KOROMA -FOURTH FROM RIGHT–IS SEEN HERE WITH THE CHINESE CONSTRUCTION TEAM WHICH HAS STARTED WORK ON THE NEW AIRPORT
The Mamamah International Airport is one of the top priorities of President Ernest Koroma who has brought unprecedented infrastructural developments to the nation, the best since Independence in 1961.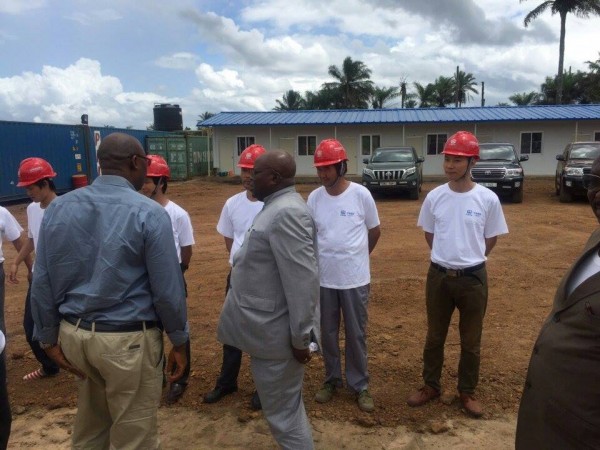 TRANSPORT MINISTER LOGUS KOROMA AND THE CHINESE CONSTRUCTION TEAM
Mamamah is only 38 miles from the city of Freetown and when completed the international airport will remove all the hazards and inconveniences that air travelers to and from Freetown have faced eternally–Having to cross the ocean in ferries and helicopters
THE REPORT BELOW WAS SENT IN BY OUR MAN IDRISSA CONTEH
Mamamah International Airport Becomes a Reality!
The Chinese have begun the construction of the Mamamah International Airport situated along the Freetown-Masiaka highway which will in no small way ease the current nightmare that travellers go through in crossing the sea between Targrin and the Kissy Ferry Terminal.
The first picture is the dummy of the would-be international airport and the other photos show the Chinese engineers posing for the camera.
President Ernest Bai Koroma has invested in infrastructural development in the country more than any other Head of State since the country attained self determination from Britain in 1961.