The  new All People's Congress ( APC )  New Jersey Chapter was inaugurated in a colorful and exciting ceremony staged at the East Somerset Firehouse in Frankiln Township, Somerset, New Jersey last Saturday April 18, 2014. APC stalwarts, supporters ,  well-wishers and other distinguished Sierra Leoneans resident in the U.S. traveled from all parts of America to witness the occasion. The entire executive of the APC -USA  was also in full attendance, and the officials were inducted into office by the Interim Chairman of the American Branch , Mr. Ibrahim S. Kamara.   WE BRING YOU A PICTORIAL DISPLAY OF THE OCCASION :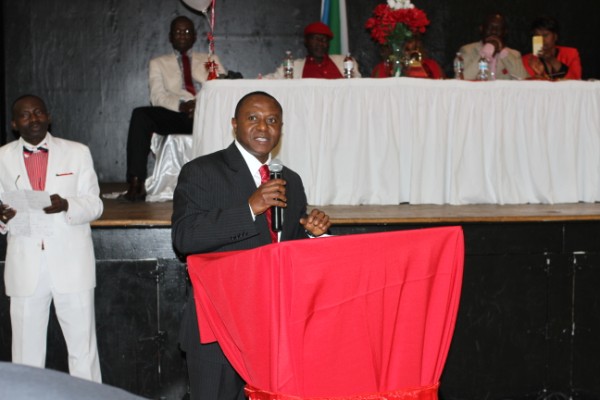 THE PRESIDENT OF THE APC NEW JERSEY BRANCH, MR. PAVI JALLOH DELIVERING HIS INAUGURAL ADDRESS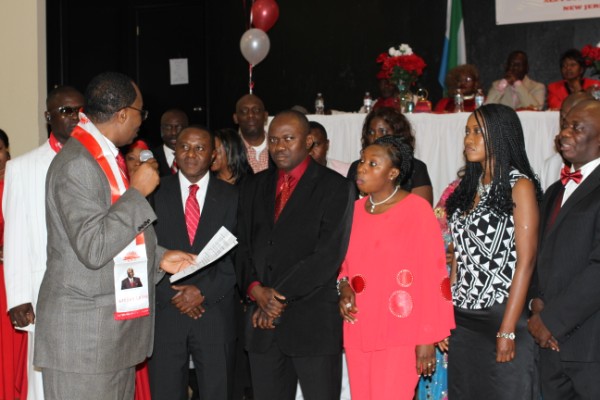 THE NEW NJ EXECUTIVE BEING OFFICIALLY INAUGURATED BY THE INTERIM CHAIRMAN OF APC-USA MR. IBRAHIM S. KAMARA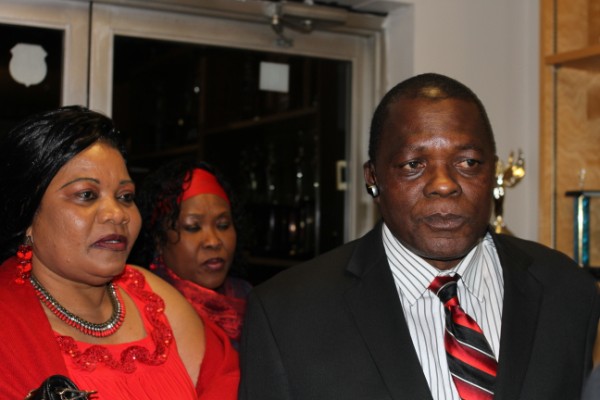 FORMER CHAIRMAN  OF APC-NA, MR. OSMAN CONTEH, IS SEEN HERE  AT THE PROGRAM WITH  SOME MEMBERS OF THE NEW EXECUTIVE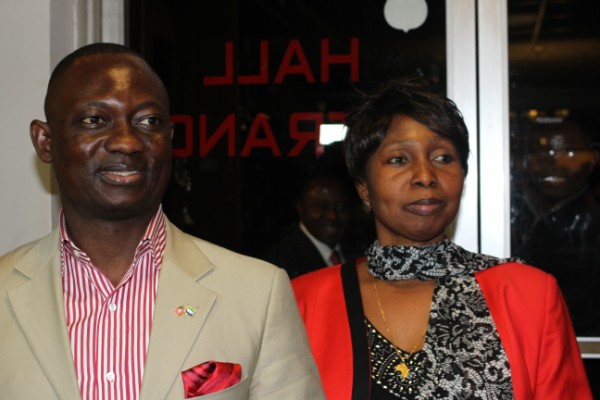 DEPUTY PERMANENT REPRESENTATIVE (POLITICAL ) AMBASSADOR AMADU KOROMA AND WIFE ARRIVING AT THE INAUGURATION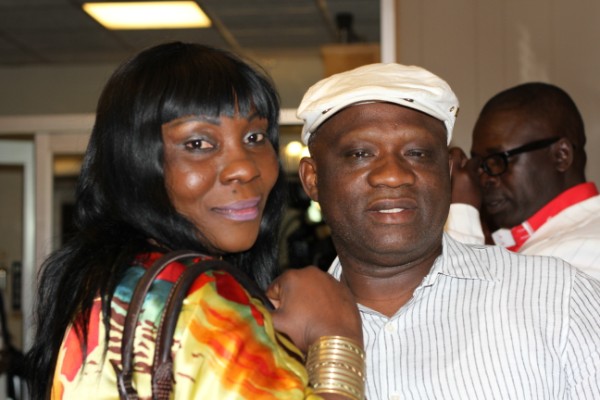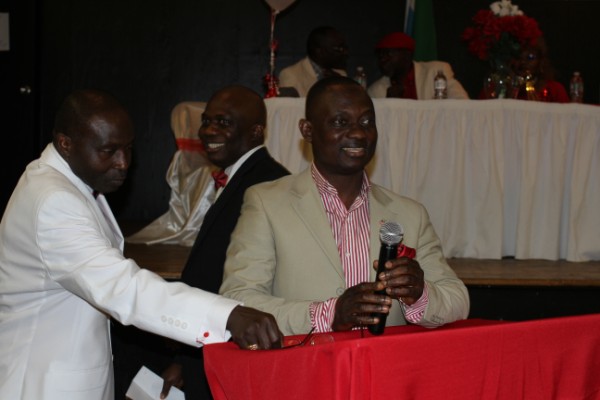 AMBASSADOR KOROMA  GIVING THE KEYNOTE ADDRESS AT THE PROGRAM. ON HIS LEFT IS THE MASTER OF CEREMONIES PROFESSOR MIKE DILO SESAY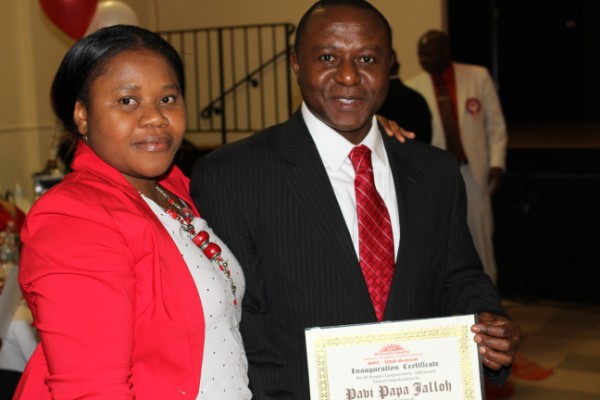 THE PRESIDENT OF THE NJ CHAPTER PAVI JALLOH DISPLAYS HIS INAUGURATION CERTIFICATE : STANDING BY HIM IS ONE OF HIS SISTERS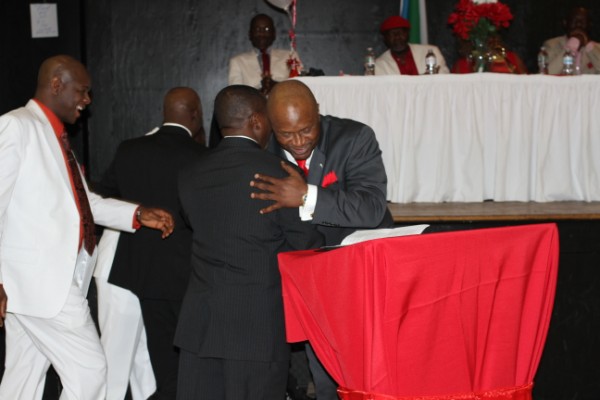 MR. LESLIE ALLEN, THE FORMER INTERIM CHAIRMAN OF THE APC-NA, BEING HUGGED BY THE CHAPTER PRESIDENT  MR. PAVI JALLOH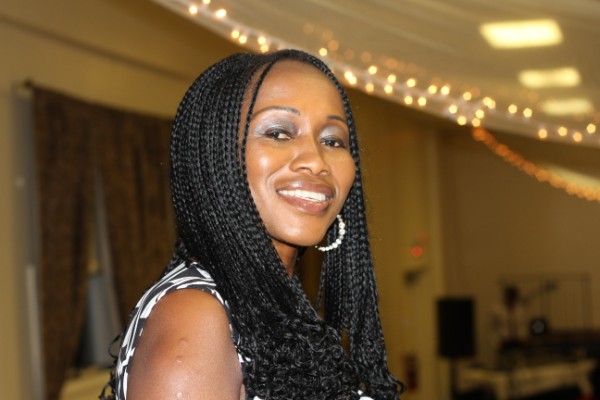 MADAM MUSU BANYA TARAWALLI : ONE OF THE DEDICATED WOMEN OF THE CHAPTER . SHE IS ALSO FONDLY KNOWN AS MUSU PANGUMA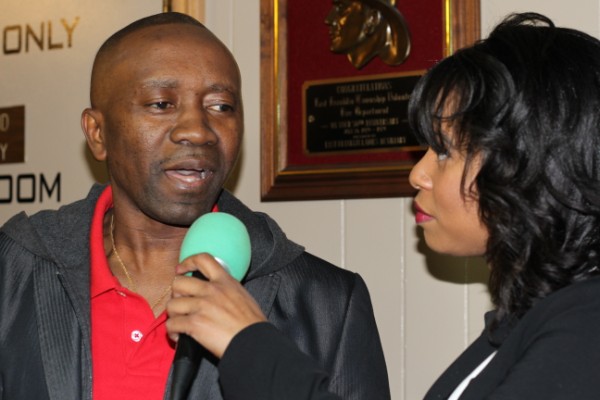 MR. BARNETT KOROMA BEING INTERVIEWED AT THE PROGRAM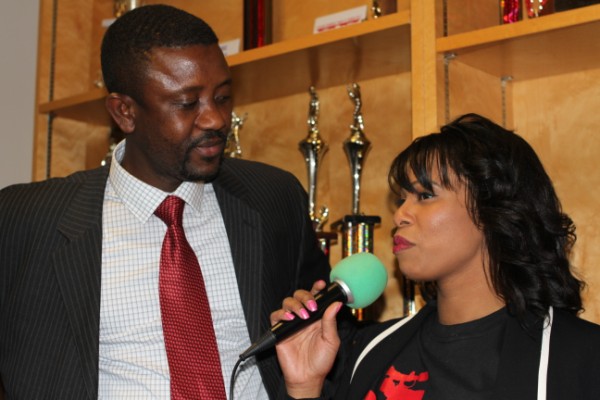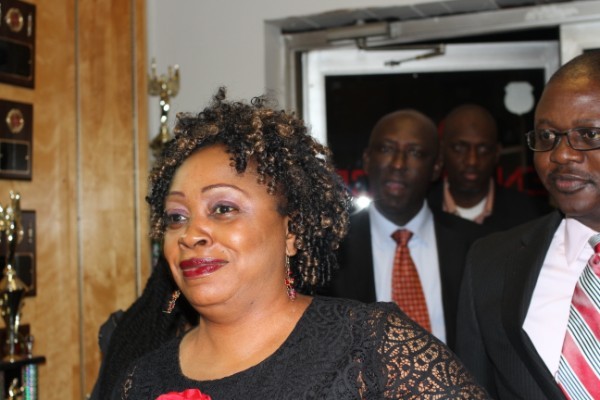 QUEEN ABI BANGALI MANSARAY AND ABU BAKARR KANU ARRIVING AT THE INAUGURATION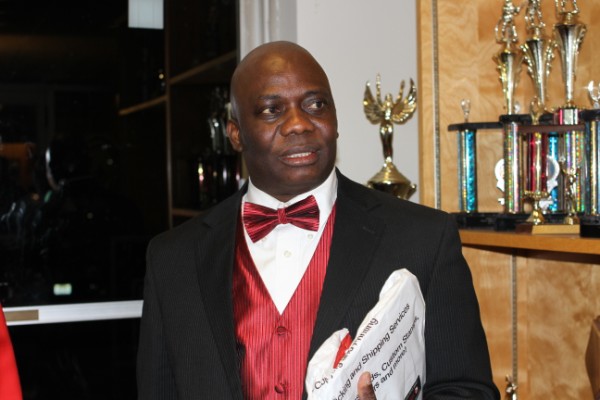 MR. ALIMAMY TURAY : SECRETARY OF THE APC NJ CHAPTER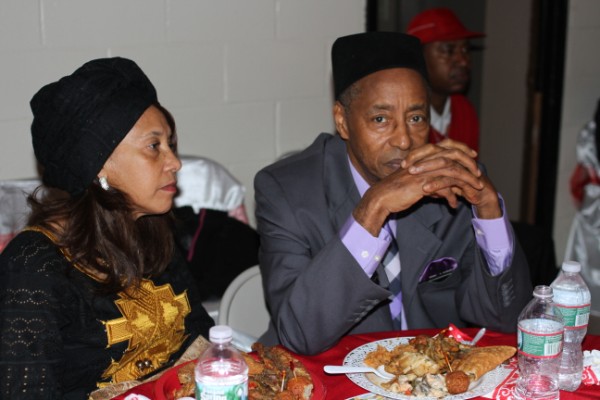 PROFESSOR BEN JALLOH AND WIFE AT THE PROGRAM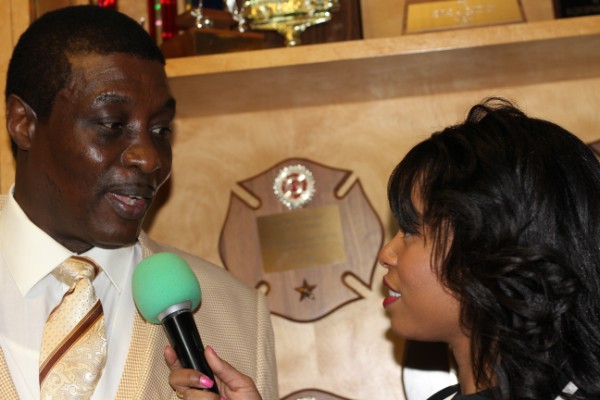 APC -USA FUNDRAISING DIRECTOR VICTOR SIMBO FROM NEW YORK BEING INTERVIEWED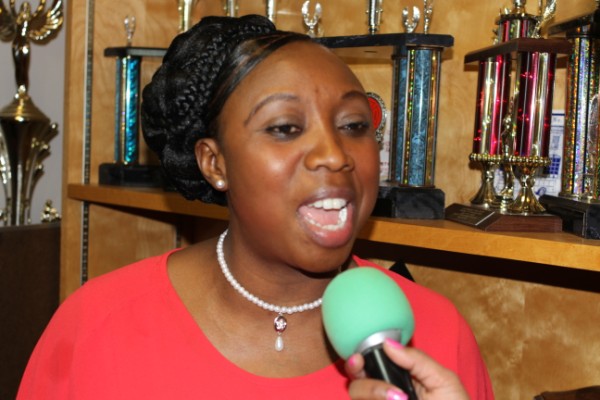 ANOTHER HARDWORKING FEMALE MEMBER OF APC-USA, MADAM NAMINA KOSSAY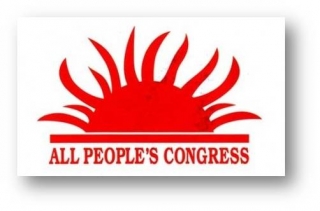 NEW JERSEY CHAPTER
Inauguration Ceremony – Program
Prayers                                               –           Alhajie I.S Nabie & Desmond Crowther, APC –  NJ
National Anthem                               –           D.J.                
Introduction of Purpose & MC       –           Mr. Abdul Rahman Conteh, APC – NJ
Statement from MC                          –           Prof. Michael Sesay, APC – PA
Welcome Address                              –           Alimamy Turay, Secretary, APC – NJ
Introduction of Keynote                   –           
Keynote Address                               –           Amadu Koroma, Dep. Amb., Political Affairs, UN
Introduction of Interim Chairman  –           Fynda Fillie-Faboe, Interim Secretary, APC – USA
Statement & Inaug. Ceremony        –           Ibrahim Kamara, Interim Chairman, APC – USA
Introduction of President-elect        –           Leslie Allen, Former Chairman, APC – NA
Presidential Address                         –           Pavi Papa Jalloh, President, APC – NJ                              
APC Victory Song                            –           Victor Simbo, APC – NY
Vote of thanks                                   –           Prof. Abdul R. Kamara, V.P., APC – NJ
APC New Jersey Executive
Pavi Papa Jalloh                     –               President
Abdul R. Kamara                    –               Vice President
Alimamy Turay                       –               Secretary
Edward S. Koroma                –                Financial Secretary
Francis S. Kanu                      –               Treasurer
Namina Kossay                       –               Women's Leader
Musu Tarawallie                     –               Assistant Women's Leader Designate
Muctar Bah                             –               Assistant Secretary Designate
Cornelius Manages                –               Youth Leader-Designate
Donald Cline-Thomas            –               Social Secretary-Designate