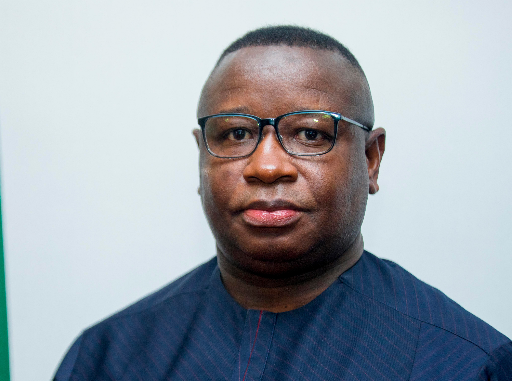 By Yanguba Kai-Samba
Never,in the history of successive government,has supporters of a sitting president justify a reckless and irresponsible spending of public funds on his overseas travel to whatever project there is in Sierra Leone .
It is only under this paopa administration that a new economic theory has been propounded,which is that,the more the president travel overseas, the more development will come to Sierra Leone. This is utter nonsense to cover the misused of public funds.
It is a dishonest argument by dishonest people who are trying to deflect public criticism of the unnecessary, excessive and expensive trips by president Bio, who is receiving personal financial benefits , by way of per diem, from state funds ,each time he travels overseas .
I challenge these paopa propagandists to cite an example of all the development projects that have been achieved or erected in Sierra Leone, during the period of overseas trips, that directly emanated from president Bio's visits overseas.
I listened to an interview by ,as usual, an incoherent paopa, in which he claimed , mockingly, that 500 million dollars project have been secured by president Bio due to his travel overseas.
There is no evidence of these and the public requires a more detail proper accounting of this claim from the president's office.
I am submitting that there has never been a time when the development of a country is predicated on the number of overseas trips made by the head of state.
Dubai is today like a paradise not because the head of state travel a lot to overseas. Vietnam, which was bombed to ashes is today developed not because of travel by the head of state.
Ghana, Tanzania, Kenya, Rwanda , Morocco, Algeria, Egypt and South Africa are incomparable to Sierra Leone in developmental trajectory not because of travel undertaken by their heads of state .
Sierra Leone had it independence from Britain before Kenya. Kenya today have a sizeable export and internal revenue income.Kenya is a major tourist attractions in the world and a major horticulture industry that export flowers to European and asian cities.
Kenya has entered in to a contract to supply China with avocado, worth million dollars , which are in high demand in China. These developments occured not because Uhuru Kenyatta frequent trips to overseas but because Kenya has the prerequisites to attract overseas investors, irrespective of whether president Uhuru travel abroad .
Ghana is attracting tourists because of it vision of the year of return of African -American and because it has the engine for economic growth in electricity and political stability.
The American secretary of state for foreign affairs has traveled overseas more than president Donald Trump. The British foreign Secretary travel overseas more than the head of state, Her Majesty the Queen.
During this most difficult and uncertain times facing the British people on leaving the European union, it is her Majesty's government ministers and civil servants who who are globetrotting to negotiate, make deals and signed treaties. Her Majesty's foreign Secretary and trade Secretary are at the forefront of leading Britain overseas.
Development is about making a sound judgement based on prioritization , taking in to account sound fiscal management in relation to a rational and best utilization of the god given abundant natural resources we have in Sierra Leone .
Paopas, don't tell us lies, as you are doing on radio and TV interview in Freetown, that President Bio need to travel to negotiate for loans from the budgetary supporting international organizations like IMF, African development bank, US overseas aid, which was signed by the American ambassador in Freetown; Arab loans or Britain's international development aid.
Sierra Leone need to prioritize it development trajectory in order to attract overseas investors. When you bring in electricity supply across the country, investors will come in .
The empowerment of local entrepreneurs is greatly enhanced by electricity supply in tandem with stable political environment.
The first rule of entrepreneurs and investors is to evaluate the cost effectiveness to his investment . They look at ways to maximize their profits.
Sierra Leone economy is weak and so far continues to contract severely.
The government has to do something ,quickly, outside the box to revive the collapsing economy , which has added more hardship on the lives of the majority of the people in Sierra Leone and for those of us in the diaspora, who received numerous calls from relatives for financial support to buy food and pay medical bills .