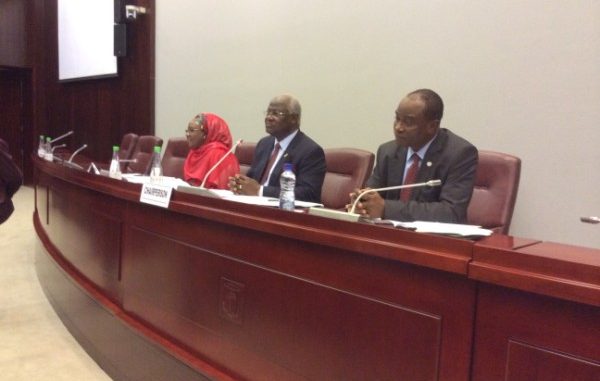 By Razia Bah-Kamara :
PRESIDENT ERNEST KOROMA was commended during the African Union Summit in Malabo , Equatorial Guinea, for his leadership of the AU Committee of 10 African Nations ,which is canvassing and promoting the African Common Position on the UN Security Council Reform.  SEE STORY BELOW BY RAZIA BASH-KAMARA OF THE STATE HOUSE COMMUNICATIONS UNIT :
President Ernest Bai Koroma  held a meeting with the Committee of Ten Heads of State and Government of the United Nations Security Council Reform during the Summit.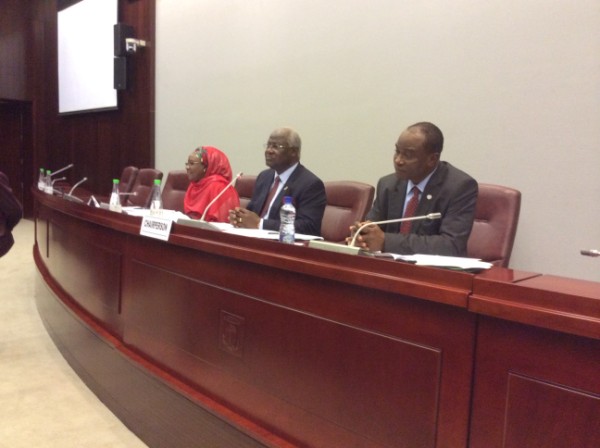 PRESIDENT KOROMA, AS CHAIRMAN OF C-10 , HOLDING A MEETING IN MALABO WITH THE HEADS OF STATE AND REPRESENTATIVES OF THE 10 COUNTRIES IN THE COMMITTEE. SITTING BY HIM IS FOREIGN MINISTER DR. SAMURA KAMARA
President Koroma introduced the fourteenth report which provided update on recent developments on the reform of the Security Council and the conclusions of the Oyo Summit. The President also introduced for consideration and adoption an outreach programme of the C-10 for engagement with the five permanent members of the UN Security Council. The outreach programme, he said is intended to seek clarity and concrete support for Africa in the ongoing UN Security Council Reform process. President Koroma noted that the five permanent members are considered to be major stakeholders in the reform of the UN Security Council and therefore vital to reach out to them at the highest level in furtherance of Africa's legitimate demands.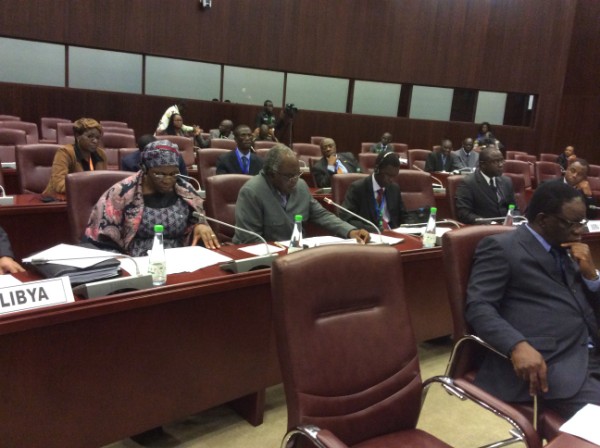 THE C-10 MEETING IN PROGRESS
Endorsing the report, the President of Namibia commended President Koroma for his commitment and leadership to the work of the committee as well as promoting the common African Position. He reiterated the support and commitment of his delegation in that regard.

Other speakers were Libya, Algeria,  and Kenya.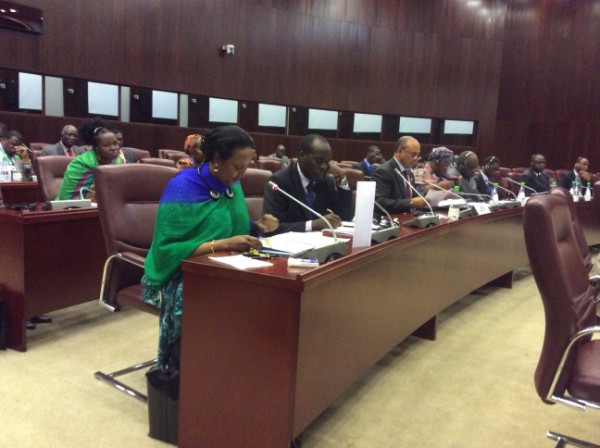 ANOTHER PHOTO OF THE C-10 MEETING
The report was endorsed together with the matrix of outreach activities and the draft decision which among others calls for engagement with other interest groups at the highest level. It further requested all African Union member states to include the issue of Security Council Reform as one of their Foreign Policy priorities and also committed the African Union to allocate a budget in support of the work of the committee . The report will be presented to the Summit by President Koroma for further consideration.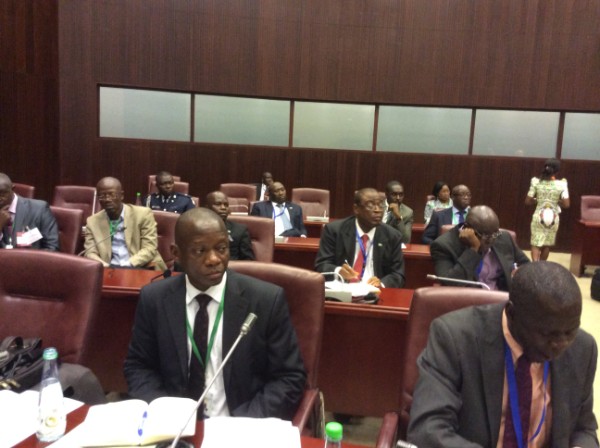 MR. SAIDU NALLO OF THE PERMANENT MISSION OF SIERRA LEONE TO THE UNITED NATIONS IS SEEN HERE AT THE MEETING .(LEFT ).