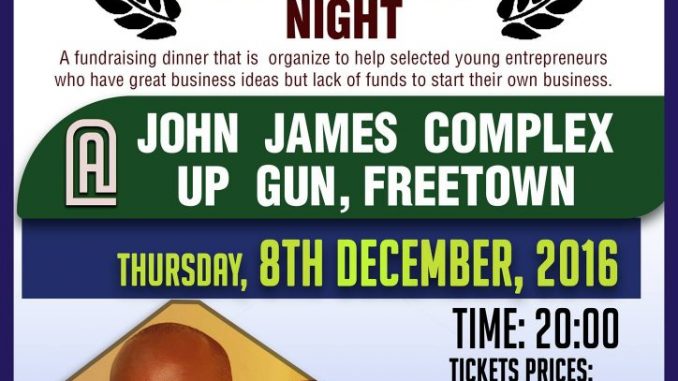 The Strategic Entrepreneurship Programme (SEP) will be organizing it's first fundraising Business Dinner and Awards Night in Freetown.
The Business Dinner which will take place on Thursday 8th December 2016 at the John James Complex, Up Gun in the east end of Freetown would brought together community people with grassroots business initiatives, stakeholders from the Sierra Leone Private sector, and also the Public sector.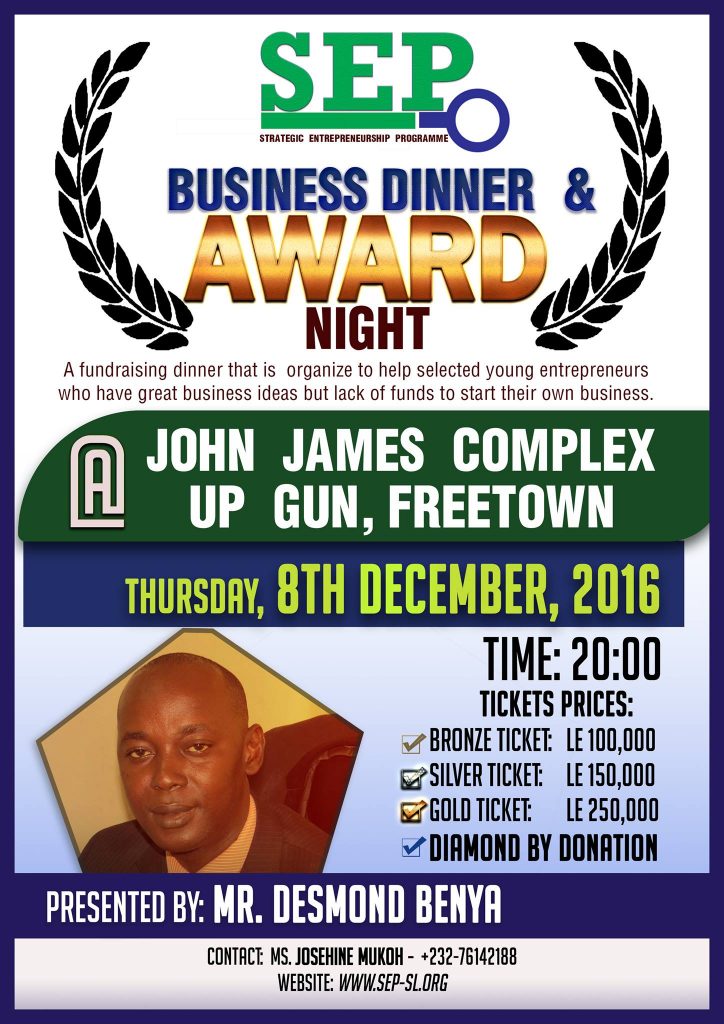 The objective of the Dinner is to help selected young entrepreneurs who went through the SEP training programme; that have great business ideas but lack of funds to start their own businesses.
In the words of the Initiator and CEO of SEP, Abubakarr Bangura: " SEP Distinguished Business Awards is an initiative aimed at promoting the private sector of Sierra Leone, so therefore let us pool our resources together and help develop and support young entrepreneurs in a country where entrepreneurship play an important role in reducing the high rate of unemployment. The Purchase of ticket/s for this event is a significant step to help promoting the SEP Programme and as well as young entrepreneurs in Sierra Leone.''
ABOUT SEP:
The SEP is a unique instrument to explore and develop the talents of young entrepreneurs in Sierra Leone. The programme encourages a link between business people, policy makers and education. SEP hopes to leave a mark on young participants who go through their progamme and become part of their platform. Their methodology complements traditional learning by encouraging online education, workshops, case studies and interaction with key business people on top of the participants own ideas
For More Information contact:
Ms. Josephine Mukoh
Telephone: + 232 76 14 21 88
Email: mohamedconteh30@gmail.com
Website:    www. Sep-sl.org
ENDS