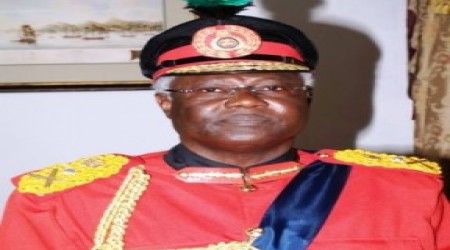 President Ernest Koroma yesterday assured the nation that the Saturday November 17 Presidential, Legislative and Local elections will be peaceful. The President gave this assurance when he made a well-acclaimed appearance in the hit Star Radio discussion program, MONOLOGUE. The program was avidly and voraciously followed by Sierra Leoneans at home and abroad and the social media, Facebook, went viral with President Koroma's participation in the Monologue program.
Talking about next Saturday's elections, President Koroma said : "There is not another Sierra Leone. We can't be 'pa-o-pa'  about the people's choice. Sierra Leone belongs to all of us. The face of the nation has changed. Assumptions of the past no longer works. The Elections will be peaceful. The security forces are ready to handle the situation. After Saturday, the business of the Government will continue."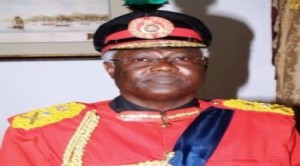 Dr. Koroma emphasized that he is President and Commander -in- Chief and that  his recordS speak for him. He made it very clear  that the elections will go on, and  if any one wants to do otherwise, the elections will go on without them. He refuted  all the false allegations about him  by a desperate opposition  , especially the one that he had bought  a 1million dollar house in London and he reminded the nation about the strides his government has taken. Talking about his outstanding human rights record , he even joked with the presenter , Mr. David Tam-Mbayo , saying, " You have talked about me;  have I once threatened you?"  . Mbayo said 'NO' .
President Koroma  talked about his governance record and how he goes  to check on ongoing development projects in the middle of the night to make sure work is been done, for example , BUMBUNA. He also talked about The Agenda for change and what he  and his government had done despite the backward country  he was handed in 2007. He informed the people of Sierra Leone  that now they can be proud that  they are using their own  money to develop our country.
"We have a clean Human Rights record and we are proud of it, " President Koroma went on. He said of the opposition Sierra Leone People's Party ( SLPP ) : "They using desperate last minute efforts to distract the people. I remain focused on the task at hand. Let us move Sierra Leone forward. We are partners in development. "I'm a hands- on leader. that's why everywhere you'll hear that Sierra Leone has moved forward."No more drinking coffee. It's time to transform the nation. WE MUST BE FORWARD THINKING, he admonished the people.
About the elections , the President said : "I have redefined stronghold. Pujehun is now my stronghold. There are developmental activities everywhere."
The MONOLOGUE Program will be repeated today at 2 pm (EST).