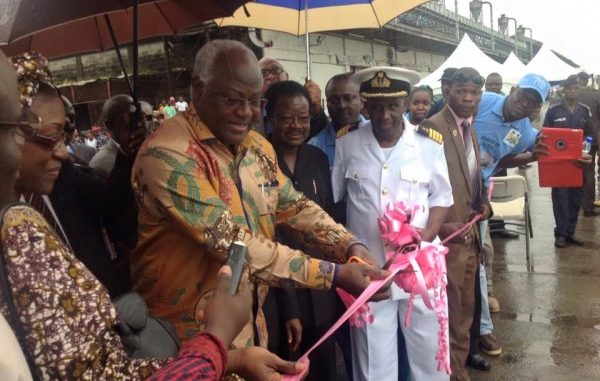 By State House Communication Unit
President Ernest Bai Koroma Wednesday 11 November commissioned the newly acquired Fisheries Patrol Vessel FPV Sorie Ibrahim Koroma surveillance and research boat at the Queen Elizabeth 11 Quay, Berth One, Cline Town in Freetown.
The surveillance and patrol boat is a multipurpose state of the art vessel that will monitor, research fishing vessels and poacher in the territorial waters of Sierra Leone.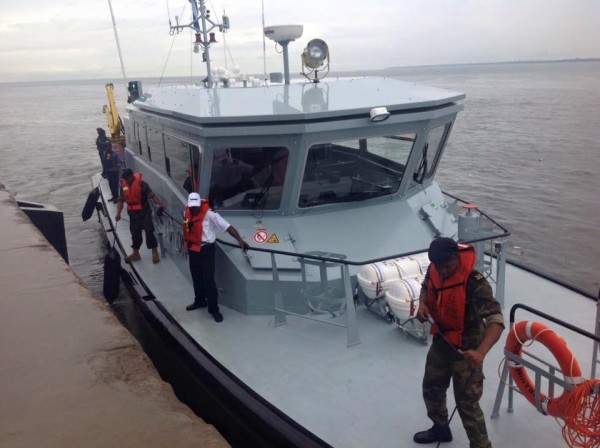 Delivering the keynote address, President Koroma expressed delight to participate in launching the marine patrol and surveillance boat.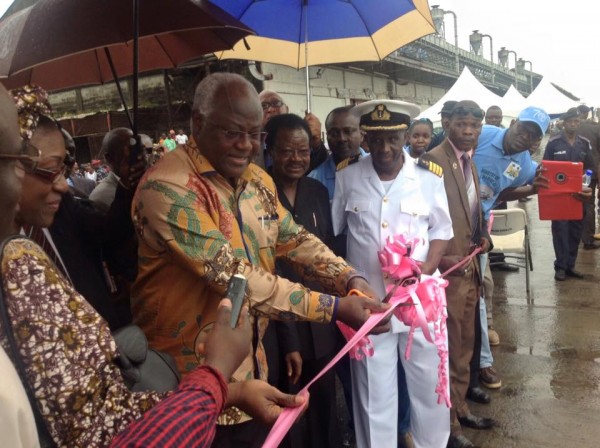 As a result of the fishing potentials of the country, he said, poachers are individuals who pose serious challenges in the fishing industry as well as those involving in illegal fishing. He underscored the importance of fishing to healthy living, creating employment and propelling economic activities.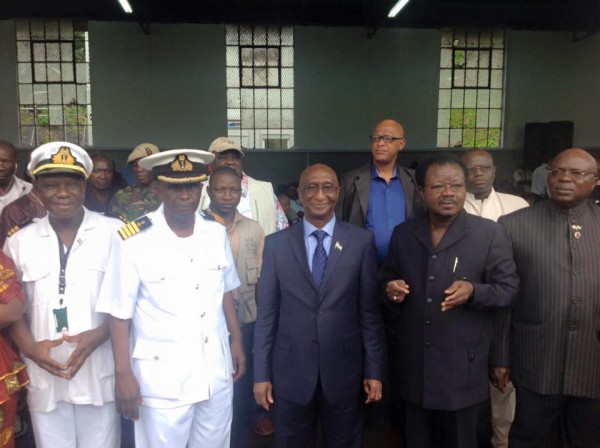 President Koroma disclosed that government has increased revenue generation in the fishing industry from Seven Billion Leones in 2007 to Thirty Billion Leones in 2014, adding that managing it well will further increase its revenue generation.
He noted that government is paying attention to regulate and strengthen the fishing industry with policies to add value to the local fishermen. pb"Only those with licenses will be allowed to fish and those with licenses must ensure they fish in the proper areas with the required fishing nets," President Koroma noted.
He added that the boat has the required capacity to surveillance and monitor and to also regularise the system and create the enabling environment for revenue generation.
Making a statement, the Minister of Fisheries and Marine Resources Captain Momodu Alieu Pat-Sowe said fishing serves as social source of food security largely with developmental income.
He announced that his ministry is at the conclusion stage of a new fishing policy and structure to regulate and strengthen fishing service delivery. Captain Pat Sowe went further to state that the surveillance boat will help to intercept, fine and combat illegal fishing, saying that there is no room for poachers