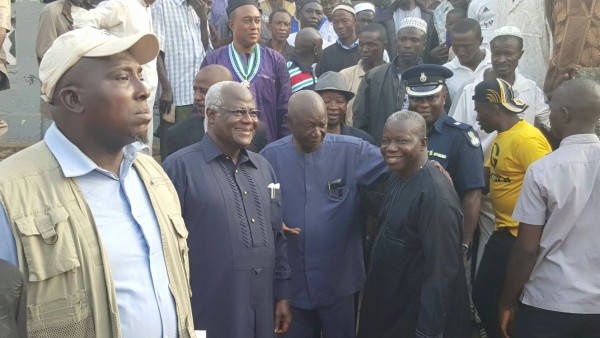 By State House Communication Unit
On Thursday 4 February in Massingbi, Tonkolili district, President Dr Ernest Bai Koroma described former Vice President Solomon Ekuma Berewa as the 'Senior Vice President' of Sierra Leone.
He made the statement on the occasion of the funeral ceremony of the late Madam Ya Adama, mother of Hon. Paramount Chief Bai Kurr Kanagbaro The Third. He added that the statesmanship in Solomon Berewa is needed for the unification of the nation noting that power should not be taken as a matter of life and death.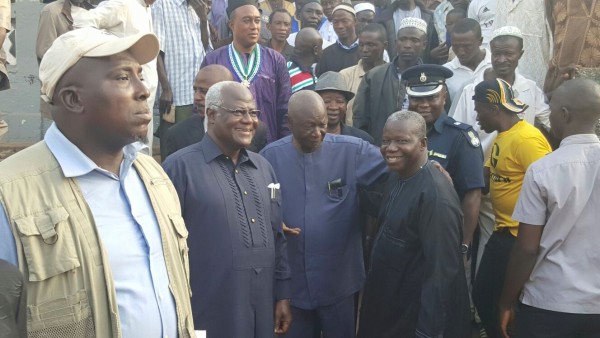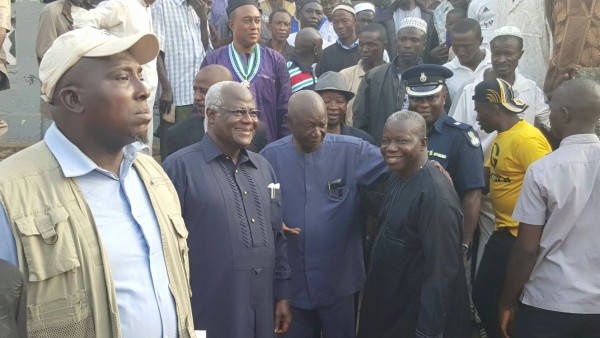 "Mr. Berewa is now the 'Senior Vice President' of the country. We were at the civic laying out ceremony for the late Dr Vincent Kanu, and now at the funeral of the mother of PC Bai Kurr " the president said.
Paying a brief tribute to the deceased, President Koroma prayed for God's grace and mercy for Madam Ya Adama adding that he used to receive advice from her during his school days.
He pointed out that the old woman didn't go to school but offered good advice to them. The president also thanked the people for their concerted efforts in the fight against the horrific Ebola disease.
Stay tuned more on the activities of His Excellency President Dr Ernest Bai Koroma.