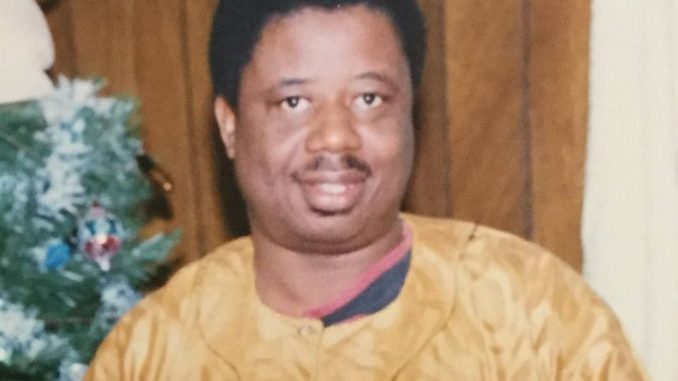 MASS COMMUNICATIONS, THE DECLINING INFLUENCE OF PRINT JOURNALISM AND THE JOYS OF WORKING IN THE NEW MEDIA WORLD : AN ANALYTICAL PERSPECTIVE
By KABS KANU :
As a professional and veteran media man, nothing is most pleasing to me than the opportunity God has given me to see the new age in Mass Communications when , thanks to Communication technology and the emergence of the Convergent Media, I am able to reach millions of people daily with news and views about my country and other issues.
When my Technical Director took me through the cpanel of COCORIOKO and I saw the multitudes of  people who visit the website everyday , I was not only stunned but very delighted and proud  that I can be publisher of a newspaper that is able to reach so many people in so many countries and in every part of the world instantly . I was able to see why everybody is behind me to have their articles published in Cocorioko. From the statistics I saw of the huge number of regular visitors and the long list of countries where the paper is read , I was startled once again to the realization that today's media man or woman has reached the apex predicted decades ago  by media professionals and experts — the advent of the super journalist and the super newspaper. Today's media man is really a superman because he affects the emotions and beliefs of millions of people every day and in so doing, he has the whole world in his hands.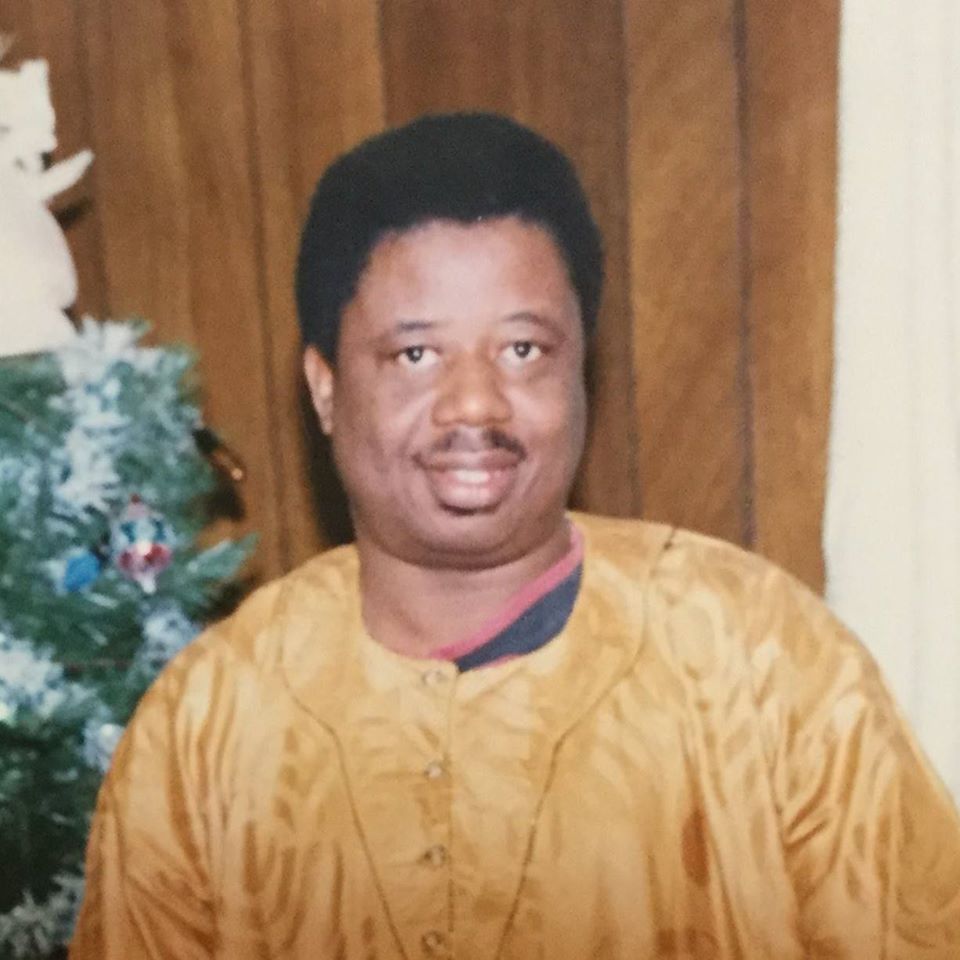 KABS KANU
Why would I need a print newspaper if I can reach so many thousands of people in Sierra Leone alone ? And I have not even mentioned my forums on Facebook yet which, put together,  have a combination of over 300, 000 instant readers whenever I post, a whole lot  of them resident in  Sierra Leone. The forums  are also accessible to people who are not members and so we average millions of readers daily.
The more one studies the Principles of Mass Media Outreach and  the new Media Convergence , the more one is convinced that print newspapers will vanish one day. It has already started in the Western world. People are engaged with media of one kind or the other 24 hours a day through their cellphones, IPADS and computers and they now get all their information from blogs, online newspapers, Facebook, Whatsapp, Twitter, Instagram, Youtube LinkedIn to such an extent that news is stale by the time it appears in print newspapers. Take the example of the hottest story, the SLPP and Maada Bio 's supporter's murder of another SLPP supporter. By the time it will be published by print newspapers on Monday, our online newspapers, Facebook and Whatsapp forums would have already published and discussed it , and finished consumating it. The news would have even been recycled  in the INTERACTIVE MEDIA for four good days and spread it all over the world where these print newspapers do not even reach. Check our newspaper for the variety of views on the incident already published by us. We have already published everything one needs to know about the disaster.
This is a wake up call to all concerned. Governments and public officials should stop underestimating the power of social media and true, tested journalists. The power and tremendous outreach of social media and journalists have been emphasized many times. We must heed the message and take online journalism more seriously than we are doing. A newspaper like Cocorioko, for instance, is no longer a simple news sheet , going by the statistics I am seeing in our cpanel , but a super newspaper that goes to all parts of Sierra Leone and the world. Now I understand why there is no Sierra Leonean that does not recognize me and call me by name instantly when they come to the U.S on conferences or visits. Everybody knows the journalist today because they read his stories and see his pictures online and in the social media . No print newspaper in Sierra Leone can challenge the depth and extent of our outreach. None, going by the statistics . And again, I have not even mentioned our social media forums yet.
Secondly, this is also a wake up call to media practitioners. They have power that they are not even aware of. Just as was predicted decades ago, we have now come to the era of the super journalist and the celebrity journalist. We thought that day would never come. Well, that day is here. It is just like the transformation now going on in the soccer world where the team manager can no longer be divorced from the glitter of publicity ,  celebrity status enjoyed by the players and the action on the field . We have seen the media blitz Jose Mourinho's ascent to the Manchester United throne generated recently. He will be part of the action whenever United play . As a matter of  fact, celebrity team managers, like Mourinho , help to increase the support base and likeability of the club. Whether we journalists stand in the background  and remove ourselves from the action or not, the media Revolution and the interactive nature  of today's media have turned us into active participants in the events we publicize .  The public gun for us too. See on Facebook , Instagram and Whatsapp the copious  display of photos of journalists in presidential and official delegations  everywhere . Everybody now has a story to tell, thanks to the availability of  interactive media platforms and the public's like or dislike of the journalist . That is why we must be careful with our respect and stay above scandals and shameful indulgences, like corruption and criminality  . What we are affect how people perceive and digest what we write.
Thirdly, though we journalists now literally have the world in our hands and we can turn it wherever we want, we must know too that the same  power now lies in the hands of others . Thanks to Facebook, Twitter, Whatsapp, and the opportunity now provided everyone to possess forums, blogs and websites, we journalists are not the only ones breaking or telling the stories  anymore. Everybody is now a reporter. You see that especially on Facebook. People may not plan this deliberately or may not even be aware of it, but their Iphones ,  IPADS and their Facebook and Whatsapp  pages have turned everybody into reporters. Most times, news is broken on social media not by the professional journalist but a member of the public who stumbled upon an event and quickly shared it on social media via snippets of information and pictures. The flood and deluge of garbage on the streets of Freetown after the first heavy rainstorm on Thursday and the SLPP murder case in Kenema on Friday were first broken on social media by ordinary civilians. This was followed up on  by journalists later and accompanied by all kinds of opinions from the public on social media.
Has our profession been hijacked from us and have we been  rendered  useless? No way. This is where your training in journalism work and Mass Communications come in. You must always have a more creative and more compelling style of reporting the news to make your work still desirable, exciting,  appealing and relevant. The techniques  and the appeal of practical media reporting will never become outdated. The well-trained journalist still has at his disposal creative ideas about how to present the news to still make it very interesting, unique and distinct from the deluge of snippets of information posted in the social media by those who have not received his kind of training and orientation.
The power of language and use of symbols, imagery and the thoroughness  and candor with which we approach our news reports and analyses will always make our articles  distinct , exciting and desirable to our readers, whatever has been written elsewhere by others.  We have the training about how to excite , entertain, educate, inform and instruct  The public does not , so we still have the upper hand as is seen by the increasing growth in our readership.
When I wake up in the morning, one of the things I thank God for is helping to make  me a journalist and for the patience and passion he gave me through 60+ years to learn the trade through the ranks from cub reporter to copy taster, to sports  reporter , to correspondent ,  to  features editor , to news editor and editor -in- chief and through pedagogical and on-the-job  training. Unlike many today, some of us did not start by immediately calling ourselves Editors-in- Chief . We learnt the trade through very stages and can operate today in all capacities in the newsroom. There are journalists today who cannot write sports . They neverl learnt to do so.  Send them out to cover a soccer or cricket match and you have sent them into a labyrinth of intractable tunnels. They do not even know the language of sportswriting.  They cannot be fashion writers or gossip columnists because they did not learn these arts in the newsroom. I am now finding my training useful to the media environment prevailing in the world today where the journalist has to be everything to his readers. Whatever it takes, journalists must strive to learn the trade. Journalism is still a profession that you learn.
Journalism has always been my passion as anybody who knew me while I was growing up can attest and I love being a journalist so much and this new era of media Renaissance has even heightened my passion. I have trained in other professions but none gives me fulfillment like journalism. Not many professions provide the excitement and glamour we enjoy in our profession. Nothing is so exciting than being the one who breaks the story. Nothing beats the excitement of being the one who tells the story and being the columnist or editor or op/ed writer whose opinion makes the difference.
We all cannot be in the same boat and the same party . The woods would be indeed boring if only the same set of birds sang. The beauty of life is diversity, variety or whatever you call it. But whether we support the APC or SLPP, we as journalists do have the capacity to engage, excite, inform , educate, enthrall and provide a kaleidoscope and a window of the world from our own perspective that is still relevant to the general and bigger  picture . And living in a media world has made it so consummate and interesting.
It all depends on whether we know what we are doing and how well we do it. Knowledge is power and knowing how to remain a relevant and engaging journalist in our changing media world is power, and a thing of joy.
Long live Journalism and Mass Communications.