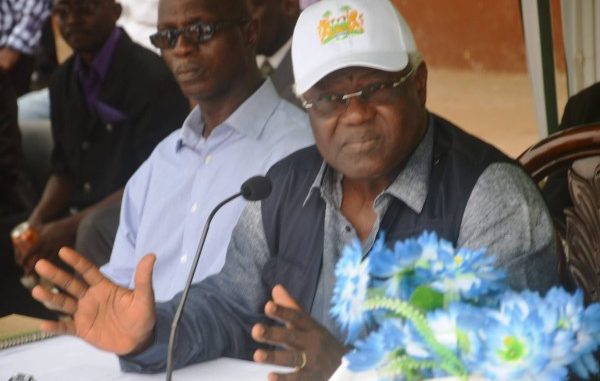 By State House Communications Unit :
President Ernest Bai Koroma Monday 15 December continued his social mobilization drive by engaging local communities in the Western Area to take personal responsibility in the fight against the spreading Ebola virus disease (EVD). It is worthy to note that since the president began his mobilization of community involvement in this fight, many districts have made progress while some still continue to face challenges, including the Western Area, which accounts for over 50% of new cases.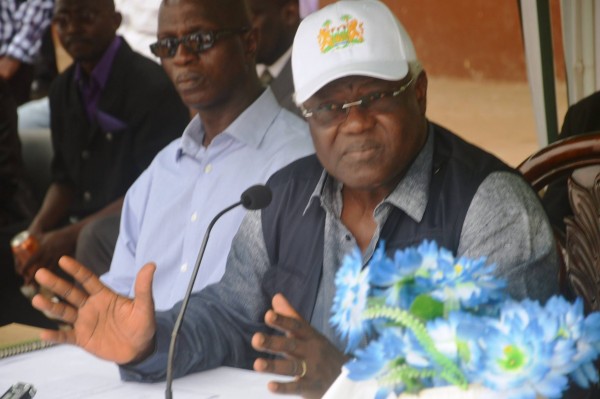 President Koroma expressed the need for communities in the Western Area to take full responsibility as the National Ebola Response Center (NERC) in collaboration with government will declare on Wednesday a house to house check in the Western Area to zero-in on the hot spots by extracting every sick person. This exercise is aimed at breaking the chain of transmission, the president explained.
He reaffirmed government's determination to get everybody involved; "We would comb entire communities to know their status," and urged all to take full responsibility in the fight against the disease. The president also encouraged the public to bring out the sick and avoid practices that will further accelerate the rate of infections as the country is now well capacitated to deal with the virus. "We want to end Ebola and we are the only one to do it, let us continue to do the right things and don't hide the sick," he stressed.
As Christmas celebrations rapidly approach, President Koroma informed that the celebration will not be as usual. He therefore called on the people to make the supreme sacrifice in order to contain the virus and return the country to normalcy by early 2015. Whilst expressing dismay over the increased infection rates in the Western Area, he made a stern warning against anyone breaching the medical precautions as the emergency regulations will take full effect. He accentuated the urgency to restore the development and transformation of the country, and commended the Regent community for registering no new cases and stated that such example should be exported to other communities to help halt Ebola.
Giving updates about the Ebola situation in Goderich, Member of Parliament for Constituency 93 Hon. Dauda Kallon said the constituency established an Ebola emergency response task force to monitor the entire community, stating that from October 20 to date the community has registered 25 survivors. He furthered that Gbendembu being a former hot spot is now free with no new cases, no quarantine home and no sick person.
At the Regent community, Hon. Pateh Bah called for more support to maintain the status of no new infections in the Regent axis and pledged his commitment on behalf of his constituents to follow the precautions stipulated by the Ministry of Health and Sanitation.