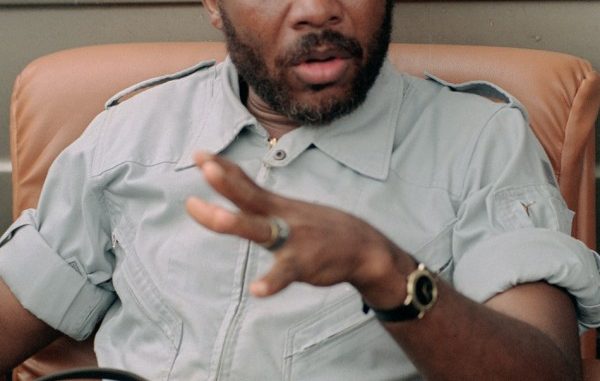 Friday March 31 , 2006
Captured Liberian rebel chieftain, Charles Taylor, will definitely open a can of worms in his testimony when his war crimes trials begin in the Hague where he will likely be tried after the request yesterday by the Special Court of Sierra Leone for the trial to be held there. During the rebel wars in Liberia and Sierra Leone, it had always been suspected that the successes of both Taylor's National Patriotic Front of Liberia ( NPFL) and Foday Sankoh's Revolutionary United Front ( RUF )  hinged on a intricate, delicate and well-coordinated web of both local and international conspirators.Both the NPFL  and the RUF  could not have made the astonishing headway the world saw without the help of people in high places. It is suspected that ministers of government, other highly-placed individuals like Paramount Chiefs and foreign business moguls and their agents within helped both rebel organizations conquer their respective countries.Sierra Leone was cheated of what could have been the most sensational trials ever in the country's history  when her own rebel kingpins Foday Sankoh and Sam Bockarie ( Mosquito) died suddenly while junta leader Johnny Paul Koroma vanished into thin air. In the case of Liberia, Taylor is still alive and so are his former Chief Lieutenants like Prince Yormie Johnson, who later broke away ,  Tom Woewiyou, Issac Musa, Col. Butt Naked ( who now claims to be a born-again christian ), Edwin Snowe and others. Taylor and these men ( If they too get indicted or called as witnesses ) will definitely deliver bombshells because it is a known fact that Taylor's  and Sankoh's millions greased many palms in the most unlikely places.Our reporter in Monrovia , Jlateh Doe, said that news was rife that lots of Taylor's proteges in Liberia  had not been sleeping well since the capture of their boss. Taylor's supporters hold key positions in government and the Senate , public corporations and other government agencies.It is not possible for the now disgraced and humbled rebel chieftain to shield any of them who might have played  such a leading role in the invasion of Sierra Leone that they desrve to be indicted too.
Taylor is also expected to implicate foreign countries with or without embassies in Liberia and Sierra Leone.  Taylor and Sankoh turned their struggles into fantastic money enterprises and it is suspected that their stunning achievements in gaining access to the rich diamond fields of Liberia and Sierra Leone could not have happened without the collaboration of people in high places.
As some Liberians were joking yesterday, it is hoped that the LIBERIAN PAPAY  does not die unceremoniously like his counterpart in Sierra Leone , because the world needs to know the truth about the wars in Liberia and Sierra Leone.
PHOTO : Taylor , after he was officially arrested in Monrovia on Wednesday for alleged war crimes and crimes against humanity.
 Thursday March 30, 2006
Positive reports this morning that Charles Taylor has been captured.  Reuters is reporting that Taylor is being flown to Monrovia, where UN peacekeepers will arrest him and then deliver to the Special Court for Sierra Leone.  See below
Regards,
Edward