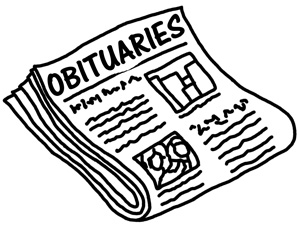 By KABS KANU
An eminent Sierra Leonean intellectual living and working in the U.S , Professor Mohammed Alpha Bah , has passed away .
Professor Bah served the College of Charleston, South Carolina,  for  more than 20 years and was Director of the African Studies Program. He also taught at the University of Liberia.

I came to know Professor Bah in the late 1990s at LEONENET, a listserve that was in fact the first ever online discussion forum to serve Sierra Leoneans when the internet became public. I soon became highly impressed by his informed, learned, insightful and unbiased analyses and stand on national issues. He also impressed me with his humility and friendly charm and approachable character.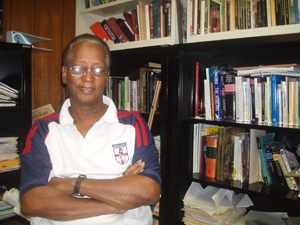 We also found a common ground during the discussions at LEONENET as he seemed to know much than I knew about Sierra Leone soccer in the mid 50s to the 1970s. We both supported the Old Edwardians soccer team and he seemed the only one after me who understood the history of one of Sierra Leone's legendary soccer giants of the 1950s and 1960s, Arsenal F.C,  founded by the late Billy Bamin.
We have lost a great historian and a celebrated intellectual.
May his soul rest in peace.
THIS ARTICLE BELOW WHICH TELLS MORE ABOUT PROFESSOR BAH IS CULLED FROM HIS COLLEGE PAGE
History Professor Mohammed Alpha Bah will be celebrating his 20th year as a professor at the College of Charleston this summer.
In addition to his role as director of the African Studies Program, he is also actively connecting students to his knowledge of West Africa through the history courses he teaches and the study abroad programs he leads each year.
Raised in West Africa, Bah was born
in Freetown, Sierra Leone. He has lived in a number of places including three West African states, Liberia, Sierra Leone and New Guinea and he can speak six languages, including French, Arabic and two African dialects.
His first languages are two African dialects known as Fula and Krio. (Krio is another form of the Gullah language spoken here in the Lowcountry.)
However, language is not only a part of his life, but a hobby if you will. When asked about his interests, Bah immediately replied, "I am very much interested in the learning of languages."
Bah left West Africa in 1970 to attend Howard University in Washington, D.C. where he was a Fulbright scholar in residence for one year. The Fulbright scholarship is given to students by the United States Department of State to increase mutual understanding between the peoples of the United States and other countries, through the exchange of persons, knowledge, and skills.
After graduating, he took positions teaching at Howard University, the University of Liberia, and Villanova University in Philadelphia. In 1986, Bah and his wife, also a native to Sierra Leone, decided to move their family to Charleston, SC for a teaching position offered here at the college.
After spending nearly two decades teaching at the college, he has become known for being hard to track down. However, after speaking with him, one can certainly understand why.
Along with the history courses he teaches, Bah spends much of his time traveling to different schools and conferences giving speeches pertaining to the conflict in the three West African nations where he has resided.
Most of his speeches are about first hand experience with internal civil wars in West Africa and what he has learned through them.
He has led a study abroad trip to Africa every year since 2000 and could not have spoken more positively about it.
"The study abroad program is the most important to me because I'm able to maintain connection to Africa through my students," Bah said, "I'm so happy to go back and show my students the connections I talk about in class. They can see it with their own eyes."
Bah has made, and is currently making, several contributions not only to the education of West Africa and its culture to others, but its connection to others here in the Lowcountry.
When he is not in class, abroad or giving speeches, Bah spends much of his time working on his monograph titled "West Africa-SC/GA Lowcountry Connections: Three Black Charlestonians in Freetown and Monrovia." It is dedicated to the highlighting of similarities between culture and language, especially that of the Gullah language and temporary associations with slave trade here in Charleston.
Some of his former publications include, "The Nineteenth Century Partition of Kissiland and the Contemporary Possibilities for Reunification" in Liberian Studies Journal XII, Journal of Muslim Majority/Minority and "Legitimate Trade, Diplomacy, and the Slave Trade," in Africana Studies.
"The greatest passion of mine would be the African and U.S. connection," Bah says. He says his greatest contribution thus far was a particular trip he made to Sierra Leone. Bah accompanied 15 Gullah speakers from the Lowcountry and believed it was the most fulfilling and rewarding experience to see both cultures interact with each other.
Elizabeth Masindet, a senior at the College of Charleston, has been greatly affected by Bah's kindness. An exchange student from Kenya, Masindet says, "Without the friendship of Professor Bah, I would not have felt as comfortable with the transition so quickly. I mean, he is just so cool to talk to."
Bah has made quite an impact on the knowledge of West Africa and the world we live in today here in Charleston, but as he explained his true interests and passions, he couldn't hold back from being honest.
Bah concluded that, "I am shy talking about it, but my biggest joy, what is most important to me, are my students. That is my love."