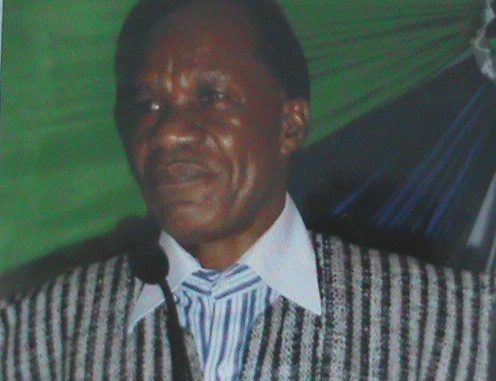 By Kadrie Koroma
Health and Sanitation Ministry Public Relations Officer, Jonathan Abass Kamara has in a symposium for the Parliamentary Oversight Committee on Health organized by Sabin Vaccine Institute for Sustainable Immunization Financing (SIF) presented a paper on the Role of the Media in advocacy for sustainable immunization financing.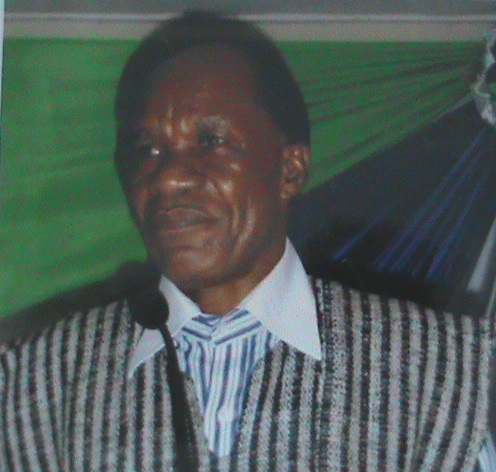 Public Relations Officer, Jonathan Abass Kamara
The event which took place at the Parliament Administrative Building Conference hall attracted Parliamentarians, representatives from WHO, UNICEF, Ministry of Health and Sanitation Expanded Programme on Immunization/Child Health Programme, the Media, and chaired by the Chairman Parliamentary Committee on Health Hon. Dr. A.B.D. Sesay.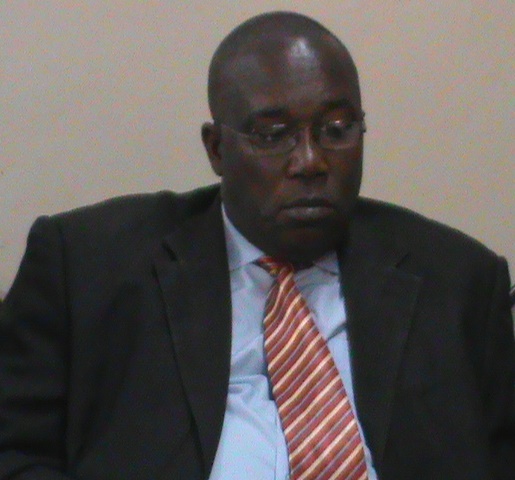 Chairman Parliamentary Committee on Health, Hon. Dr. A.B.D. Sesay
The SABIN Vaccine Institute Advocacy Programme for Sustainable Immunization Financing was launched in Sierra Leone at the Bintumani Hotel in Freetown in October 2008. Since then intensive advocacy efforts have been targeted at a diverse group of stakeholders. These include Parliamentarians, especially members of the Parliamentary Committee on Health, journalists, Rotary International, World Bank, WHO, UNICEF, Finance and Health Ministries and the general public.
Sabin immunization advocacy efforts in Sierra Leone have been focused on legislations and finance budgeting resource tracking, as well as to catalyze and support collective action by the domestic actors to achieve the sustainable immunization financing objective.
Making his presentation, Public Relations Officer, Jonathan Abass Kamara defined advocacy as a process designed to convert people to a particular point of view, support a cause, and influence opinion and policy decisions at national, regional and international levels. It is initiated and aimed at changing interests, need and desires into definable policies, practices of even rights. Advocacy, Mr. Kamara furthered, is about solving problems through policy, political and legal change, seeking systematic solutions to real problems.
Dilating on the role of the media in advocacy, Mr. Kamara described the media as a powerful tool for development, pointing out that the media indeed occupies a significant place in the economic, social, cultural and political development of a country. The media he said, could be best described as the eyes of society, always looking for the unusual, the good, the bad, the ugly, and the least which otherwise would have been lost to the society. "So powerful is the media that key are the first target of governments, particularly the unpopular ones, and with the advent of information communication technology, the media have become more powerful, reducing the world into a global village", the Public Relations Officer opined.
In setting the agenda, Mr. Kamara told his audience that the media help to settle the social and political agenda by deciding what is news and who is news. Many politicians he noted would rather look to the media than the public to articulate issues, and as a source of support.
"Our society today is heavily media-dependant. This explains why so many of the battles that affect our daily lives are fought in the public arena, because the media is where public policy is debated and decided.
Bringing the curtain down, Mr. Kamara said the time has come for journalists to see themselves not only as reporters and broadcasters but also as development activists with collective concern for the development of Sierra Leone, and must not shy away from writing on health financing issues.
"We cannot detach ourselves from society neither should our primary aim be just to succeed as media practitioners". "We must see ourselves as change agents and advocate to see others succeed". This desire should be reflected in our work. We need to position ourselves as advocates in the media world, amidst applause.
Chairman, Parliamentary Committee on Health and Chair for the Symposium, DR. A. B. D. Sesay lauded the efforts of journalists in nation building but observed they make and unmake, expressing the need for credibility and objectivity in reporting issues of national concern and development.
Four Liberian leaders, Senator Hon. Matthew Jage, Representative Dakel and Hon. Johnson Toe Chea and Deputy Immunization Programme Manager, Adolphus Clarke including Sierra Leone's SIF Senior Programme Officer, Dr. Clifford Kamara shared details of their Ebola Recovery Strategies, focusing on rehabilitating and refinancing their immunization programmes.