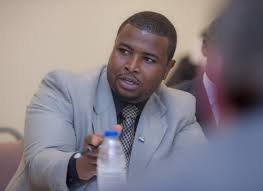 Monday 14 July, 2014 – The Ministry of Water Resources in collaboration with the Ministry of Health and Sanitation and other Ministries, Departments and Agencies, is organizing the Second Annual Water, Sanitation and Hygiene (WASH) Sector Review Conference from   Monday 14th to Tuesday 15th July 2014, at the Bintumani Hotel, Aberdeen, in Freetown.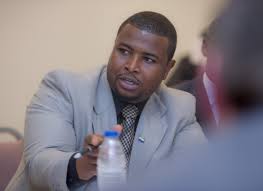 "Wash Services Delivery for Prosperity" is the theme of the conference. The purpose of this conference is to assess the progress made so far in line with the thematic WASH areas that were agreed upon in the last conference in 2013, within the framework of the country's Agenda for Prosperity and the Millennium Development Goals.
The objectives of the Conference include: (1) to discuss issues of water security and how it can be harnessed for better service delivery; (2)review key achievements and challenges; and (3) adopt strategies and actions, identifying realistic solutions for accelerating the achievement of targets.
This event brings together all stakeholders who play strategic roles in WASH service delivery and will include statements from key partners; and presentations on various aspects of WASH delivery in both plenary and parallel sessions. The Special Guest of Honour is His Excellency Dr. Ernest Bai Koroma, President of the Republic of Sierra Leone, who will deliver the Keynote Address.
Sierra Leone has set national targets for extending water and sanitation services for the population by 74% for water supply and 66% for sanitation, by 2015. The 2012 estimated national coverage for improved water supply was 60%, and that for sanitation was 41%. While acknowledging the significant progress made over the last few years, there is hope for the achievements of the desired targets by 2015. This calls for doing more and doing things better, as the country executes its Agenda for Prosperity 2013-2017.
To achieve the water target, existing non-functioning water supply points must be revived and new supply facilities developed, while ensuring that these systems are managed sustainably.  The sanitation target will be reached by ensuring acceptable and affordable provision and maintenance of systems, for disposing of human excreta, wastewater and household refuse.
The Minister of Water Resources, Mr. Momodu Maligi III remarked, "The Ministry of Water Resources and its partners are committed to increasing sustainable access to safe water and sanitation and improving hygiene in Sierra Leone. This conference will help us to deliberate on how we can develop, implement and improve on practical models of sustainable WASH service delivery; and build the capacity of national institutions to replicate these approaches, in order to meet the national and global targets for WASH".
###
For more information please contact:
Mr. Solomon Rogers – Information Officer, Ministry of Water ResourcesOr
Email:  solomonrogers@yahoo.comor Tel: +232 076 537 835
Mrs. Charlris Okafor – Communications Manager, Ministry of Water Resources Email:charlrisbrowne2003@yahoo.co.uk or Tel: +232 076 665 766