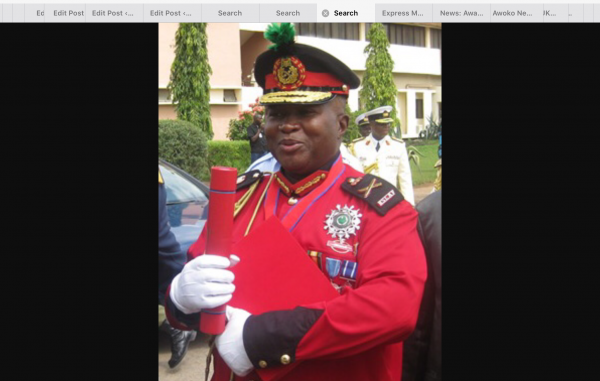 Sierra Leone was plunged into anxiety yesterday when her Deputy High Commissioner in Nigeria, Retired General Nelson Williams was kidnapped by unknown people in a region of Nigeria where the terrorist group, Boko Haram is very active . The men , whose link with Boko Haram has not been confirmed , are said to be demanding a 40 million dollar ransom.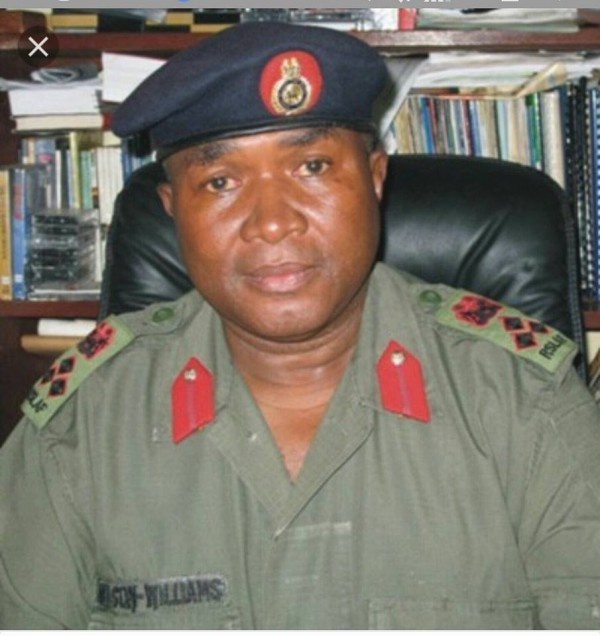 Retired General Nelson Williams
BELOW IS A STATEMENT FROM THE GOVERNMENT OF SIERRA LEONE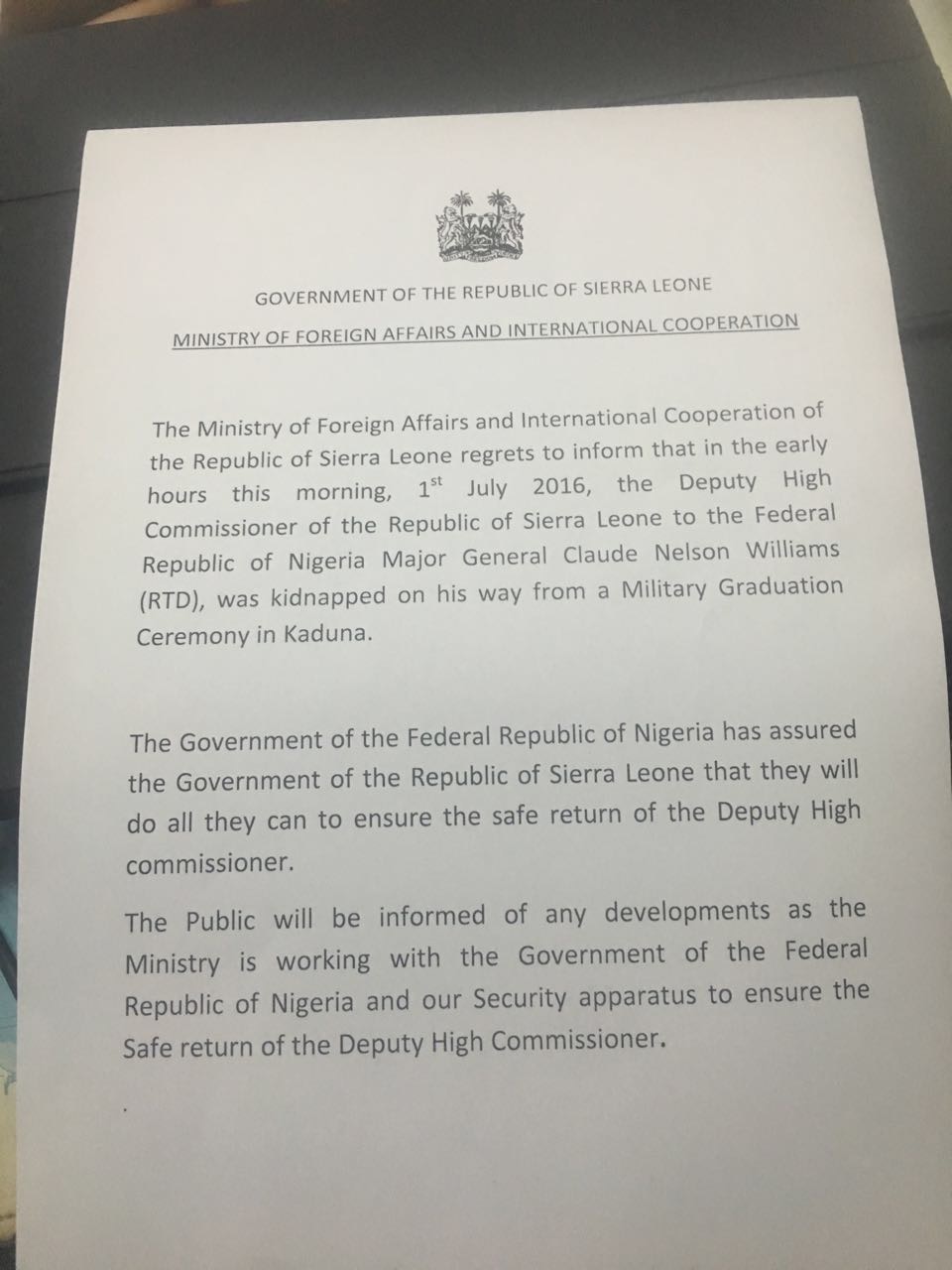 The Minister of Information and Communications, Mr. Mohamed Bangura , has told the media that government was doing everything to secure the release of the diplomat. The government of Sierra Leone has not confirmed the story about the ransom.
Meanwhile, many Sierra Leoneans in the social media have called on their countrymen and women to pray for the safe return of Gen. Nelson Williams  , a former head of the Sierra Leone Army.