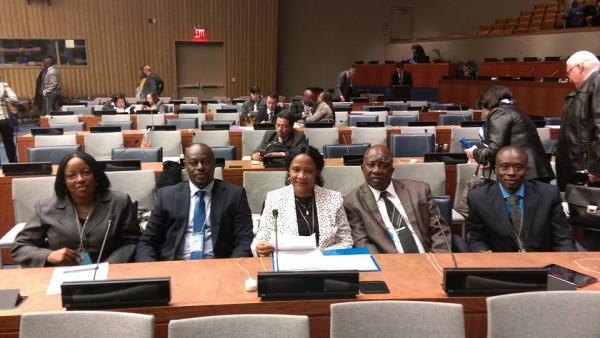 The Parliamentary Action Group for Population and Development coordinator, Hon. Helen Kuyembeh of opposition SLPP over the weekend led a four-man Sierra Leone delegation to the 49th United Nation's session on Population and Development scheduled in New York from the 11th to 15 April, 2016. The theme for this year's debate is 'Strengthening Demographic Evidence Base for the Post 2015 Development Agenda' in line with the ICDP programme of action.
In a snap interview with the MP before leaving the shores Sunday evening, Hon. Kuyembeh informed that the convening of the meeting was an exigency, especially as Sierra Leone was gearing up to use the SDGs to complete the unfinished business of the MDGs. "It is an opportunity for Sierra Leone to share with the rest of the world some of the strides we have made as a country towards Strengthening Demographic Evidence Base for the Post 2015 Development Agenda."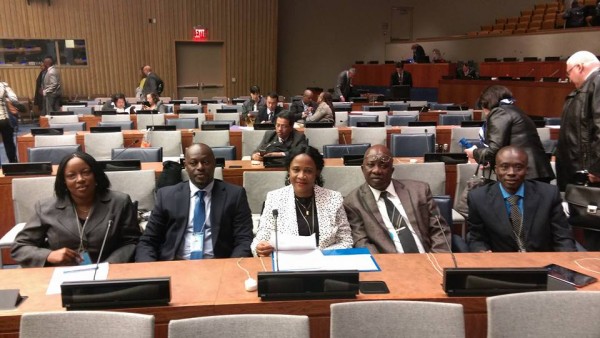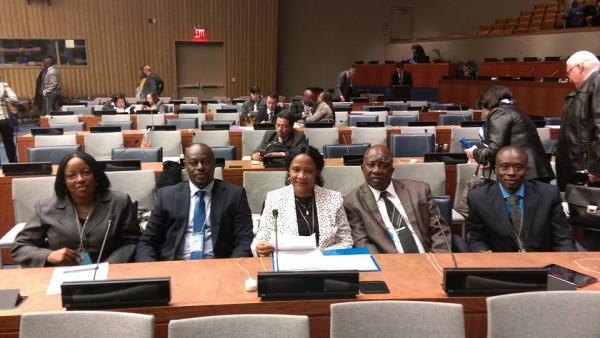 The leader of delegation will deliver a paper in alignment with what position the African Group has in its statement on key issues under discussion at the session such as harnessing and strengthening demographic evidence base for the post 2015 development agenda; national and global performance of the implementation of the ICPD programme of action and embracing and supporting the implementation of the SDGs with quality and credible data evidence.
According to Hon. Kuyembeh "the debate will also focus on robust evidence data collection and management system that will monitor development indicators and progress and how to manage national and global population growth with special emphasis on changing the lives of young people." She added that resource mobilisation to support development activities and programmes like teenage pregnancy, child marriage, family planning and contraception, sexual and reproductive health and rights are also integral to the session's deliberations.
The MP said they were going to call on our development partners to support the government of Sierra Leone with resources to address the problem of those challenges like maternal and child mortality and those facing young people. "After all the humanitarian crises Sierra Leone has been through over the decades-the eleven-year rebel war and the nearly three years of Ebola prevalence-we need all the development assistance we can get to achieve the SDGs, including from the Global Financing Facility adopted in Addis Ababa in 2015 from which Liberia is now benefitting." She said Sierra Leone needs to be among the recipient countries of this facility that she disclosed was launched by the International Conference for Financing for Development convened in Addis Ababa last year.