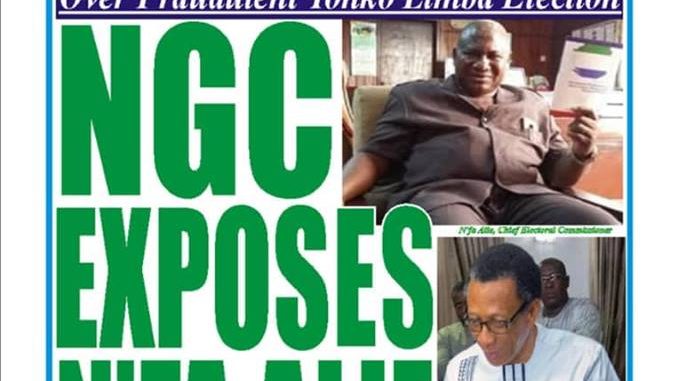 The print newspapers in Sierra Leone are very much  concerned with the human rights abuses and rape of our democratic principles being perpetrated in the country by the Maada Bio SLPP Government.
Since last Saturday's fraudulent elections at Tonko Limba Chiefdom, which has been featured online only by the COCORIOKO NEWSPAPER, print newspapers in Sierra Leone have been very vocal , with banner headlines condemning the National Elections Commission ( NEC ) and calling for the dismissal of the fraudulent Electoral Commissioner, Mr. Mohamed Nfa Allie Conteh.
However, it is doubtful if the  President of the country, Maada Bio , will listen to the voices of the people or the media.
HERE ARE SOME EXAMPLES CAPTURED BY COCORIOKO :