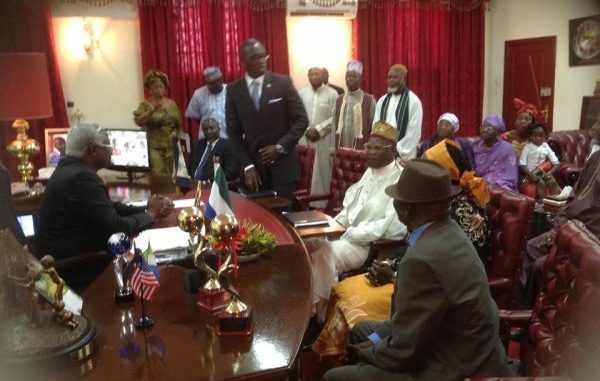 By Joseph Kamanda :
Sierra Leone's Ambassador designate to the Kingdom of Saudi Arabia and other accredited Alhaji Mohamed Sillah Kargbo has taken leave of President Ernest Bai Koroma.
The ceremony at State House in Freetown brought together supporters, well wishers and stalwarts of the ruling All People's Congress party.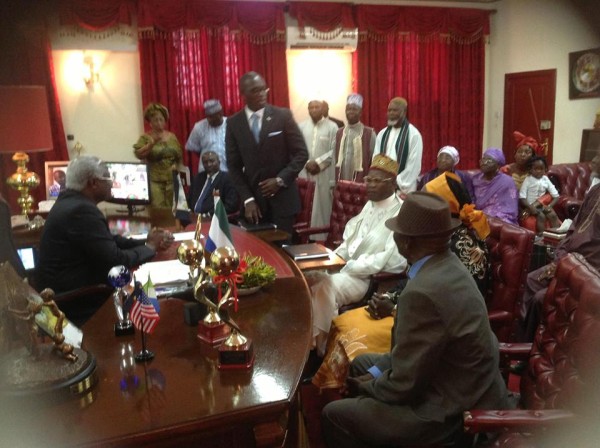 President Ernest Bai Koroma described the departure of Ambassador Kargbo to his new mission, as a great moment for every Sierra Leonean.
He said Ambassador Kargbo is a very committed and loyal party member who has been very active for a very long adding that Saudi Arabia can be called home in Islam having involved in organizing successful Muslim pilgrimage pogrammes.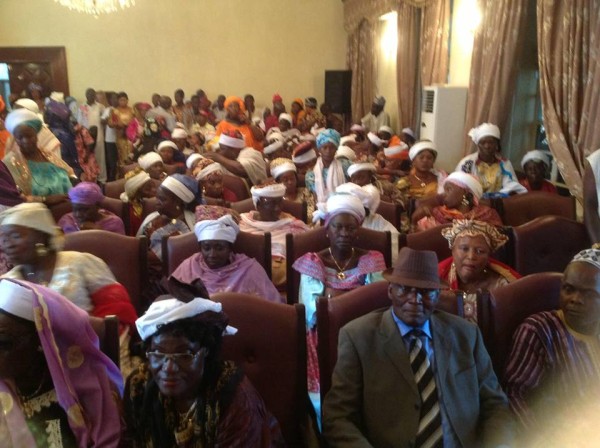 President Koroma noted that with the appropriate representation out there, Saudi Arabia will continue to support Sierra Leone, adding that Ambassador Kargbo will further consolidate relations between the two countries.
President Koroma encouraged Ambassador Kargbo to market the Agenda for Prosperity to all corners of the Kingdom of Saudi Arabia and devote his time to strengthening economic and trade ties between both countries with the involvement of a viable private sector in the rapid development in the country.
Earlier, Defence Minister retired Major Parlo Conteh, who is also Acting Minister of Foreign Affairs, commended the appointment of Ambassador designate, describing it as a wise and appropriate decision made by President Koroma.
Ambassador Kargbo in response expressed delight and gratitude to President Koroma, his government and the party for appointing him to represent the country, recalling that he worked with the Head of State both at governance and party levels reaffirmed his loyalty and support to the party, President, and the government.
Ambassador Kargbo said his accreditation will be focused on his areas of responsibilities to further consolidating bilateral relations between Sierra Leone and the Kingdom of Saudi Arabia and other accredited countries.