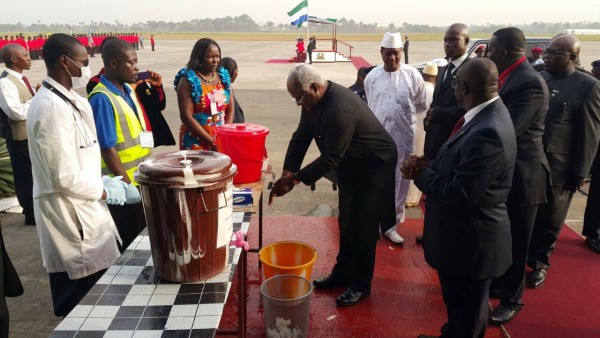 By Jarrah Kawusu-Konte :
President Ernest Bai Koroma has resumed his social mobilization drive for community involvement and ownership of the fight against the evil Ebola virus disease.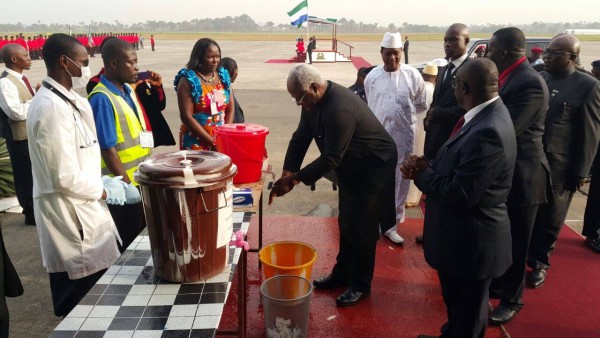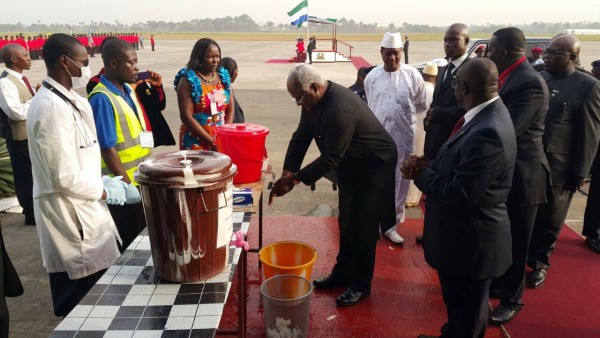 The president left this morning to engage paramount chiefs, religious leaders, traditional and cultural societies and other stakeholders in Kambia, Port Loko, Bombali and Tonkolili districts to continue to play a key role in the fight against Ebola.
This trip comes on the heels of increased capacity in treatment and holding centers, more labs, more personnel and expertise to help break the chain of transmission.
President Koroma and entourage will cover Kambia and Port Loko districts today 9 January, and move on to Tonkolili and Bombali districts tomorrow 10 January, 2015.
According to the president whom I had a short chat with before he left, this tour is aimed at giving a final push to break the chain of transmission and usher in an era of zero new infections.
Stay tuned as we will be bringng you live updates from this trip. Please also note that there are two independent journalists embedded in this team who will also be bringing you updates in real time.
©SHCU 2015