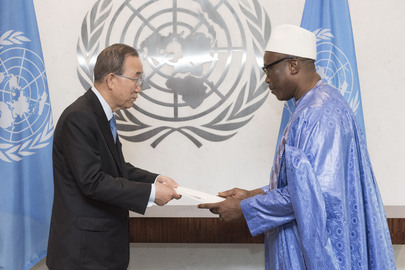 Sierra Leone's new Permanent Representative to the United Nations, His Excellency Ambassador Adikalie Foday Sumah on Friday September 9, 2016 presented his letters of credence to the Secretary General of the UN, Mr. Ban Ki-Moon.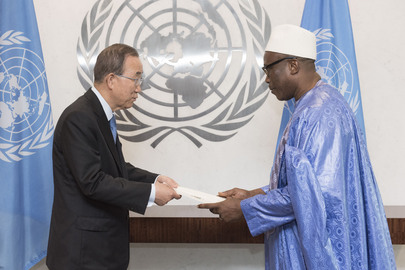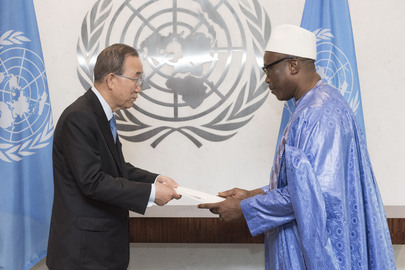 AMBASSADOR SUMAH PRESENTING HIS LETTERS OF CREDENCE
The Ambassador arrived in New York on Monday September 5, 2016 to take up his new appointment at which time he received the most enthusiastic, exciting, amiable and adorable welcome ever by a Sierra Leone Permanent Representative. Sierra Leoneans, including representatives of the Permanent Mission of Sierra Leone to the UN and two chapters of the ruling All People's Congress ( APC ) —New York and New Jersey–jammed the JFK International Airport to receive him.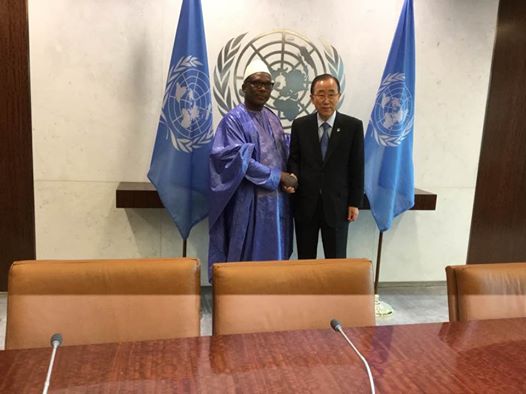 AMBASSADOR SUMAH AND THE UN SECRETARY GENERAL BAN KI-MOON
Ambassador Sumah was accompanied to Friday's regal ceremony at the UN  by the Deputy Permanent Representative for Legal Affairs, Ambassador Felix Allie Koroma , the Minister Plenipotentiary and Head of Chancery , Mr. Alhusine Sesay and the Minister Plenipotentiary and  Coordinator of the African Union Committee of 10 on UN Security Council Reform, Rev. Leeroy Wilfred Kabs-Kanu .
Ambassador Sumah has formally assumed office at the Sierra Leone Permanent Mission and is now involved in the strenuous preparations for the 71st Session of the UN General Assembly which opens this week.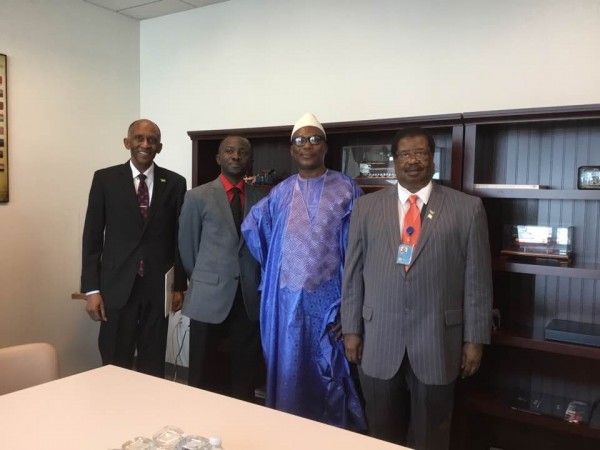 BEFORE THE PRESENTATION : AMBASSADOR SUMA ( SECOND FROM RIGHT ) ; FROM LEFT , HOC ALHUSINE SESAY; DPR FELIX KOROMA ANA FIRST FROM RIGHT MINISTER PLENIPOTENTIARY KABS KANU