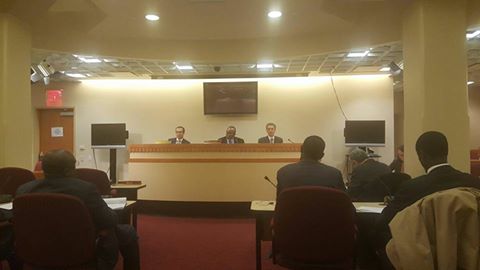 Sierra Leone's Permanent Representative to the United Nations and Chair of the African Union Committee of 10 on UN Security Council Reform ( C-10 ), Ambassador Adikalie Foday Sumah, has assured the new Co-Chairs of the Reform's  Intergovernmental Negotiations ( IGN )   that C-10 was quite willing to work with them.
Ambassador Sumah gave  the assurance when he had a meeting  with  Ambassadors Mohamed Khaled Khiari of Tunisia and  Ion Jinga of Romania at the AU Observer Mission to the UN in New York.
Ambassadors Khiari and Jinga were recently appointed by the President of the 71 st Session of the UN General Assembly, H.E. Peter Thomson.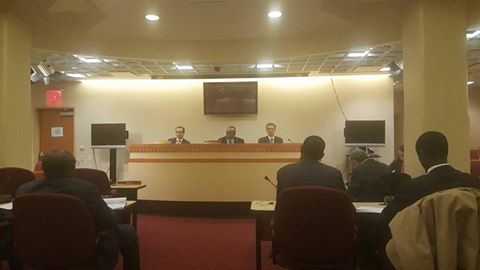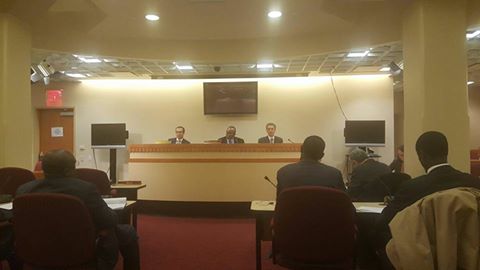 Ambassador Sumah told the new co-chairs   : "At the outset I would like to state that the C-10 is ready to work in good faith with the Co-Chairs and is also ready to fully support their efforts to move the process forward to text based negotiations."
Ambassador Sumah said that the purpose of the meeting was to engage the Co-Chairs to find out from them how they viewed the unfolding  intergovernmental negotiations process and the outcome envisaged by them.
Ambassador Sumah said that colleagues of C-10  did not want to see a repetition of last year's occurrence  when focus was placed on just two clusters , while the three most critical clusters were not considered.  He called for a new approach when the intergovernmental negotiations resume.
The Envoy , for the records, underscored the main areas of the African Common Position , which are that firstly,  Africa is demanding two seats in the Permanent Category and another two seats in the Non-Permanent Category and secondly that the Veto be abolished but if it is to be retained it must be shared with new members who should be allowed to enjoy all the rights and privileges of permanent membership, including use of the Veto.
Ambassador Sumah  told the Co-Chairs that the Ezulwini Consensus, the guiding loadstar of the African Common Position, along with the Sirte Declaration, was the best position among the groups engage in the intergovernmental negotiations because it was the most flexible.  The strength of the Ezulwini Consensus is its flexibility , in addition to it being in tandem with the interests of the other groups.
He called for a guiding principle to determine how the Veto power is to be exercised.
The two co-chairs also assured the Ambassador that they will steer the IGN  with impartiality and fairness.