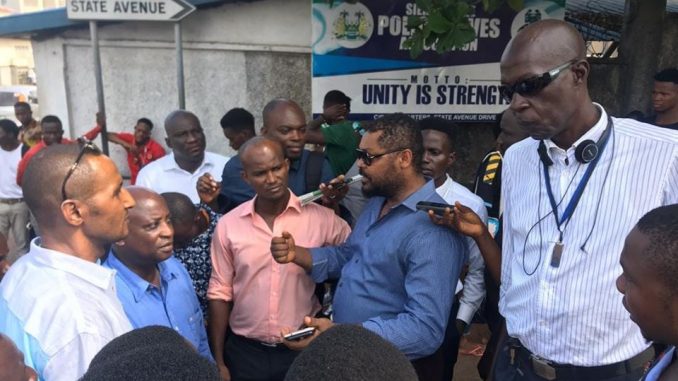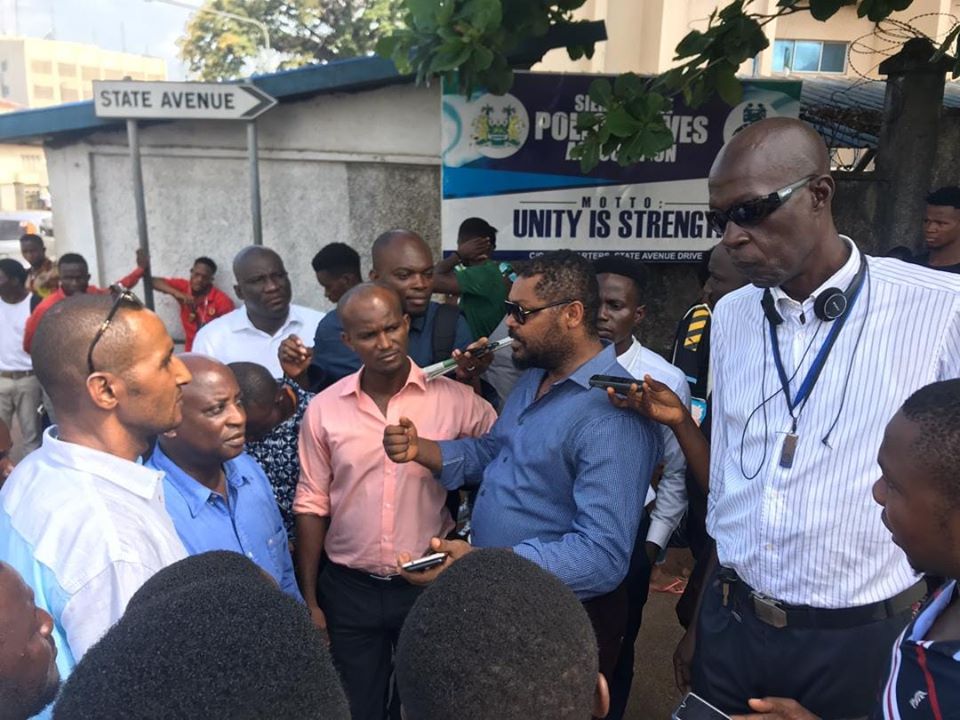 This morning , a cross section of the Sierra Leone Association of Journalists  Executive , led by its president , Mr. Ahmed Sahid Nasralla, visited colleague Salieu Tejan Jalloh who spent the night at the Criminal Investigations Department.
Tejan-Jalloh,  Publisher of THE TIMES  newspaper of Freetown ,  was arrested last evening at his office. His arrest is not unconnected  with a story he was investigating that involves the country's Chief Minister, Dr. David Francis .
The Head of  the CID  confirmed that Journalist Tejan-Jalloh  was arrested because he was trying to crosscheck a story of alleged $US 1.5M that suddenly landed in Chief Minister's ECO BANK account.