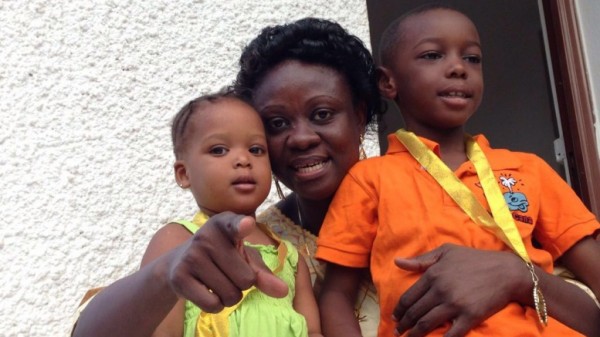 By Abdul Malik Bangura
The Honourable Minister of Social Welfare, Gender & Children's Affairs, Dr. Sylvia Olayinka Blyden has celebrated the children of Sierra Leone with poignant words that rippled across the land.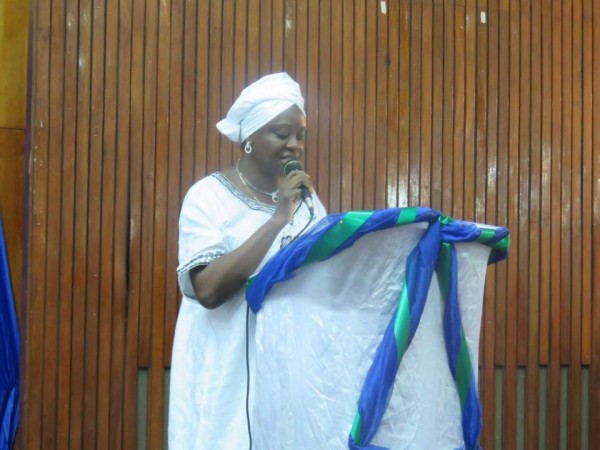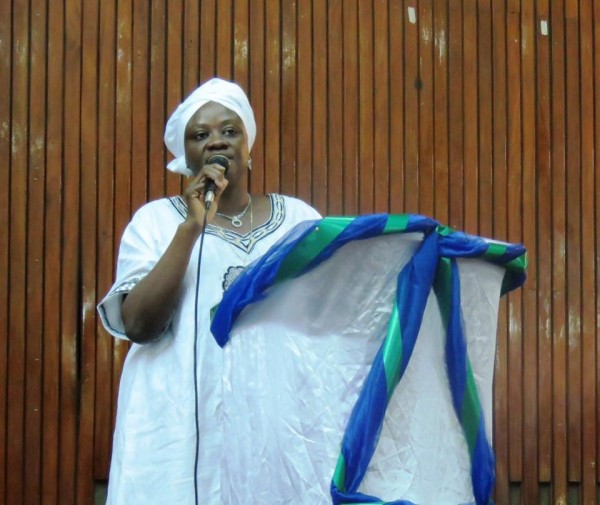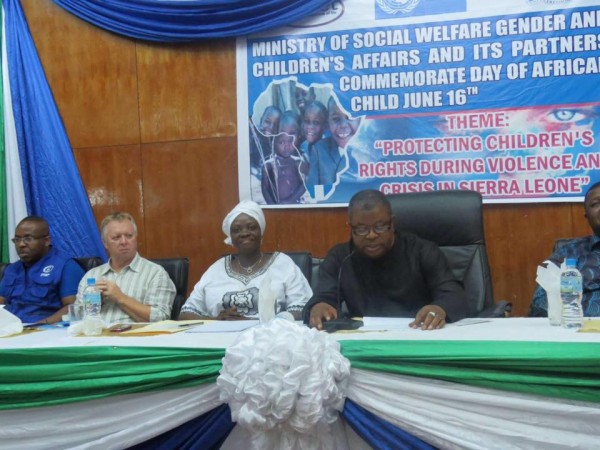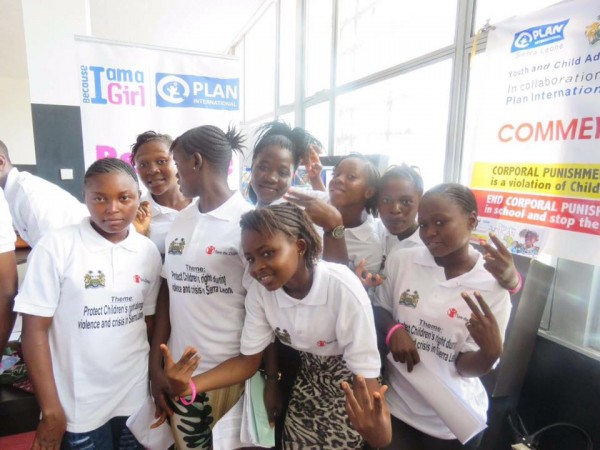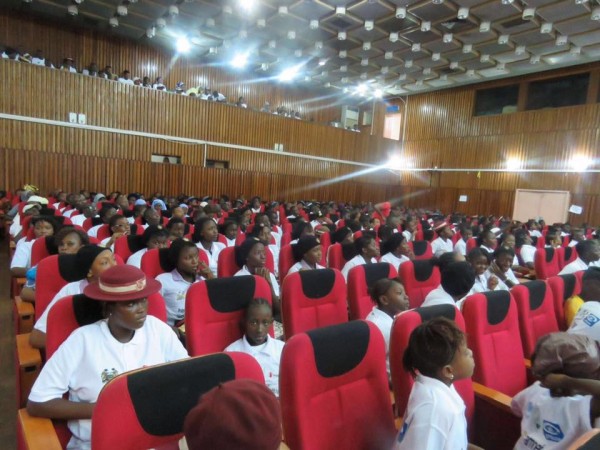 The minister was speaking on June 16th 2016 at the annual event to mark the anniversary of the Soweto massacre of children. The date celebrated annually as Day of the African Child, was held at the Miatta Conference Center in Freetown.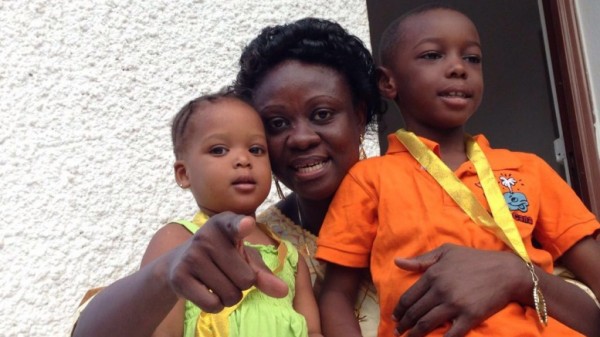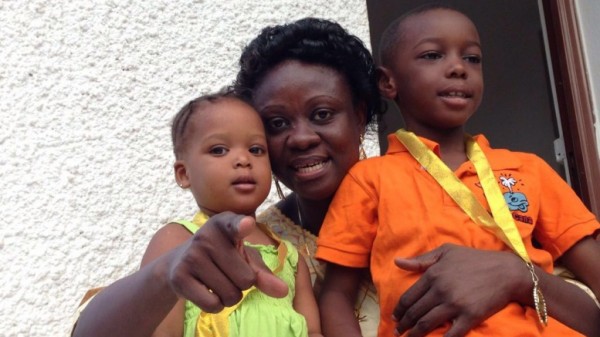 Hon. Dr. Sylvia Olayinka Blyden highlighted her considered systematic approach she plans to take in achieving the concerns around welfare of children. She stressed that whilst many, many societal crimes have stood in the way of the development of children capacity in Sierra Leone, she was going to highlight four of them that she wanted to draw attention to.
Hon. Dr. Blyden announced that two crimes affecting the girl child were "early marriage and female genital cutting." She quoted the Child Rights Act of 2007 as one which criminalizes child marriage in the country. Also, she called for a stop of forceful cutting of the genitals of females under age 18 years. She said her ministry is now engaging with "Soweis", who are the ones handling female genital cutting. She said this engagement was to ensure the implementation of a Memorandum of Understanding (MOU) that the Soweis signed which stipulates that girls below the age of 18 should not be forced to go through the process of FGM.
Hon. Dr. Blyden further delved into the issue of bullying on social media which has exposed children, especially the girl child, to emotional and psychological trauma. She said some children users of social media are seeing it as a platform for bullying others. She promised that her ministry will collaborate with the Children's Forum Network (CFN) so they can set up a task force to monitor the activities of Sierra Leone children on social media. She strongly warned against children uploading pornographic materials of others.
She ended by assuring that as directed of her by His Excellency President Dr. Ernest Koroma, the sustenance of the welfare of Ebola survivors, was a key priority for her ministry.
Hon. Blyden said "Ebola survivors are our heroes and heroines." She assured that her ministry, in collaboration with donor partners, will work in earnest to ensure that they cater for all children Ebola survivors. She further assured that she will use her Information and Communications knowledge to not only set up a database for all Ebola survivors across the country, but to also track issues around their individual welfare.
Hon. Dr. Blyden thanked donor partners for their continued support and assured the children that she will continue to seek their interest.
In his speech, the Chairman of Parliamentary Oversight Committee on Social Welfare, Gender and Children's Affairs, Honourable Hassan Sesay said the Honourable Minister Dr. Sylvia Olayinka Blyden has shown very clearly that she deeply cares for the children of Sierra Leone.
Hon. Sesay called on the minister to continue to take proactive measures to stop crimes that are detrimental to the development and growth of the children of Sierra Leone.  He said children are the most vulnerable facet of the Sierra Leonean society; therefore, concrete measures should be installed to preserve the future of our country. He stressed "we must not always wait for adversity before taking actions on crimes against children. Crimes against children are always committed by adults. Children are always children until adults turn them into enemies of others." As a result, he called on the Government of Sierra Leone, through the Ministry of Social Welfare, Gender and Children's Affairs to take robust steps and to put an end to practices that affect the country's children, especially the girl child.
He said that he believes Dr. Blyden will succeed in this because "Dr. Blyden loves the children of Sierra Leone."
The commemoration ceremony was well attended. Amongst those present were Dr. Joseph Sam Sesay, the representative of His Excellency the President, who delivered the President's keynote address.
Hon. Dr. Minkailu Bah, Minister of Education, Science and Technology lamented of the abuse of the girl child by the adult males. He gave the example of an adult male teacher who impregnated a 15 years old pupil of his. He assured that in collaboration with MSWGCA, they were going to press hard for a criminal prosecution of that teacher. He however cautioned girls not to sell their bodies.
For his part, Major (rtd) Alfred Paolo Conteh, Minister of Internal Affairs informed the children that in tackling all forms of lawlessness, it was not only against Okadas but that he will soon be visiting their schools to eradicate lawlessness from schools.
Other representatives from donor partners, and children's rights protection groups included UNICEF, Plan and SaveTheChildren. They all delivered meaningful statements on protecting the rights of children across Sierra Leone.
The event was chaired by Hon. Rugiatu Neneh Turay, Deputy Minister of Social Welfare, Gender and Children's Affairs.