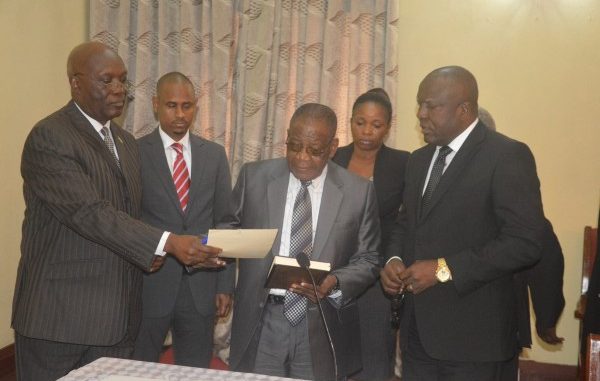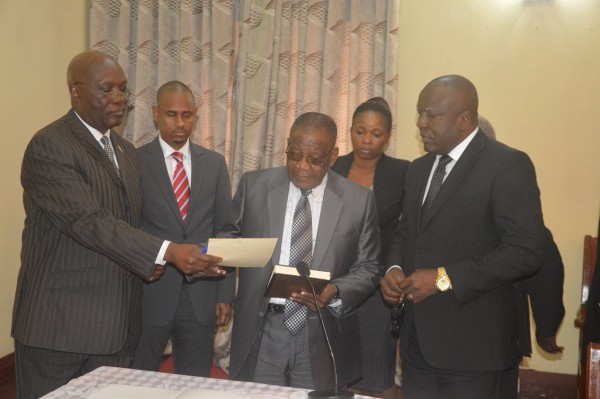 By State House communication unit
As President Koroma leaves for the 71st Session of the United Nations General Assembly in New York, the Speaker of the Sierra Leone Parliament Hon. Sheku Badara Bashiru Dumbuya was Monday 19 September sworn in as Acting President by Chief Justice Abdulai Charm at State House, Freetown.
The law prescribes that in the absence of the President and the Vice President, the Speaker of the House of Parliament should be sworn in as Acting President.
Taking the oath of office, the Acting President said in the discharge of his duties, he will preserve, support, maintain, and uphold the constitution as by law established.
The short ceremony was attended by the Secretary to the President Mr. E. B. Osho Coker, the Chief Justice, Justice Abdulai Charm, the Deputy Speaker of Parliament, Hon. Chernor Maju Bah, the Clerk of Parliament, Hon. Ibrahim Sesay among others.