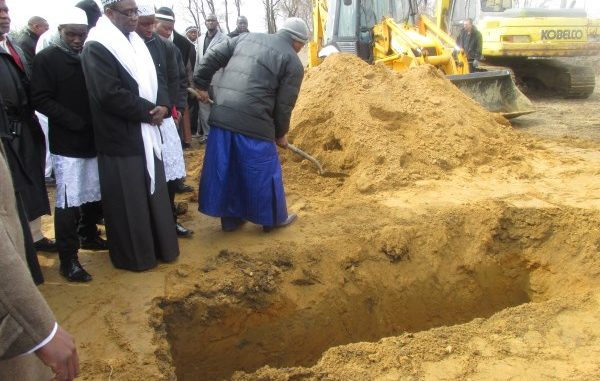 COCORIOKO  brings you Part 1 of the pictorial highlights of the funeral ceremonies held in New Jersey on Sunday March 17, 2013 for the late Mohamed Aziz Nabe, community leader and strongman of the ruling All People's Congress ( APC )  North American Branch. Mr. Nabe, who was Chairman of the APC Rapid Response Team in North America died on Monday March 11,2013 after a long illness.
MR. AZIZ NABE IN HIS LIFETIME : HE LOVED TO READ COCORIOKO . HERE IS HE READING THE PRINT EDITION OF THE PAPER : R.I.P , PA. NABE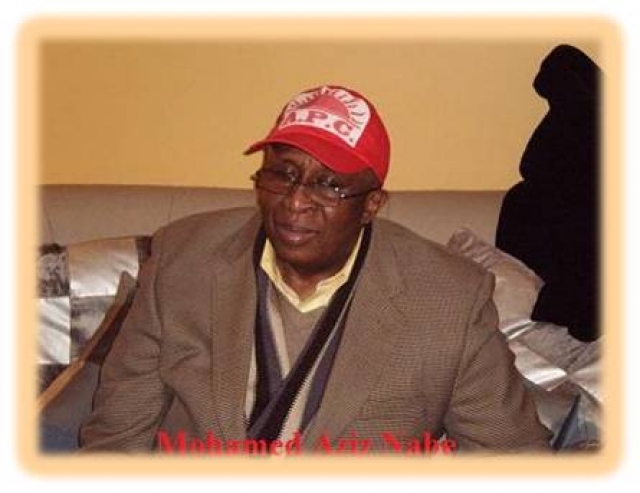 MOHAMED AZIZ NABE : MAY HIS SOUL REST IN PEACE : YOU ARE GONE BUT YOU WILL NEVER BE FORGOTTEN. YOUR MEMORIES WILL ALWAYS REMAIN FRESH IN OUR MINDS .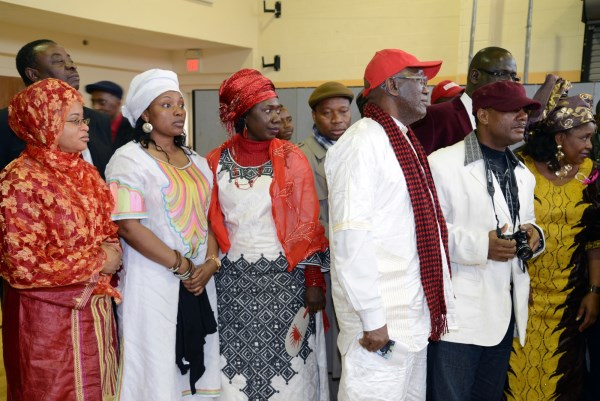 MUSLIMS OBSERVING THE FUNERAL RITES FOR AZIZ NABE AT THE DAWATUL ISLAMIA  MOSQUE . THE COFFIN BEARING THE REMAINS OF MR. NABE COULD BE SEEN BEHIND THE PULPIT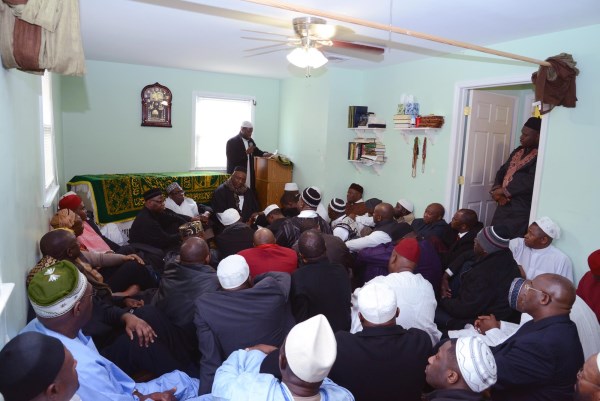 THE JAMPACKED MOSQUE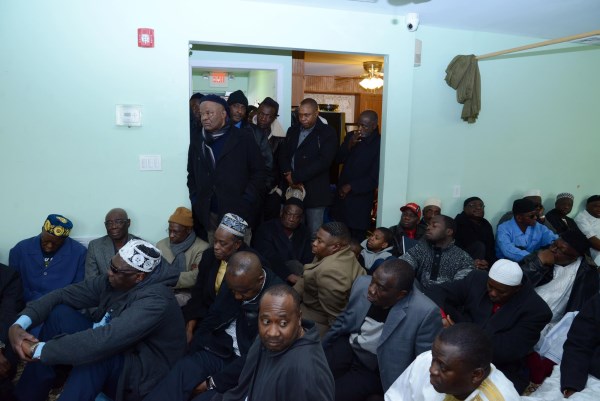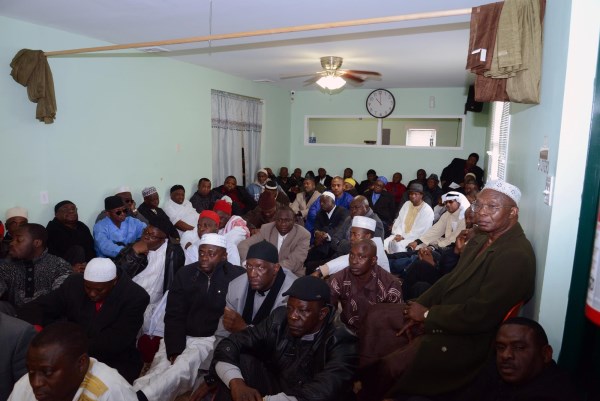 ANOTHER ANGLE OF THE MOSQUE
THESE NEXT SET OF PHOTOS WERE TAKEN BY THE PUBLISHER OF COCORIOKO , REV. LEEROY WILFRED KABS-KANU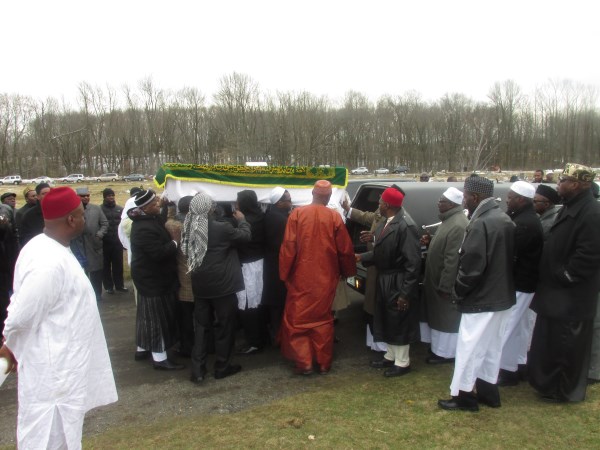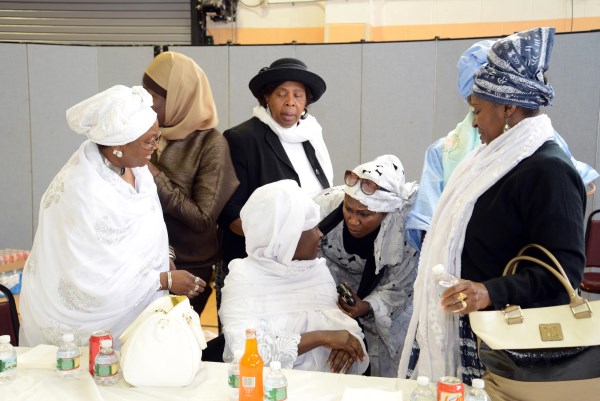 FEMALE MOURNERS IN THEIR OWN CUBICLE AT THE MOSQUE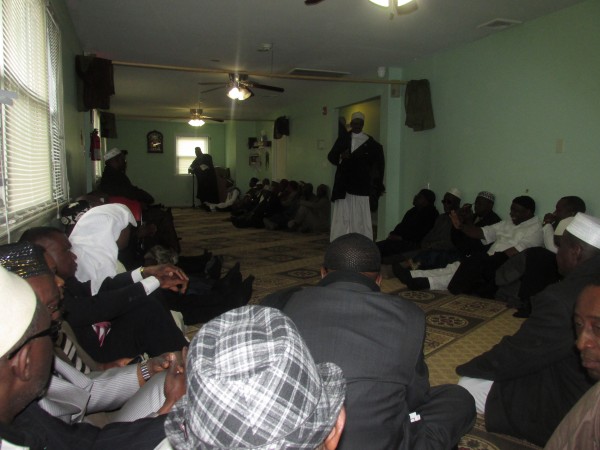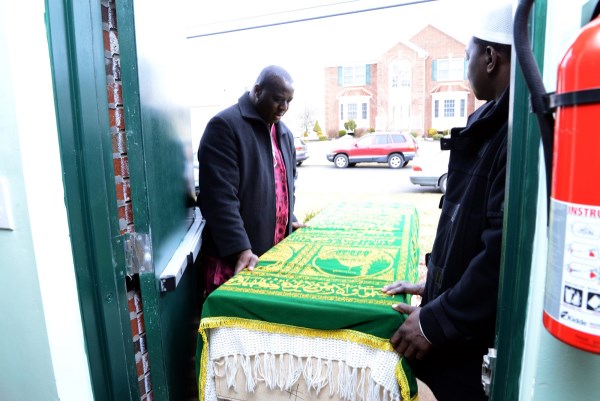 MR.UNISA KANU OF ATLANTA, GEORGIA AND ANOTHER MOURNER STANDING  MOURNFULLY BY THE COFFIN AWAITING THE HEARSE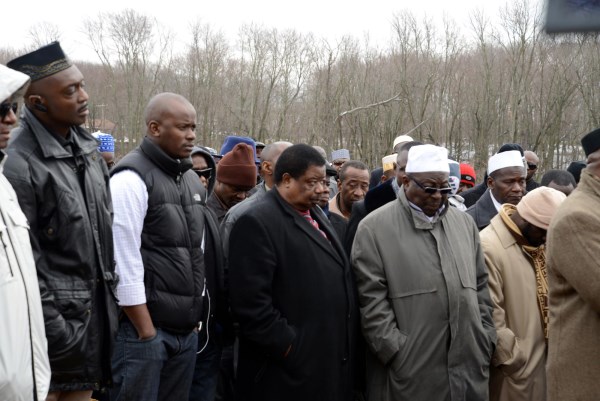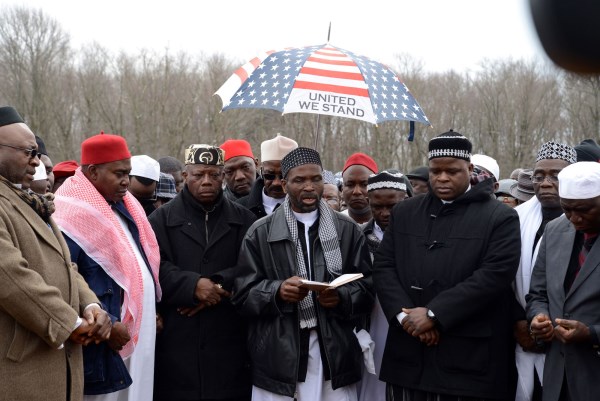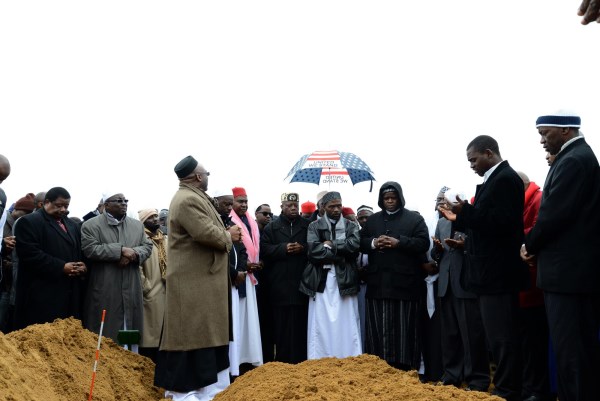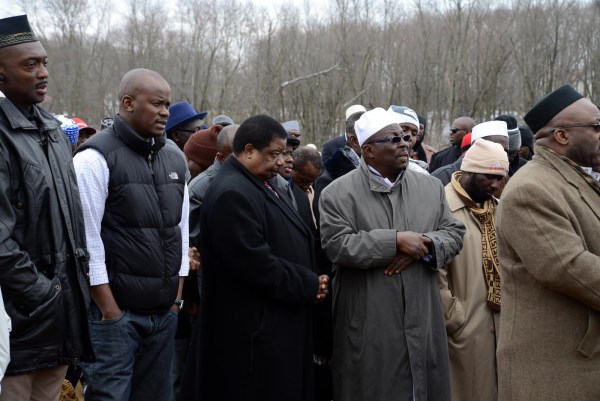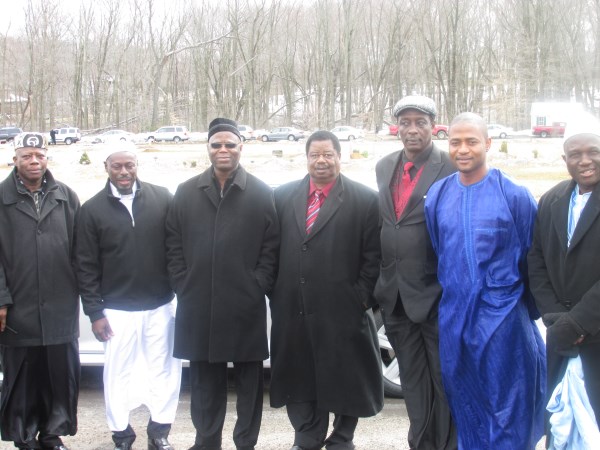 IMAM ABDULLAH SAVAGE ( FIRST FROM LEFT ) AND SOME APC ALAGBAS AT THE CEMETERY AWAITING THE ARRIVAL OF THE FUNERAL PARTY. IN THE PHOTO FROM LEFT : HON. LEWALLY, ABDUL KING OF ATLANTA, GEORGIA; MINISTER PLENIPOTENTIARY KABS KANU, JOHN SIMBO OF NEW YORK; MOHAMED KAMARAINBA OF THE PATRIOTIC SIERRA LEONEANS ORGANIZATION -THE NAME OF THE LAST MOURNER WILL BE PROVIDED LATER.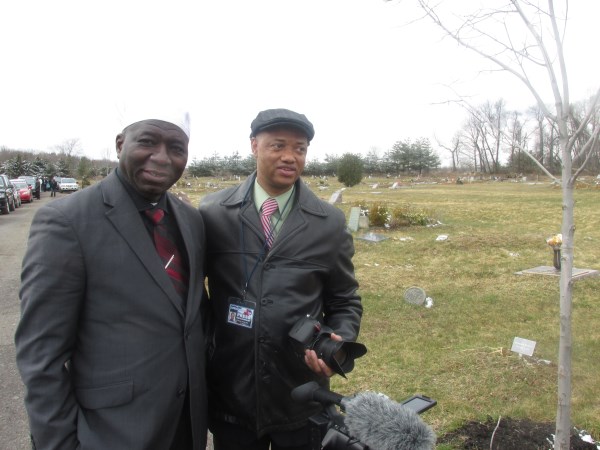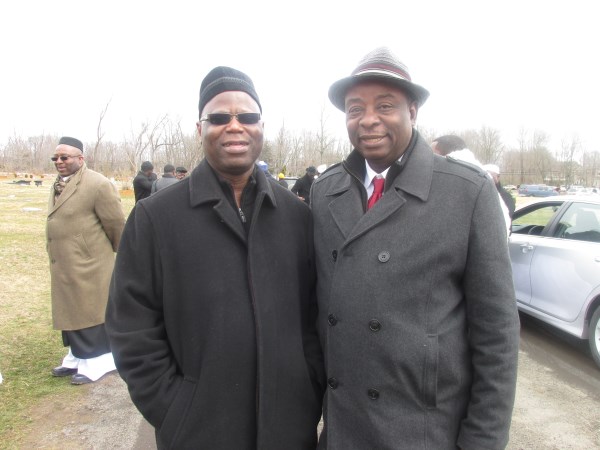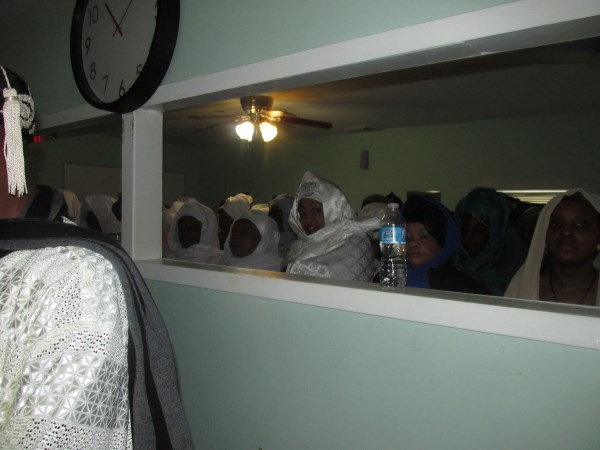 COMMUNITY LEADERS MR. ALEX MANSARAY AND MR. BEDOR BANGURA WAITING IN THE CAR THE CEMETERY WAS FREEZING COLD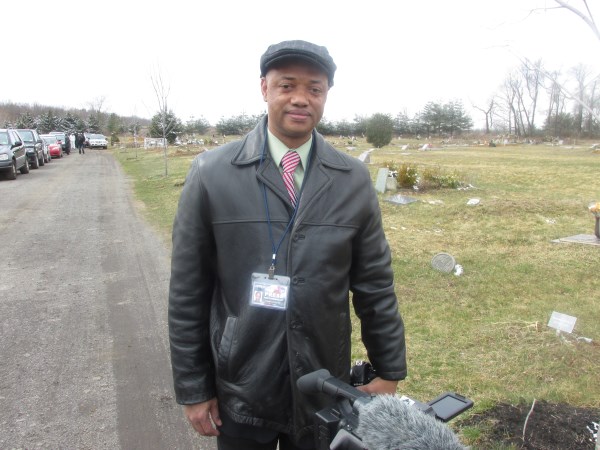 STAR PHOTO JOURNALIST HAMJAT JOLLOMY BAH : HE IS NOW PART OF COCORIOKO BUT SENDS PHOTOS TO OTHER MEDIA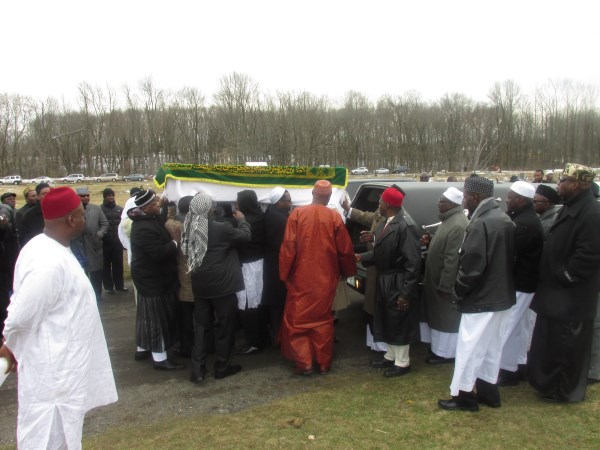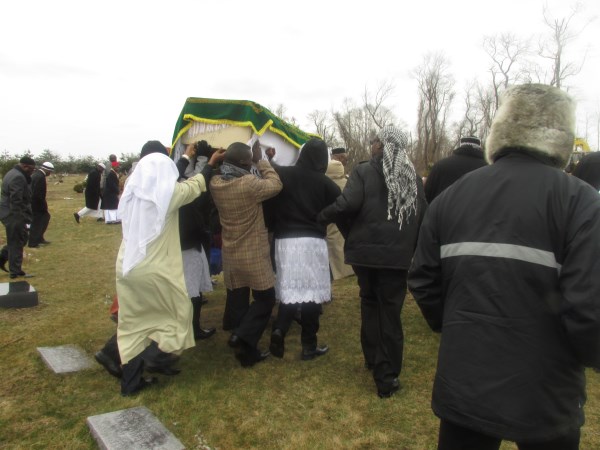 THE COFFIN BEARING THE MORTAL REMAINS OF MR.AZIZ NABE BEING TAKEN TO THE GRAVE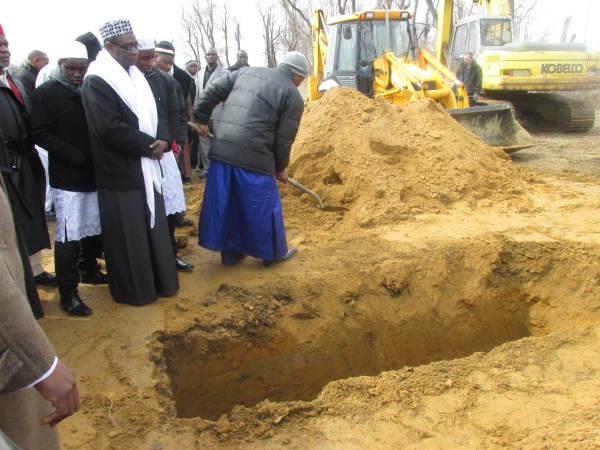 MR. NABE'S BODY IS COMMITTED TO THE EARTH.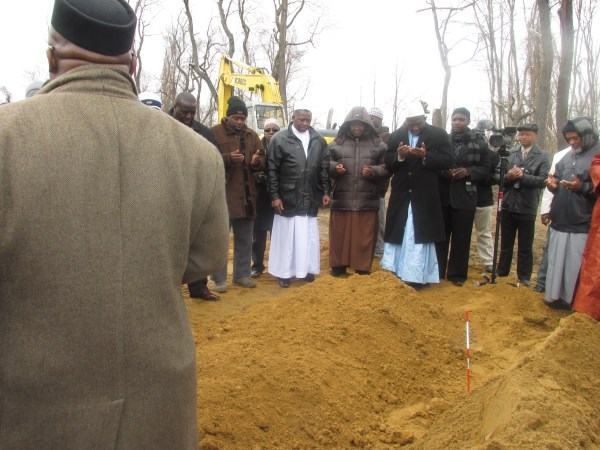 MR. NABE HAS BEEN BURIED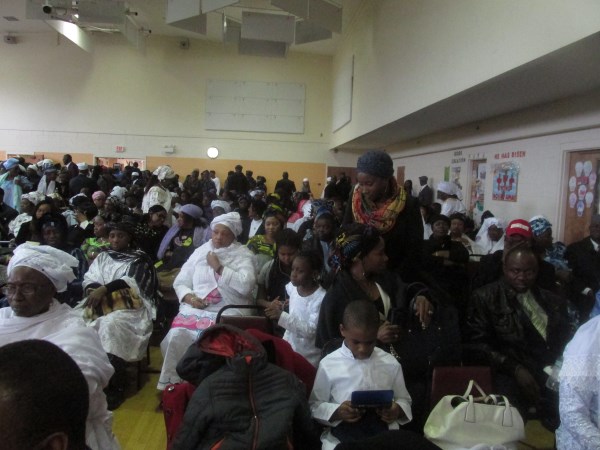 CROWD OF MOURNERS AT THE REPASS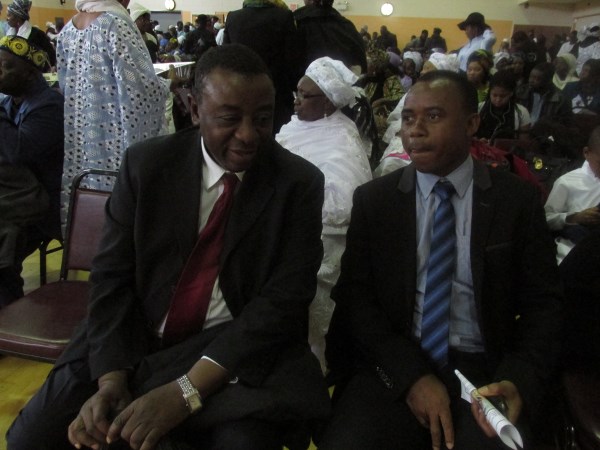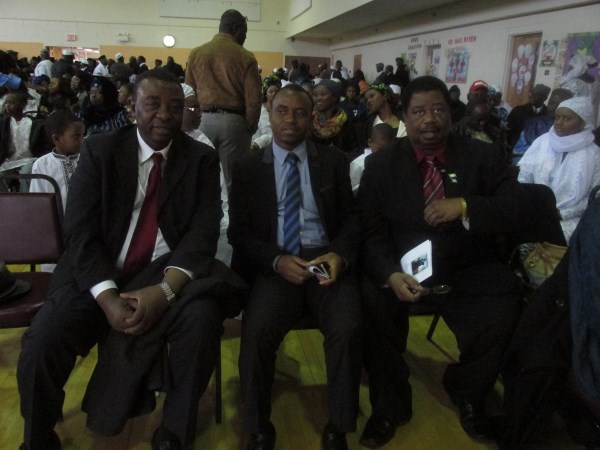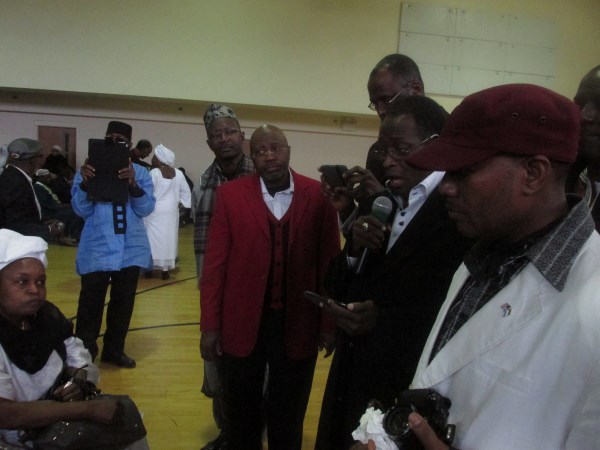 DR. BANKOLE GIBSON MAKES A PRESENTATION ON BEHALF OF" FRIENDS OF AZIZ NABE"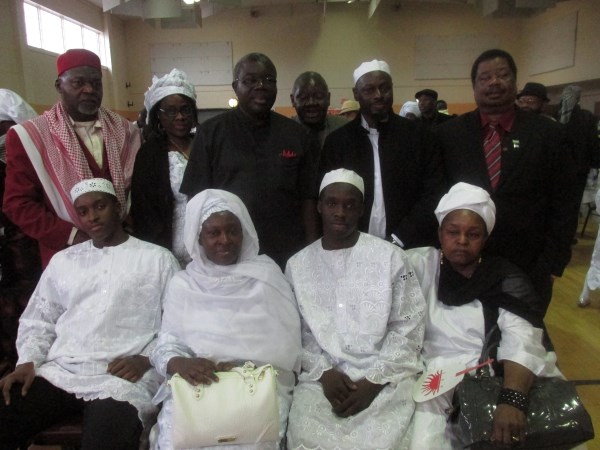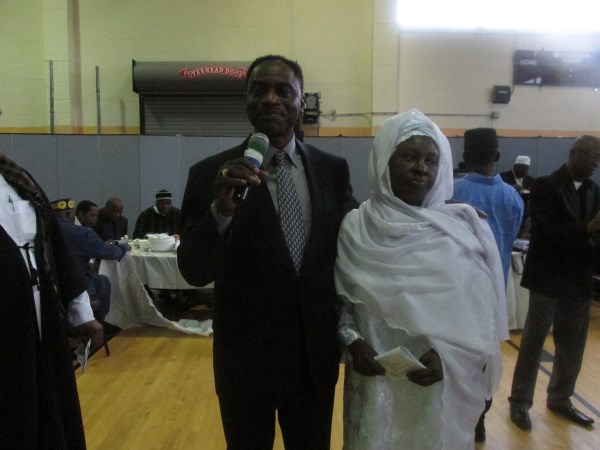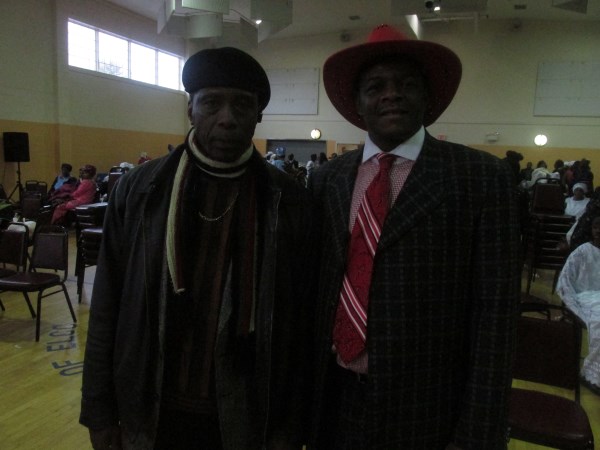 THE APC PAYS TRIBUTE TO MR. NABE AT THE REPASS. NEW JERSEY APC PRESIDENT ALHAJI ALLIE BADARA KAMARA READING THE TRIBUTE. STANDING  BY ALLIE BADARA FROM LEFT ARE THE DIPLOMATS WHO REPRESENTED THE GOVERNMENT AT THE CEREMONY : DPR OSMAN KEH KAMARA, AMBASSADOR STEVENS AND MINISTER PLENIPOTENTIARY LEEROY WILFRED KABS-KANU. NEXT ARE ABIE BANGALIE-MANSARAY, FODAY MANSARAY AND ALHAJI TOFRO NABE.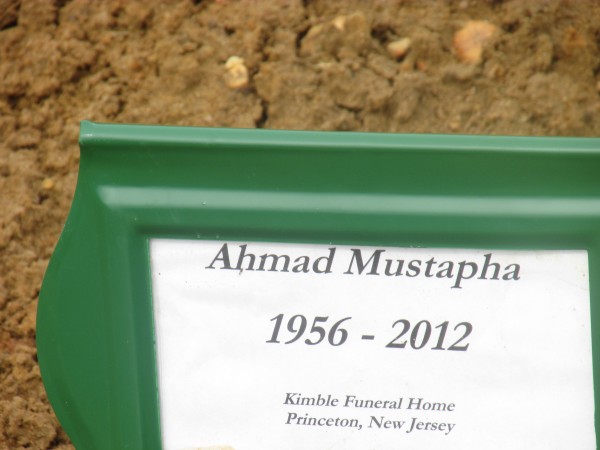 MR. NABE WAS BURIED CLOSE TO ANOTHER COMMUNITY ACTIVIST AHMAD MUSTAPHA
PART 2 OF THE PHOTO DISPLAY IS COMING ! !
© 2013, COCORIOKO. All rights reserved. – Discuss this and other related articles on the Salone Forum