The  U.S Federal Government has granted Temporary Protective Status ( TPS ) to citizens  from Sierra Leone, Liberia and Guinea living illegally in the United States. Sierra Leone's Ambassador to the United States , H.E. Mr. Bockarie Stevens,  told COCORIOKO  this morning that the U.S. Home Security broke the good news to him. The TPS will last for 18 months.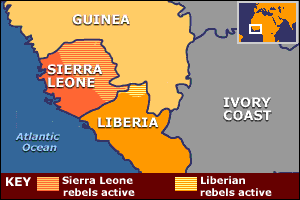 A Temporary Protective Status ( TPS )  is granted nationals of other countries  who are  temporarily prevented  from returning safely due to conditions in their countries , or in certain circumstances, where the country is unable to handle the return of its nationals adequately.  Sierra Leone , Liberia and Guinea are presently battling a deadly Ebola outbreak that has killed over 5, 000 people . 
This development is good news for thousands of citizens of the three countries , in the U.S temporarily and have  been unable to return home because of the Edola outbreak.