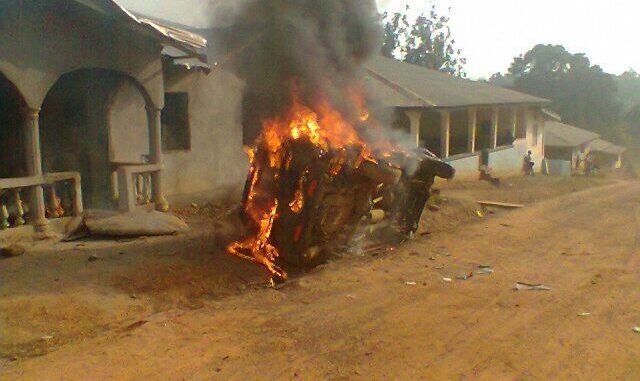 Remember our 2007 classic THE SMOKE RISES OVER SEGBWEMA, after the then ruling SLPP thugs attacked the then opposition leader ( Now President ) Ernest Koroma and prevented him from campaigning in the town ? Well, the smoke is rising over Segbwema again. Abdul Kargbo reports :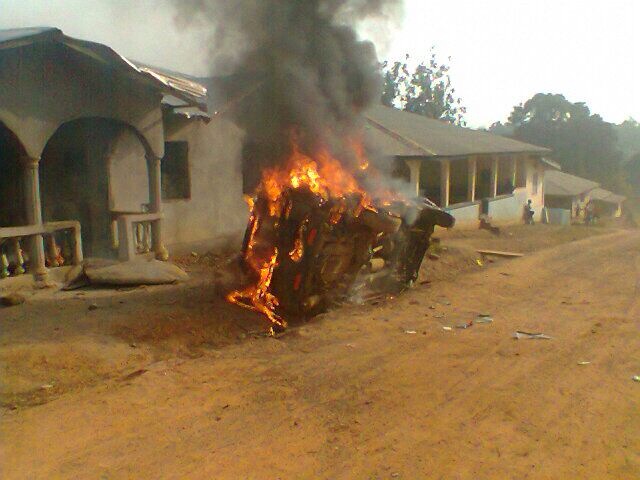 There is an investigation ongoing in the Segbwema town and its environs with regards to an allegation on a murder case possibly for ritual possesses. Reliable sources  state that a mature woman by the name of Ginnah was said to have being murder by locals withing that part of the country. The woman was said to be a virgin  and has  never seen along with any man until she was murdered. Now rumours have it that it because of her self claimed virginity she was murdered and her parts prepared for ritual purposes.
As  I write now, dozens have be arrested by security forces and taken to Kenema for further serious investigations.