Subject: The Three Political Musketeers
From: Gibril Gbanabome Koroma
To: All
Date Posted: 07:45:44 01/23/06 ()
Email Address:
Message:
In this commentary, Vanguard editor Gibril Koroma looks at three major gladiators in Sierra Leone?s current political fights, three musketeers in the country?s murky palace of intrigues and power dynamics.One of the musketeers is in detention while the other two are busy fighting each other in the political boxing ring.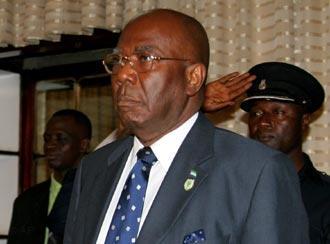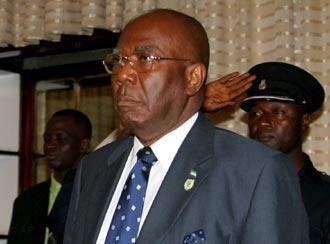 PRESIDENT TEJAN KABBAH
Since the return of Sierra Leone?s president Kabbah and his SLPP government from forced exile in Conakry, Guinea in February 1998, Sierra Leone politics has essentially been about Kabbah, his government and the political gymnastics they have been displaying, sometimes to the pleasure and sometimes to the chagrin of the Sierra Leone populace.Examples of these political contortions are the return of peace ( causing pleasure) on the one hand and the rise of massive looting of the national treasury by state officials( causing chagrin)on the other.The leader of the main opposition party, Ernest Koroma, is meanwhile too busy fighting off very recalcitrant and very stubborn rebels within his own party to make much of an impact on the national scene.
But in the last couple of months, Kabbah has quickly and deliberately dropped out of the limelight with the hope of a peaceful retirement and the chance to enjoy his accumulated wealth undisturbed.He has handed over the mantle of leadership to his trusted second in command and loyal lieutenant, Solomon Berewa, at the very controversial SLPP national convention held in Makeni in August last year. He has also handed over most of his functions to Berewa and, like the proverbial praying mantis, seems to be washing his hands of both party and government. This brings us to the three political musketeers: Berewa, Margai and Norman.
Berewa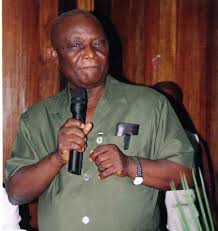 SOLOMON BEREWA
Solomon, Ekuma, Dominic, Berewa (to invoke all his names),was born on the 6th of August 1938 in the obscure, little town of Yengema in the Bumpe chiefdom of southern Sierra Leone. He later attended the Roman Catholic primary school in Serabu where he started to develop his faith in the catholic dogma. From there he made the transition to the then newly established Christ the King College (CKC) in Bo, the capital of the south. He was one of the foundation students, no mean feat at the time, since the Roman Catholic fathers were definitely looking for the best students to build the image of their new post-primary institution and to spread the gospel of catholicism. That was in 1953.
In 1958, Ekuma entered Fourah Bay College, the highest institution of learning in the country at the time. He subsequently graduated in 1963 with a BA degree and returned to CKC to teach. He is said to have taught one of the musketeers in this piece, Charles Margai.
Not satisfied with the life of a country school teacher, Berewa abandoned the classroom to become a cooperative officer in the civil service, a position that was more financially rewarding and secure. He probably made enough money to head for the United Kingdom in 1968(the year the SLPP effectively lost power to the APC) to read law. He did very well in law school at the University of Newcastle-Upon-Tyne and later the Inns of Court in London.He won a couple of prizes while in school. Those who know him very well say he was a very brilliant law student.
Berewa returned home in 1973 to become a government law officer and in 1980, he again left government service to establish a law firm with Garvas Betts, another brilliant Sierra Leonean lawyer. He (Berewa) quickly made a name for himself defending alledged coup plotters like the late Francis Minah and other high profile individuals, mainly politicians.
When Ahmad Tejan Kabbah became president in 1996, he appointed his friend Solomon Berewa Attorney General and Minister of Justice.He (Berewa) later played a prominent role in the negotiations with the RUF rebels who gradually developed confidence and trust in him leading to the Lome Peace Accord.Some people say he blundered magnificiently by failing to protect pro-government warlords in his negotiations with the UN while negotiating for the establishment of the Special Court for Sierra Leone. Others say he used the Special Court to sideline one of the musketeers in this commentary, Samuel Hinga Norman, the chieftain of the ruthless pro-government Kamajor militia.
Berewa's Personality
Berewa is an enigma to many Sierra Leoneans. Even though reasonably known in Freetown and Bo before 1996, it was after Kabbah became president that year and appointed him Attorney General and Minister of Justice that he was suddenly and brutally thrust into the limelight of Sierra Leone politics. He, like, Kabbah, had little experience in statecraft and had little personal knowledge of the country?s political elites outside his immediate circle of friends. And he knows precious little about the psyche of the Sierra Leonean voter. He, like Kabbah, made many mistakes, antagonising many people by his words and deeds.He lacks the charisma to help him connect with the people. His attempts to use courtroom mannerisms and logic while addressing the country?s illiterate masses is one of the reasons many people don?t really know or understand him.He is not ?a man of the people?. He is consequently a burden for the SLPP, very difficult to package and sell to the anxious and hungry masses. Luckily for him,however, he belongs to a party that has a very strong support base in the south and east of the country although Charles Margai is capable of taking away a large chunk of that support.
Berewa's politics
Although very mild and polite in his dealings with people, Berewa has demonstrated a cold Machiavellian style in politics that has elicited the admiration of friends and supporters and the opprobrium of opponents and enemies. The way and manner he handled negotiations with the international community,the trial and execution of the AFRC coup plotters, the elimination of Foday Sankoh and the containment of his RUF fighters, among many critical and sensitive actions, revealed what admirers call a strong, foxy and steely nature, while critics say he is a cold and methodical killer with a vindictive and power-hungry streak.In his defence, Berewa said he was only applying the law as the country?s Attorney General and that anybody else could have done the same.
Berewa is a strategist who does not like to talk about his plans or what he has in store for his opponents. For instance, the other contenders for the SLPP party leadership had no inkling of what was going to happen at the Makeni convention nor did the rest of the country.Berewa got most of the votes, to the amazement of many. His recent encounter with Charles Margai shows he is not a man who forgives easily. One after the other, he always tries to ?punish? people who challenge him, from John Leigh who called him a ?local despot? to JB Dauda who said he was hopelessly corrupt. Leigh was humiliated in Makeni (he could not get anybody to nominate him) and JB Dauda was fired from his post as Finance minister a few hours after the convention.Consequently, many Sierra Leoneans including Toegondoe Sagba, a US resident, strongly believe Berewa may become a dictator if given the chance.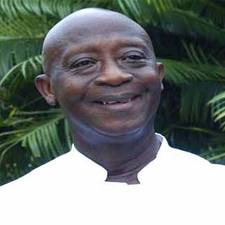 Charles Francis Margai
Charles Margai is unique among the three musketeers. He comes from one of the top political families in the country. The first Prime Minister of Sierra Leone when the country gained independence (1961) was his uncle Sir Milton Margai. When the latter passed away in 1964, Charles Margai?s father, Sir Albert Margai took over as Prime Minister after a power struggle with the then Foreign Minister Dr.John Karefa-Smart.
To many people therefore, Charles was born with the proverbial silver spoon in his mouth which makes him different at least based on this fact from the other two musketeers who come from modest and humble backgrounds. This fact is also used by Charles? detractors to proclaim that he is arrogant and far removed from the masses. They say his desire to be president is due to his supposed belief that the Sierra Leone presidency is his divine right due to his family background, a charge Charles always denies.
Like Berewa, Charles also attended the CKC school and was one of Berewa?s students at one time. He also studied law in London. Not much is known about Charles? student life in London but it?s likely that he was not a bad student considering his performance as a lawyer in Bo and Freetown. He was one of the first lawyers to establish a reputation in Bo where he still has an office and a beautiful house.
Margai's Personality
To many Sierra Leoneans, the name Charles Margai symbolises arrogance, stubborness, courage, integrity and moral strength. He is not the type of man that can back down easily in a confrontation or the kind of politician that can kowtow(laybelleh) to any one. Like the uncompromising John Karefa-Smart(an elderly Sierra Leonean politician), Charles makes the largely corrupt and immoral Sierra Leonean political class uncomfortable. One could say it?s this uncompromising attitude and high sense of morality that is the root cause of his problems in the SLPP and with other politicians in the country. They fear him and don?t trust him because he is so much unlike them. He is like a leopard among hyenas.
Margai's Politics
Charles Margai is a highly principled politician that is admired by many people in the south and east of the country. He also has a significant following in the Western Area. He is however not very well known in the north and therefore needs a popular northerner to sell him to the people of the north.The most senior northerner in Margai?s PMDC, Dauda Tombo Bangura, is largely unknown, having spent a long time in the states.But Dauda has built over the years a solid image in his Kissy, Freetown neighbourhood and in parliament.He came to the PMDC via PDP-Sorbeh and the SLPP.
Those who are close to Charles Margai say he has a fiery temper and was beside himself with anger over the corruption and ineptitude that have engulfed the SLPP. There is also no love lost between him, on one hand, and Kabbah and Berewa on the other. He also seems to have little patience for tribalism and sectionalism.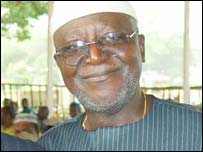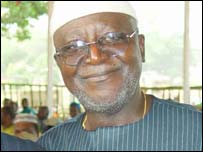 Samuel Hinga Norman
Samuel Hinga Norman was born in 1940 in Ngolala village, Valunia chiefdom, Bo district, in the south of Sierra Leone (all three musketeers are southerners). Like Berewa, we know little of his roots except that he joined the British colonial army at the age of 14( what we would call today a child soldier). That was in 1959. After undergoing various training programs in Sierra Leone and Britain, he rose to the rank of captain(there is controversy over the validity of this "captainship" but we would rather not go into that here).
After the turbulent 1967 elections which the SLPP lost, the then lieutenant Hinga Norman was charged with the responsibility of arresting the then Governor General and annulling the elections. That was Sierra Leone?s first coup and the coup leader was the late Brigadier David Lansana.
Norman's Personality
Hinga Norman, a former section chief of Tellu Bongor chiefdom in the south of the country, is appreciably known in the south-east but still remains unknown in many parts of the north. To most of the illiterate masses in the Western Area who cannot read newspapers and don?t own television sets, the name Hinga Norman is just a name. They have never laid eyes on the man but they have certainly heard of his exploits. The name "Kamajor" is a household name in Sierra Leone. Norman, as the head of the Kamajors, the traditional Mende hunters of the south and east, has carved an image of himself as the quintessential African warlord: feared, respected and sometimes hated. Those who have met him say he is sometimes brash, outspoken, impulsive and compulsive. He, like Charles Margai above, seems to have little respect and utter contempt for Freetown?s corrupt, greedy and inept political class. He also has deep love for the SLPP, a party with which he had been associated throughout his life, sharing its joys and troubles from his younger days to the present.
He commands respect among the rank and file of the Kamajor militia, an outfit he remodelled and reshaped from a superstitious crowd of peasants with "chakabullas" (outdated and anachronistic guns) to a modern fighting force conversant with the language of modern automatic weapons.But like the late rebel leader Foday Sankoh?s RUF, Norman?s kamajor militia quickly ballooned into tens of thousands of fighters as the war escalated, leading to serious problems of indiscipline.
Norman's Politics
Norman is a politician with a transparent and no-nonsense style. He comes out strongly against the people he loathes and never calls a hoe a farming implement. For him, a hoe is a hoe. He enjoys a good fight and loves the media attention his scuffles with the SLPP leadership provokes even from his prison cell.
Hinga Norman, by virtue of the thousands of kamajor fighters solidly behind him, knows he is a force to reckon with in contemporary Sierra Leone politics. He is quite aware that if he comes out of prison intact and healthy, only the sky will be the limit for him in Sierra Leone politics. His political opponents are only too aware of that.
As I write these words, Hinga Norman is preparing himself for his trial scheduled for the next couple of days. Guess who is his principal witness? You got it, President Ahmad Tejan Kabbah himself. Would Kabbah appear or not appear? Let?s wait and see.