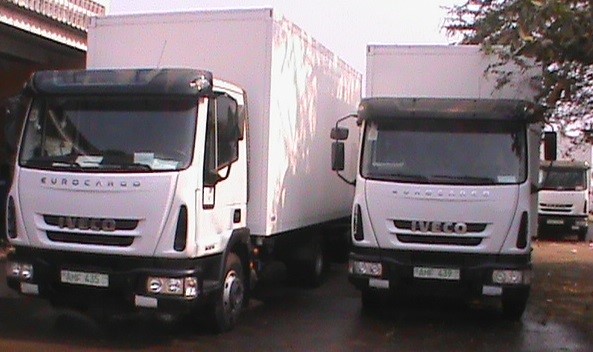 By: Jonathan Abass Kamara
The Global Fund has supported the Ministry of Health and Sanitation with 13 Euro Cargo IVECO brand Trucks to boost its drugs distribution and supply chain system country wide. The trucks were procured by their implementing partner UNOPS Sierra Leone.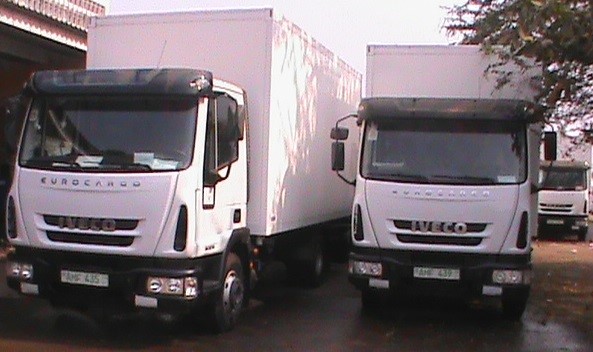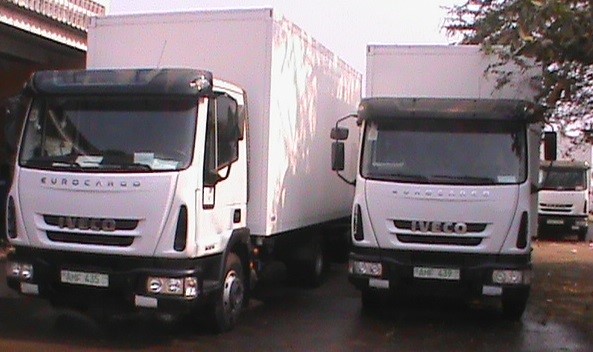 Photo of part of the thirteen trucks
The health sector resilient and Health Sector Strategic Plan for 2015-2020 clearly identify supply chain system at district level as one of the weaknesses in the health system strengthening.
These procured trucks with support from the Global Fund will improve the supply Chain system on Malaria, HIV and AIDS, TB, the free health care and other key components in the health system strengthening.
Receiving the trucks on behalf of the Ministry and the Government, at the Handing over ceremony held at the Youyi Building compound in Freetown on Thursday January 26, 2017, Health and Sanitation Minister, Dr. Abu Bakarr Fofanah noted the challenges faced in the area of drugs distribution from the Central Medical Stores to the districts, and warned against the misuse of the Vehicles.
Health and Sanitation Minister, Dr. Abu Bakarr Fofanah
Dr. Fofanah reiterated government commitment to providing affordable and accessible quality health care services for its people and urged all to act as watch dogs and report any misuse, describing the vehicles as property of the 7 million population to enable the Ministry to be responsive and efficient in the distribution of health commodities and supplies from national to the districts, and to the peripheral health units within the 13 districts.
The Minister thanked the Global Fund for the support, and UNOPS for the procurement, adding that the procured trucks will also help prevent stock out of essential health commodities and supplies at service delivery points.