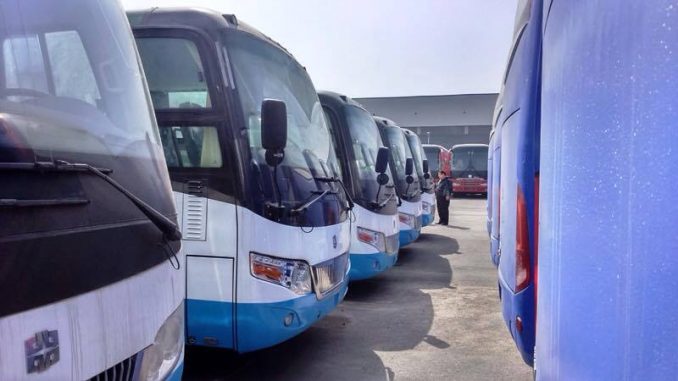 With 100 buses purchased in China by the Government of Sierra Leone slated to arrive the shores of Sierra Leone July 8, a six man technical team will be leaving China on the 4th July for Freetown to receive and handover the said buses to Government through the Sierra Leone Roads Transport Cooperation, and also undertake a training program for staff of SLRTC.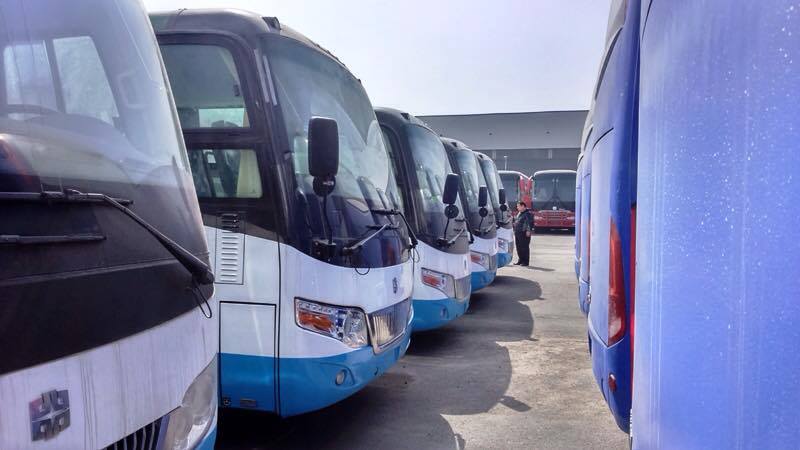 According to Chen Hongli, Senior Project Manager, Africa Department, Poly Technologolies, Inc, the period of stay for the team will depend on the working progress, but "however, the team will last at least one month"
In 2014, the Government of Sierra Leone (Ministry of Transport and Aviation) and Poly Group Corporation signed a contract for the supply of the said Buses.
In March 2015, a Pre-Delivery Shipment Inspection was conducted by officials from the SLTRC and Sierra Leone Roads and Safety Authority on the (100) one hundred Buses, manufactured by Zhongtong Buses, in Shandong Province.
General Manager, SLRTC, Bockarie Lewis Kamara, at the time, said, "the Manufacturers went by the technical specification which takes into account value for money and upholding safety proposals like seating capacity and number of doors in each Bus".
Engineer Lamin A. Koroma, Consultant from the Sierra Leone Roads and Safety Authority, disclosed at the time of inspection, that "…the work done by the Manufacturers was impressive and the manufacturing requirements as per contract signed were met."
These buses are expected to arrive with spare parts, 2 mobile workshops, 3 management vehicles, and maintenance equipment, according to Chen Hongli. The buses, he went on, were manufactured in line with the road condition and maintenance level of Sierra Leone.
Chargé d' Affairés, Sierra Leone Embassy, Madam Kumba Alice Momoh expressed optimism that with the arrival of the buses in Sierra Leone, the challenges in the country's public transport sector could be addressed.
"We are, as an Embassy happy that the buses have virtually and literally arrived since we have just few days for them to be in our waters. Our efforts as a country have been fruitful", she said, whilst commending President Koroma's astute leadership in meeting needs of his citizens.
The arrival of the buses in Sierra Leone is seen as a big success on the part of the Government of President Ernest Bai Koroma, given the commitment of the Minister of Transport and Aviation in realizing this dream.
John Baimba Sesay
Information Attaché
Sierra Leone Embassy
People's Republic of China